Camping for all seasons
Who says summer is the only time of year to go camping? To get the most use out of your tent (especially if you have a durable four-season tent), you will want to go camping more than just once a year. If you prepare well, you can have a great time camping no matter what season it is! Different seasons have different advantages when it comes to camping, so it can be a lot of fun to go camping at various points throughout the year. You may feel that the best time to go fishing is in the summer, but maybe you could mix things up and have an ice fishing adventure in the winter! Or what if you want to rough it on a fall hunting trip for a few days? Every season has some great camping options, but make sure you properly prepare for every season.
---
Camping in the Summer
Summer is by far the most popular and beloved time of year to go camping, and not without good reason! It offers warm weather during the day, is nice and cool but not freezing during the night, and the fishing is rarely better! Hiking and mountain biking during the day can be amazing. You can relax in the shade of the trees at any time of day, and a fire at night can be just warm enough to help you stay comfortable. In most places, the summer is the only time of year warm enough to go swimming while you are on a campout.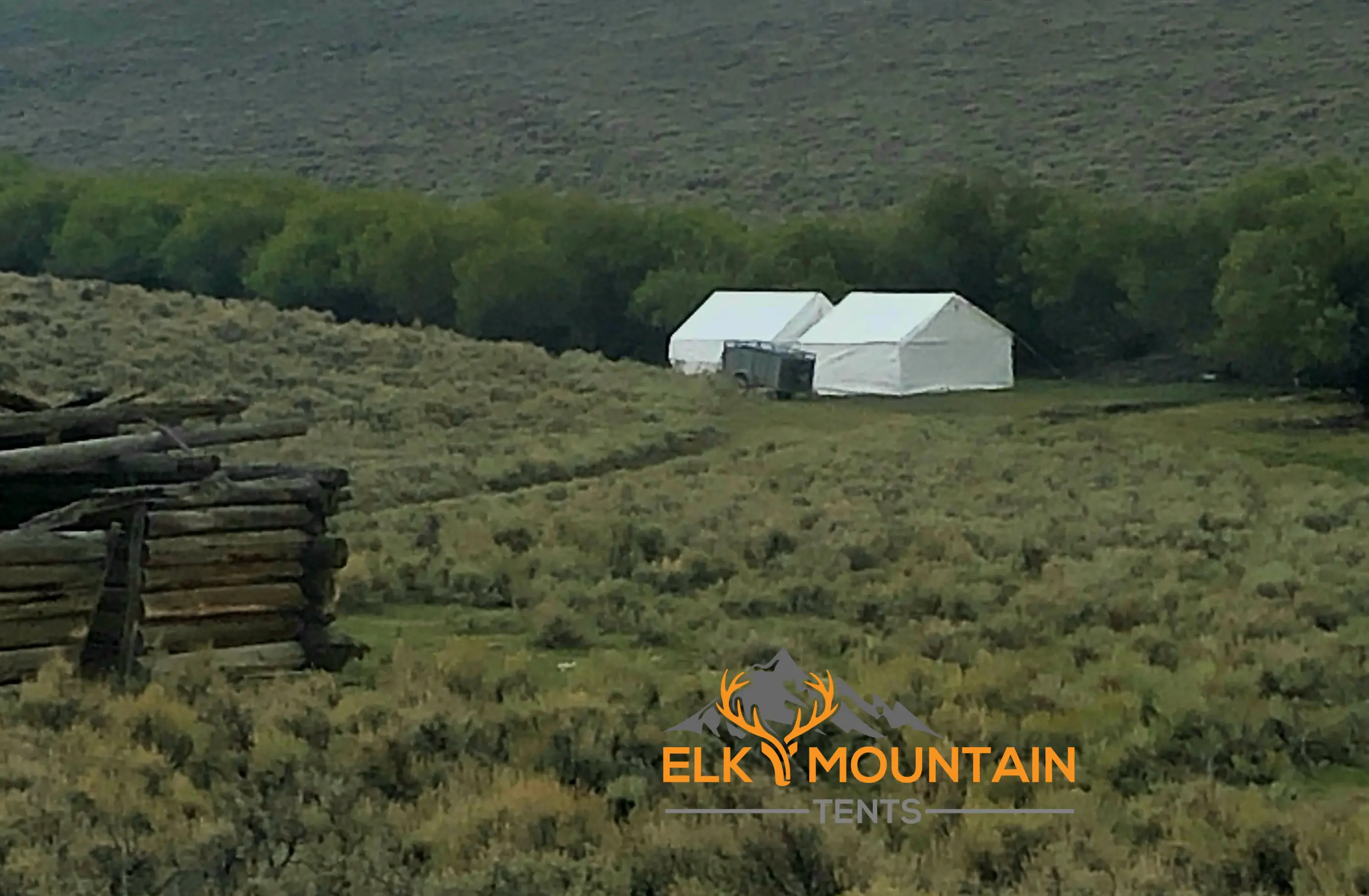 There are also some precautions to take when camping in the summer. You must take a lot of water with you, as summertime can be extremely hot and dry. If you go on a hike or do any other physical activity, don't forget to stay hydrated throughout. There are plenty of insects around when the weather is hot outside, so you must prepare to fend them off. The summer heat can also turn your tent into an oven, so it may not be a bad idea to take down your tent during the day or pitch it in a shaded area. Make sure you bring towels, and not just for swimming. A wet towel around your neck is sure to keep you cool. As far as clothes go, this is the time of the year that you will want to have cotton and linen, as they can breathe easily and release heat quickly. Honestly, camping in the summer is pretty straightforward, there is a reason so many people do it. The real question is about the other seasons of the year!
---
Camping in the Spring
What are the advantages of going camping in the spring? First of all, nature is at its most beautiful during this time of year, and the temperature is just moderate enough to enjoy basking in it. The great outdoors are rarely as great as they are in the spring. Take advantage of the beautiful scenery around you by going for a hike or a bike ride during your camping trip.
There are a lot of things you will want to have with you during a spring campout as well. It wouldn't hurt to bring some winter clothes with you if you are heading up to the mountains, as the higher altitude areas can still be a bit chilly in the spring. If you have a coat, gloves, and a hat, you should be ready for spring weather! Springtime is one of the wetter times of the year, and it could be a huge benefit to bring a water-resistant sleeping bag with you. Bags with synthetic insulation will perform excellently in wet conditions, and it will easily keep warm and cozy as well. There are great options for treated down bags as well. They will be able to keep their loft when they get wet, which allows them to perform as well as synthetic bags will. Treated down bags also have a nice waterproof foot box that will help your feet stay warm and dry in the night, even protecting against condensation that can come from inside the tent. To stay comfortable, get a bag that is rated at about 15 degrees, which will do you well during a spring night at high altitude.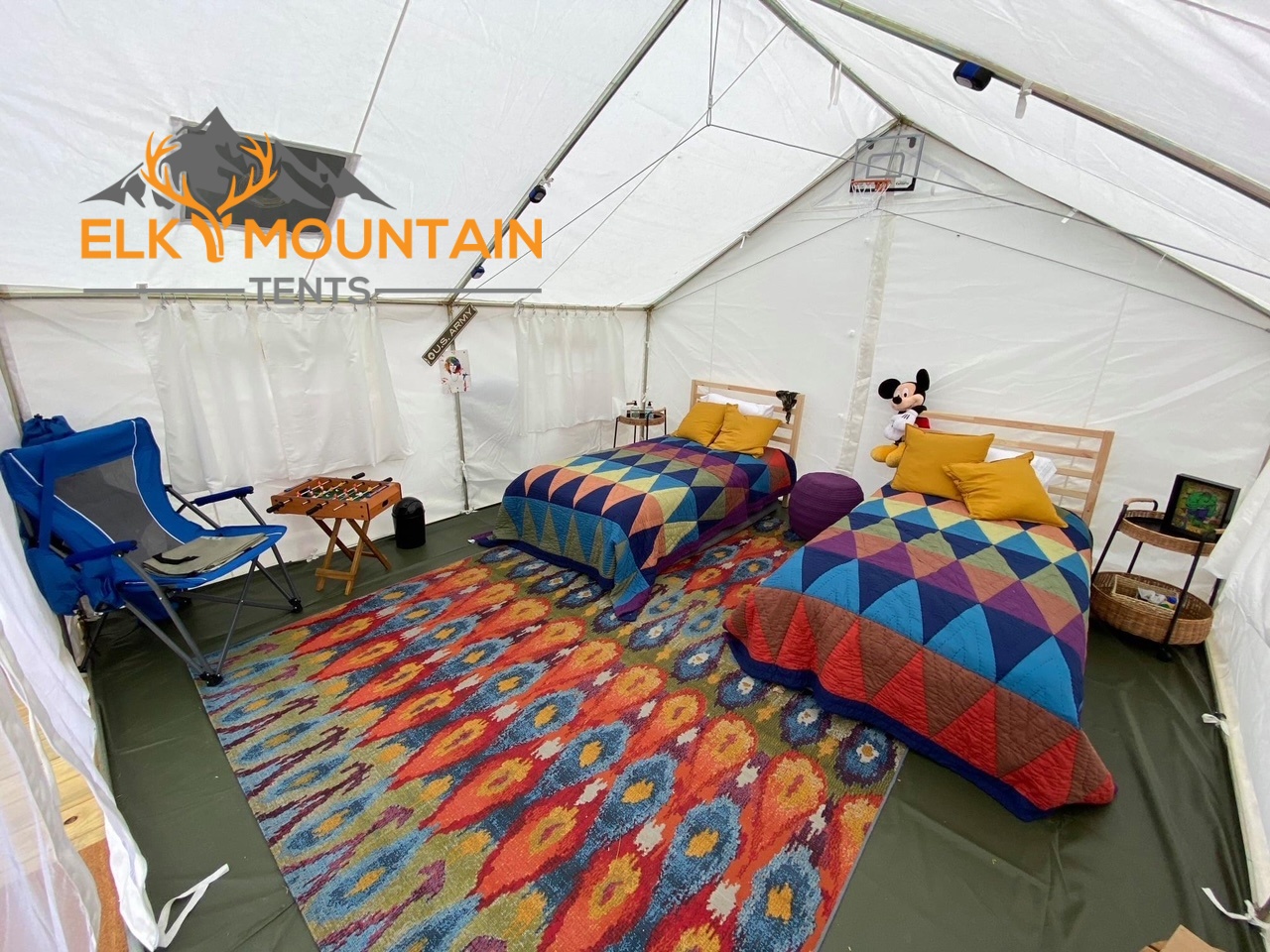 Along with an insulated bag, it may be beneficial to purchase an insulated sleeping pad as well, so that you won't have to worry about it being too cold when you wake up in the morning. Another great way to battle the wet conditions is to bring clothes that are not made from cotton. Cotton will not dry easily and can make getting wet a pretty miserable time. With the wetness comes its fair share of mud, so make sure that when you go hiking you wear the right gear to keep from getting dirty. While gaiters are often used for trudging through snow, you may find that they will be a big help during spring as well.
Spring is also the time when bugs start coming out to play. With the season comes standing water, which is a huge attraction for mosquitos. It is a good idea to bring bug spray and wear long sleeves to fend off bugs. Tucking your pants into your socks or shoes also goes a long way.
---
Camping in the Fall
The big reason to go camping in the fall season is to go hunting, as the season is in full swing. This could be enough incentive to go for many people, but there are plenty of other great things about fall camping as well. The warm afternoons can make for some relaxing hiking and fishing while the cooler evenings are the best time to gather around the campfire and make a delicious meal (foil dinners are an especially delectable fall food). At this point in the year, it is probably too cold to go swimming, but the scenery around you can make for a beautiful and peaceful time on the water canoeing.
Because the fall does fluctuate between warm and cool all the time, you will want to prepare by bringing a variety of clothing. Bring a base layer made from something breathable and comfortable. Try not to use cotton, as that will just absorb sweat when it does get warmer. For your outer layers, it could help to have a couple of light jackets and sweaters that can fit over each other. This is a simple but effective way to keep from getting too hot as well as too cold. Throw a beanie and some light gloves, and you should be able to combat the cold with ease and comfort. For the nighttime, it might benefit you to bring a wool blanket, as they stay warm while being lightweight. Since this time of the year it does get darker much quicker, you may want to arrive at your campsite earlier in the day to set up your tent.
---
Camping in the Winter
You might think that going camping during the wintertime is far too cold to have fun, but if you know what kind of things you can do (and you prepare correctly), it could become your new favorite time of year to camp! There are so many great activities that you can only do when camping in the winter. You can have so much fun snowmobiling, ice fishing, and sledding, just to name a few (just make sure you know how to stay warm!). First of all, when you head to your camping spot, stay on paths and roads that have already been established to avoid the hardships of getting stuck in the snow. Rarely is a cup of hot chocolate or coffee so satisfying in the morning as it is in the winter. You won't regret bringing a pot to boil water to keep warm. Another good idea would be to bring a 0-degree rated sleeping bag or purchase a liner for your current bag to be able to stay cozy during the night. Keep your gear close to the chest, too, as wet clothes in your warm sleeping bag will dry a lot quicker than they would in the cold, and electronic devices will lose battery quickly in the winter weather.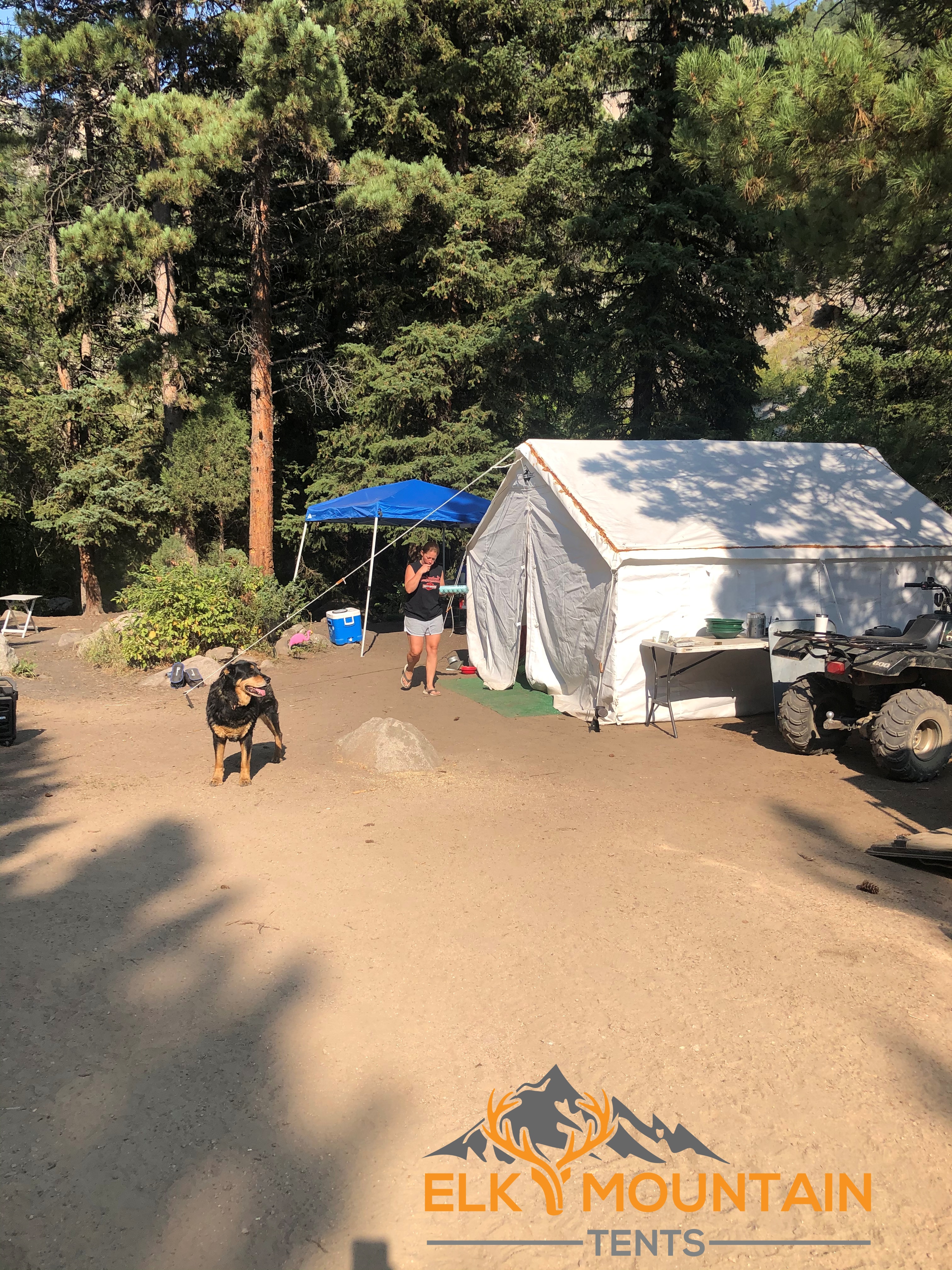 You know that it is crucial to stay dry in the spring, but it is even more crucial in the winter! Anything getting wet will freeze before long, so it is vital to bring multiple layers and waterproof boots or gaiters for trudging through snow. There are so many things that you can do to stay warm, allowing you to enjoy winter camping without being miserably cold all the time. Hand warmers are a lifesaver and are recommended. Make sure you have access to plenty of firewood, and that in addition to a warm sleeping bag, you have a well-insulated pad to sleep on. Even more-so than fall, take plenty of layers with you on the trip. Bundle up with as many blankets as you can to keep you warm and toasty while the outside weather can be quite harsh. If possible, camp close to a rest area, so that your late-night bathroom trips won't require an adventure through the snow.
Any time of the year can make for an amazing campout, so whatever time of year you happen to be reading this, get prepared and get going on a great adventure!