Glamping Tents from Elk Mountain
Glamping Tents that don't Break the Bank
If you're looking for the ultimate in luxury camping, then you've come to the right place!
Glamping Tents – More Glam for Less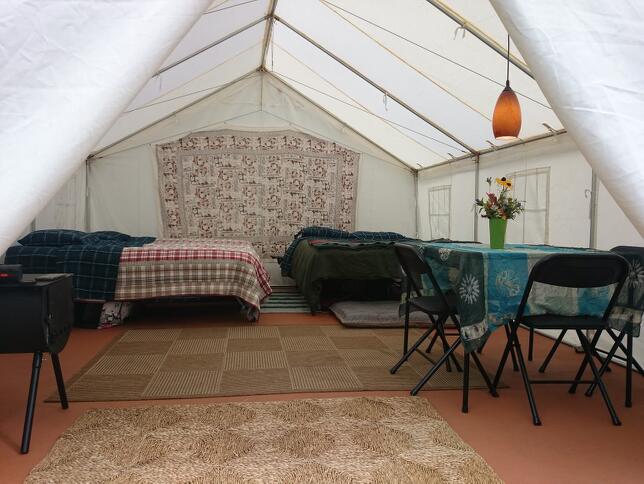 Glamping tents – when you hear the words, you expect luxury. You expect comfort. You expect the best. And when you're running a glamping business, you need to be prepared to offer just that, and your standard tent isn't going to do the job — you need more.
These days wall tents and bell tents are what people have come to expect of glamping. Glampers have come to expect electricity hook-ups, double or even queen sized beds, carpeting or rugs, and even refrigerators and coffee machines.
Well, sadly we can't be your one stop shop to meet all of those expectations but we can get you off to a good start. Our standard model tents come with more bells and whistles (free of additional charge) than the fanciest options available at our competitors. We invite you do the research!
For starters, you'll notice that our 13 x 16 comes with 6 screened windows! Expect to pay A LOT more for those shopping elsewhere.
Click to check out our canvas tents selection.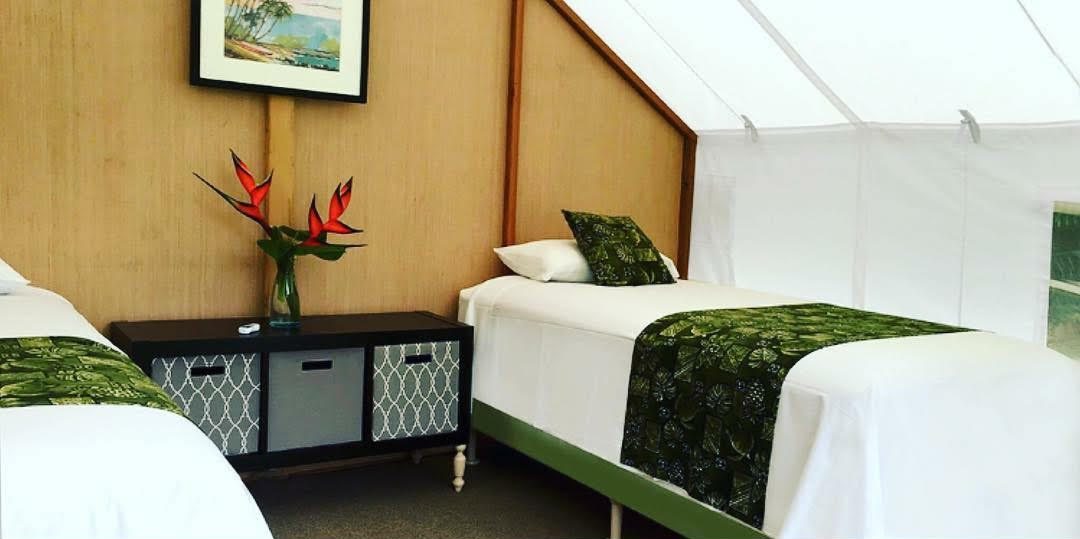 Canvas Glamping Tent – Higher Quality for Less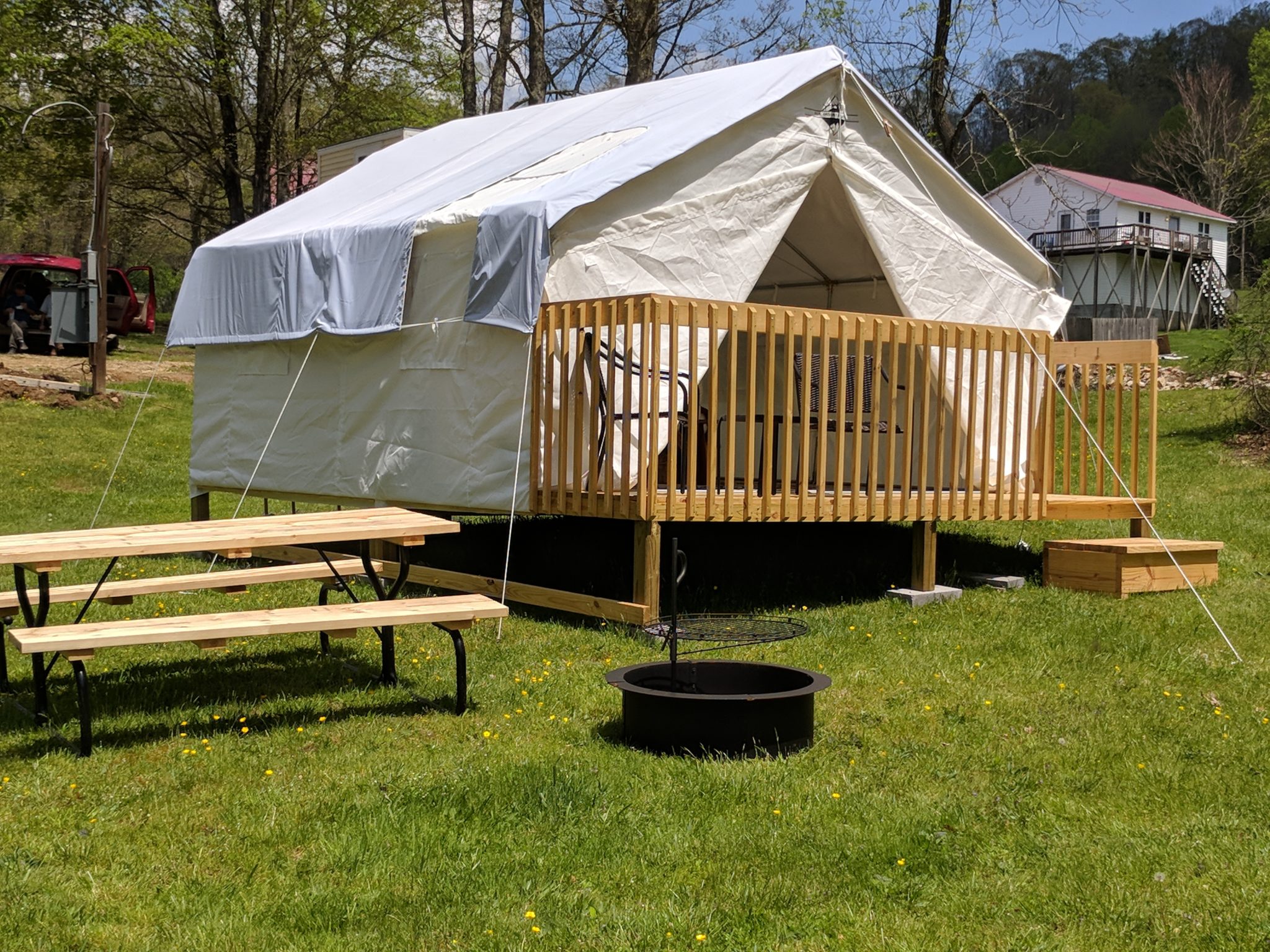 The funny thing is that when you pay more you expect to get more. You expect to get a better product! But our canvas glamping tents, which will cost you significantly less, will outlast the more expensive canvas tents you can get elsewhere because they are made from a tougher material. (Feel free to check out our FAQ page if you'd like the technical specs on our 11oz canvas material, including official break and tear testing results)
Plus, you won't have to worry about canvas rot, a huge issue with traditional old-school cotton canvas.
Simply put, our canvas tents will stay brighter, look better, and last longer.
Check out our canvas tents now!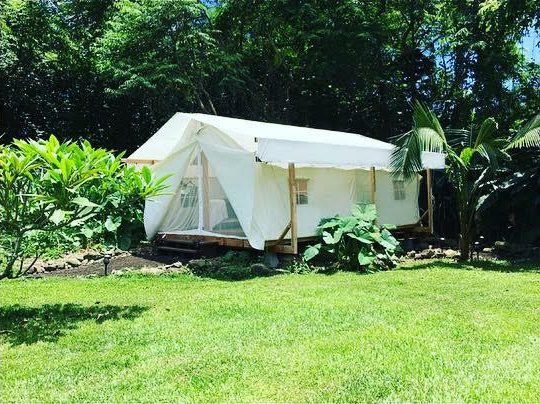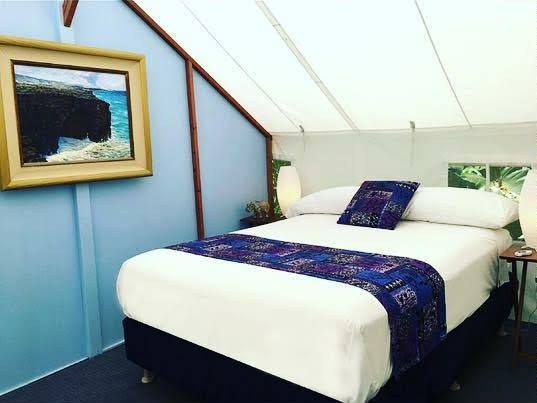 Luxury Tents for sale! Bell Tents
While bell tents have been around at least since 600 AD, their modern design comes from Henry Hopkins Sibley who created the tent in 1856. A year later, the tent was commissioned for over 44,000 units to house the soldiers in the Utah Expedition, or Mormon war, and then it became popular during the Civil War [1]. And now, families, hunters, and glampers – everyone has come to enjoy this roomy tent
At Elk Mountain Tents, we offer both wall tents and bell tents. Both are incredibly roomy. Both are excellent for glamping. Use the extra room in these style tents to create a luxurious and relaxing space! Learn more about wall tents or bell tents and check out our canvas tents for sale!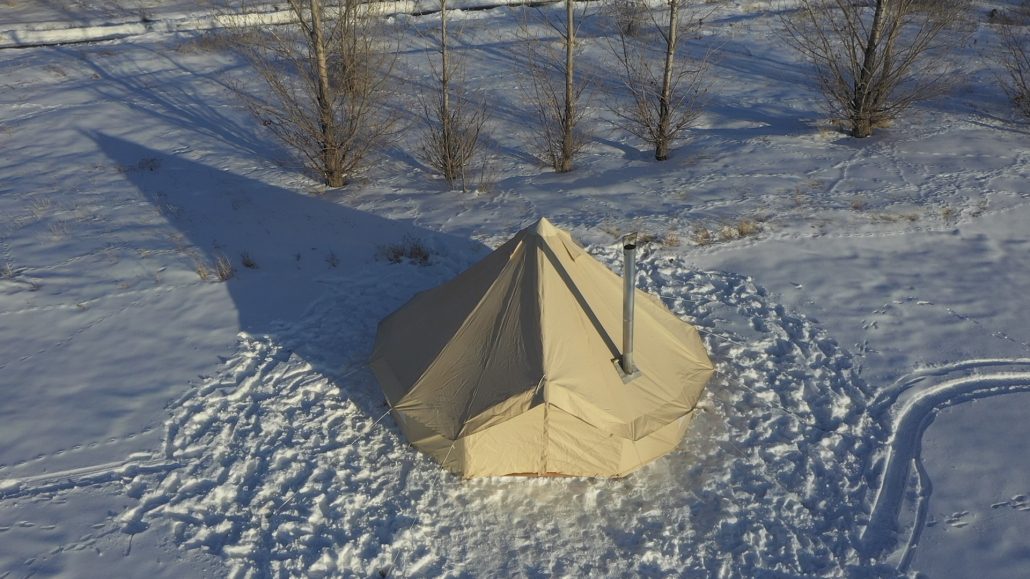 Glamping Tents for Rent / Used Glamping Tents
Our prices are so much lower than the competition and come with so many more features that there's no point to renting a canvas glamping tent. Make the investment, because that's what this is.  These tents will last. For the same reason we don't recommend trying to hunt down a used one. Cotton canvas breaks down and rots, while our synthetic canvas not only doesn't rot but has a higher break and tear strength. Get a free sample today!