The True Four Season Experience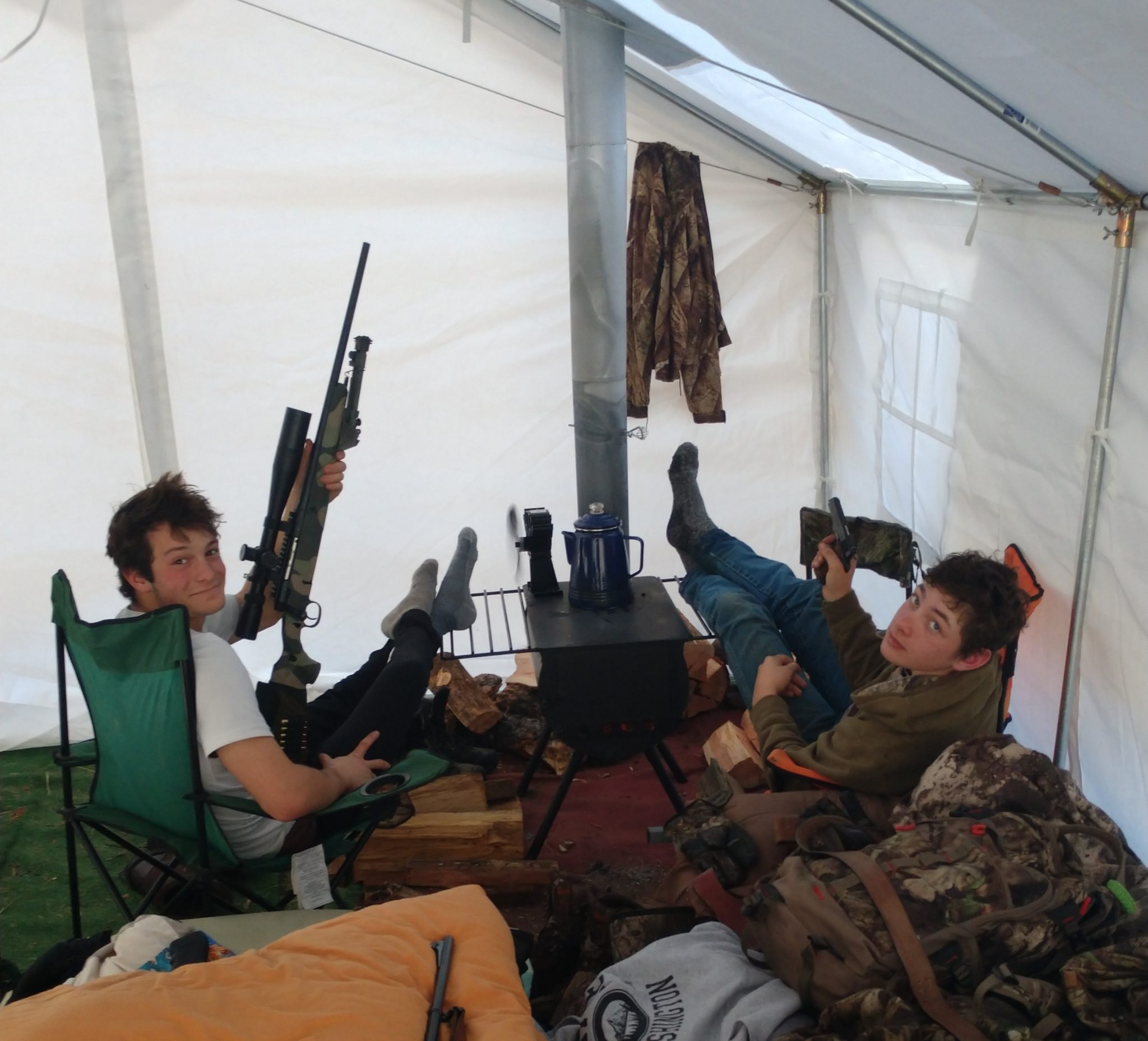 Hunting is great. Camping is great. Winter and snow are also great. But being cold and miserable sucks. Tent stoves solve this problem.
Your canvas tent has the potential to be a home away from away, and in the cold weather, it's a good wood stove that's gonna make that happen.
All of the tents at Elk Mountain Tents come with a stove jack as standard. There's no additional cost. They are ready for that stove.
We keep it simple and only sell the best. We offer one stove, one mat, and one water tank. You don't need anything else.
Check out our tent stove options HERE.
Tent Stove Safety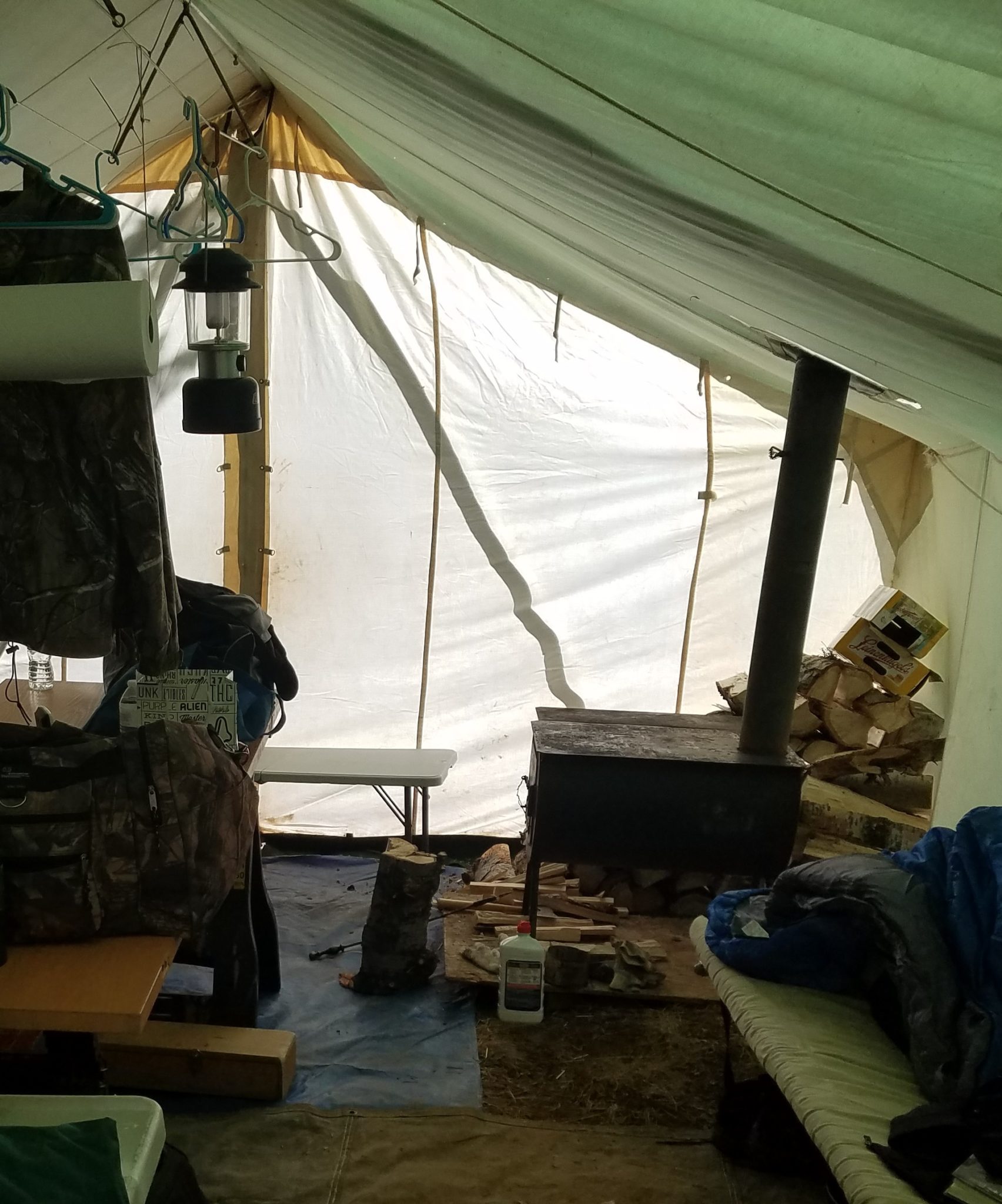 First off, we recommend wearing gloves when putting your stove together. It's not usually a big issue but there can be sharp edges on the stove, water tank or pipe. Be careful!
Second, always be aware of how close your stuff is to your stove. Give your stove a good two feet of space. And be wary of sparks popping out when you open it. It is a good idea to get a stove mat to protect your floor or any ground covering you are using.
Third, we recommend getting a stove mat/tent shield. These can be attached to the wall for protection.
Fourth, you can always treat your canvas material. However, not all products will work our canvas, so we recommend Flame Safe FPCC Fire Retardant.
Lastly, while water tanks are amazing, do NOT remove a water tank that is still hot. Should you slip, you could end up spilling boiling water all over yourself.
Check out our tent stove options HERE.