Canvas Tents for Camping with Family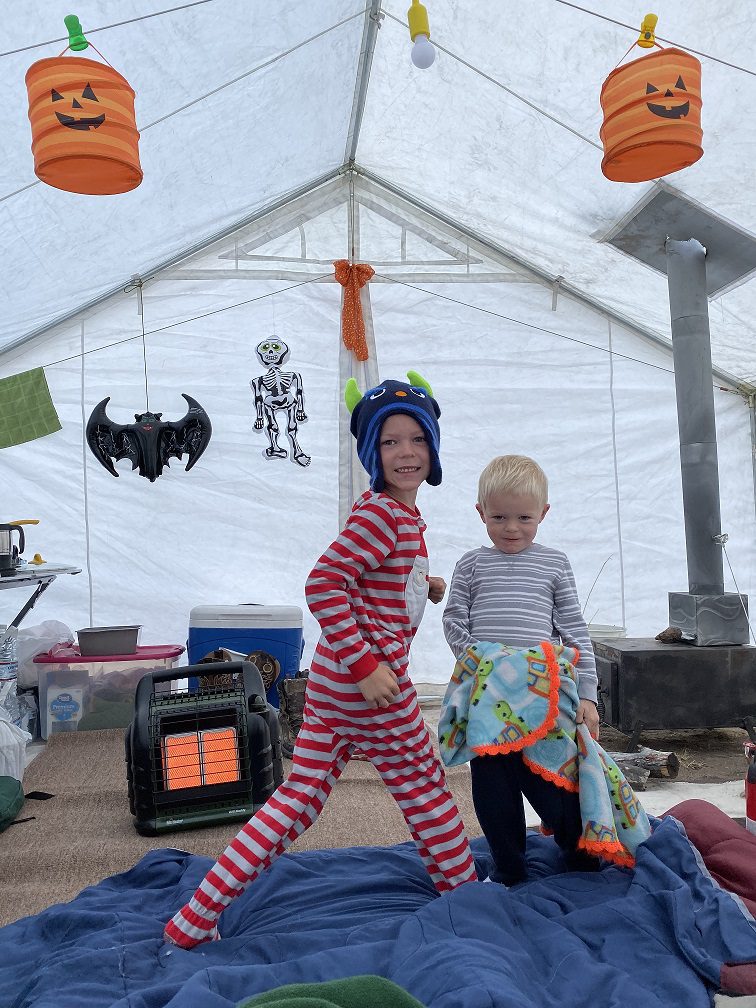 Quality canvas tents for camping can help make the perfect family vacation. Camping, hunting, and all other outdoor activities are some of the most popular hobbies in the US. They are exciting, they are invigorating, and they are fun, but they wouldn't be nearly as fun without adequate shelter.
Now, most of you probably find yourselves heading to the local department store to purchase a tent, but that is where you are making a vital mistake– instead of a normal, off the line dome tent you find in the camping aisle, you should be checking out canvas wall and bell tents.
You may be saying to yourself, "Why do I need such a tent? What's wrong with the one from the department store?" and if that is the case, then you have come to the right place. Here we have listed 7 reasons why you need to buy a canvas tent. Whether you are going camping with the family or hunting deep in the mountains, you'll find that these canvas tents are what you've needed all along.
Family Size Canvas Tent – Spacious!
There is no doubt that a high quality canvas wall or bell tent is going to offer you and your family more room than one of those $50 dome tents. After staying a weekend in a dome tent with the whole family, you'll almost instantly be able to see why a wall tent or bell tent is so valuable.
Strictly from a convenience perspective, a more spacious tent means you have more room to fit more people. This means you won't have to get multiple tents for your next outing, you'll be able to fit everyone together. Then, of course, there is the fact that you can fit more gear in a canvas wall or bell tent than in a dome tent. A canvas tent, like one from Elk Mountain Tents, will allow you to bring all your bags, the food, etc. keeping everything contained.
Another great thing about the space in a quality wall tent or bell tent is the fact that there is room for a stove for heating, and some cooking, which makes these tents all the more comfortable.
Canvas Wall and Bell Tents are Comfortable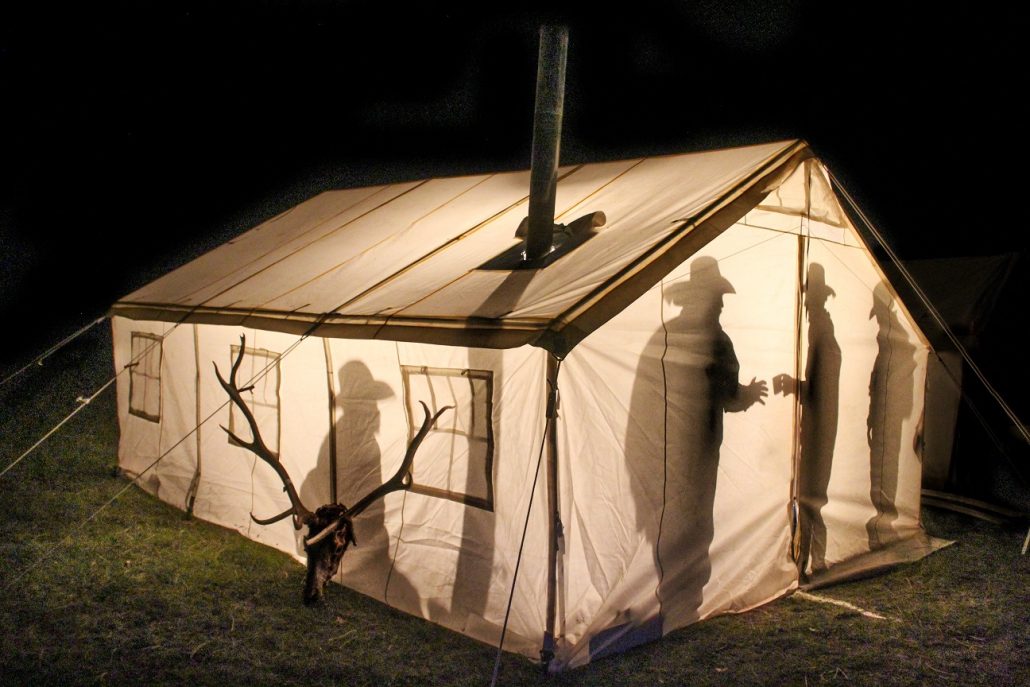 Let's go back and talk a little more about the heaters you can use in your canvas tent because if there is one thing that really makes this kind of tent special is being able to warm it. Most people face some sort of cold weather when they go camping, and, if they are in a dome tent, then all they really have to keep themselves warm is their sleeping bag. This isn't a problem for the wall or bell tent camper though.
All Elk Mountain tents come with vent holes so campers can set up a stove and combat the chill of the mountains.
Another reason that canvas tents are so comfortable is because they give you enough room to stand up and move around instead of crouching over the whole time.
Canvas Wall and Bell Tents are Durable
Camping gear, like everything else, breaks down and gets worn out. This is natural and not usually an issue for people until they realize that they have to keep buying tents every few years, which can get pretty expensive.
A canvas wall or bell tent, on the other hand, especially a polyester one, will be more durable and longer lasting than most any other tents. It won't rip or tear easily and it is incapable of rotting like cotton based canvas will. In fact, the 11 oz canvas used by Elk Mountain Tents boasts a rip and tear strength comparable to 13 or 14 oz cotton canvas but requries no rain, sun, or mold treatments. A polyester canvas tent will take rain, storms, and all other sorts of abuse like a champ for years to come. This will be the tent that you use for a lifetime.
Large Canvas Tents for camping – more room!
Your canvas tent will be the only tent you will have to buy thanks to its size. No matter if you have lots of kids, lots of friends, or a troop of boy scouts, you will find there is no better and more reliable solution than a canvas tent.
Used Canvas Tents, why Bother?
Thanks to how durable and reliable canvas tents are, they can be very cost effective. The budget minded outdoors-man or woman will note that with a larger investment up front (buying a canvas tent) it will save them money in the long run.
However, a lot of people want to save money by finding a used one on Craigslist or eBay. Why bother? The NEW price of an Elk Mountain Tent is what most used tent sellers are trying to get for their tents. Our Bell tent models start at $599.
Canvas Tents are Versatile
Lastly, there is the canvas tent's versatility. A canvas tent can be used for a large variety of things– many more than a simple dome tent. This versatility is another reason why canvas tents are so valuable. Maybe you are looking for a temporary guest house, or maybe you need an extra room for an upcoming event. Whatever it is, the size and durability allow you to be creative.
Below we have listed a few different ways people have used their canvas tents, check them out, you may be surprised what you find.
Ways Your Family can use a Canvas Tent
Camping (Obviously)
Hunting
Scouting Command Tent
Yard Sale Tent
Fair Booth Tent
Temporary Housing
Outdoor Hobby Shelter
Base Camp for a Research Station
Bugout Shelter (Emergency Preparedness Shelter)
Now, there are many more ideas where these came from, and many more reasons why you should invest in a canvas tent instead of the tent from the department store. If you want to find out more about canvas tents and the benefits of buying one, check out our blog, it has plenty of great articles to guide you through the process and help you make the decision of what tent to buy. You can also check out our FAQ page or send us an email at Info[a]ElkMountainTents.com