Different Types of Sleeping Pads
Many things factor into making a camping trip great, and comfort is certainly one of the biggest. If you can't get a good night's rest while you are in the great outdoors, your trip will probably wind up being pretty miserable. Luckily, you can sleep comfortably in a tent without having to find a spot on the ground to throw down your sleeping bag. There are plenty of different surfaces to sleep on, varying in size, price, and comfort level. Perhaps the most common and convenient surface to sleep on is a sleeping pad. There are several different kinds of sleeping pads out there, so whether you decide to get an air pad, a closed-cell foam pad, or a self-inflating pad, you are sure to find something to help you better enjoy your camping adventures, backpacking treks, or hunting trips. Listed here are plenty of great sleeping pad options to consider, with the advantages and disadvantages of each.
The most common surface for campers to sleep on top of is a sleeping pad. Sleeping pads perform two functions. The obvious one is cushioning, but the other is perhaps even more important to get a good night's rest: offering insulation to keep you warm. Even during the middle of summer, the ground can get very cold during the night, so being able to have something between you and the floor is essential. There are several different kinds of sleeping pads, with some better suited to certain situations than others. The 3 main types are air, self-inflating, and closed-cell foam. To choose which type to get, there are several things you need to consider. One of these is its intended purpose. Car camping, winter camping, and backpacking all have different requirements when it comes to comfort and convenience, so the type of pad you need should reflect when and for what purpose you will be using it.  Another thing you may want to look at is how warm the sleeping pad is, or its ability to keep from losing heat into the ground. This is measured by its R-value; the higher the R-value, the warmer the pad. Other things to consider include the weight and size of the pad, its ease of inflation, its cushioning ability, and how well it pairs up with your sleeping bag to offer your ideal temperature.
One common type of sleeping pad you will find is an air pad. There is quite a variety of air pads, some larger and thicker (allowing for more cushion), and some more compact and lightweight (ideal for saving space and backpacking). No matter the size, most air pads contain insulation or reflective materials (or both) to help you stay warm.
There are many great advantages to having an air pad, two of the most significant being their lighter weight when compared to other surfaces, and their ability to pack down small. These make air pads the best option to take with you on a backpacking trip. They can also be versatile, allowing you to add or release air to make the pad more or less firm depending on your preference. The R-value of different air pads can vary, so be sure to buy one that will best suit the conditions you will be sleeping in.
One disadvantage to air pads is that the compact, lightweight designs that you would want to take backpacking are often quite expensive. They can also tear or be punctured if you aren't careful, but if you have the right patch materials, it shouldn't be much of an issue. They can also seem to lose air when the temperature outside goes up or down, so before you go to sleep you may want to check the pad to make sure it is inflated to your liking. If you are using your breath to blow up the pad, it will trap moisture inside which can eventually cause bacteria or mold to accumulate on the inside, and therefore it won't perform as well. These issues can be prevented, and your pad can last longer if you use a hand pump to put air in it or store it unrolled and with the valve kept open. Lastly, some air pads can make a lot of noise when you move or shift around, which can be annoying for those trying to sleep around you. If the option is available, test out the pad in store before you buy it so you know if it will make too much noise for your taste.
An air pad can cost between $50-$300, depending on the pad's size, weight, R-value, insulation, and overall comfort. Thicker air pads are great for car camping since they offer plenty of cushion, well-insulated ones are excellent to use in the winter because of their higher R-value, and lightweight ones are ideal for backpacking, especially if you want to cut down on space and weight wherever possible.
Closed-Cell Foam Pads
---
Closed-cell foam pads are another popular type of sleeping pad. They usually either fold in a Z formation or roll-up.
There are many advantages to closed-cell foam pads, including the fact that they are often much less expensive than other sleeping pad options. They are also lightweight and durable. Since they don't inflate, there is no need to worry about leaks or punctures in the material. They offer consistent insulation, and they can even be used in conjunction with other pads to prevent them from getting punctures from the ground and to add another layer of insulation. Unlike air or self-inflating pads, foam pads can be carried on the outside of your pack safely, without any fear of damaging them. Because of this durability, they can also make nice places to sit around camp if so desired.
There are a few cons to closed-cell foam pads, the main one being that they aren't as comfortable and don't offer as much cushion. They are quite firm and stiff, as well as much bulkier when folded down, making them not quite ideal for backpacking trips.
Closed-cell foam pads can be purchased for around $20-$45, much cheaper than other types of sleeping pads. This makes foam pads an attractive option if you are on a budget and want the best bang for your buck. One of these could potentially last a lot longer than other types as well. While these pads can be great for almost any situation (except perhaps backpacking), they are especially ideal for thru-hiking, where the most important thing is durability (though its low weight doesn't hurt things either). They are also fantastic if you want some extra insulation when winter camping. Putting a foam pad underneath your inflatable pad can help you stay extra warm and cozy.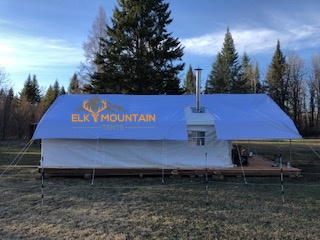 Another type of sleeping pad is self-inflating. These are a combination of air pads and open-cell foam insulation pads. There is a lot of convenience with this type, as all you need to do to set it up is open the valve to allow the foam to expand and the air to flow in naturally. There are a few varieties of self-inflating pads, including ones that simply roll up and ones that can fold lengthwise before being rolled up small and compact. There is also a variety in the size of these pads, as well as the weight, R-value, and cost.
There are plenty of pros to self-inflating sleeping pads, including their high comfortability and reasonable size when folded or rolled up. Like with air pads, you can adjust how firm the pads are by opening the valve to add or release air. Because of the foam on the inside, these pads are very well-insulated, and it shouldn't be difficult to find one that will keep you warm during the night. They are also typically much more durable than air pads.
One of the cons of self-inflating pads is that they aren't quite as compact as air pads, so they aren't ideal for the minimalist backpacker. They are also heavier and more expensive than most foam pads. While they are more durable and therefore less likely to tear than air pads, it is still a possibility, though if you have the right supplies, the repair isn't too difficult.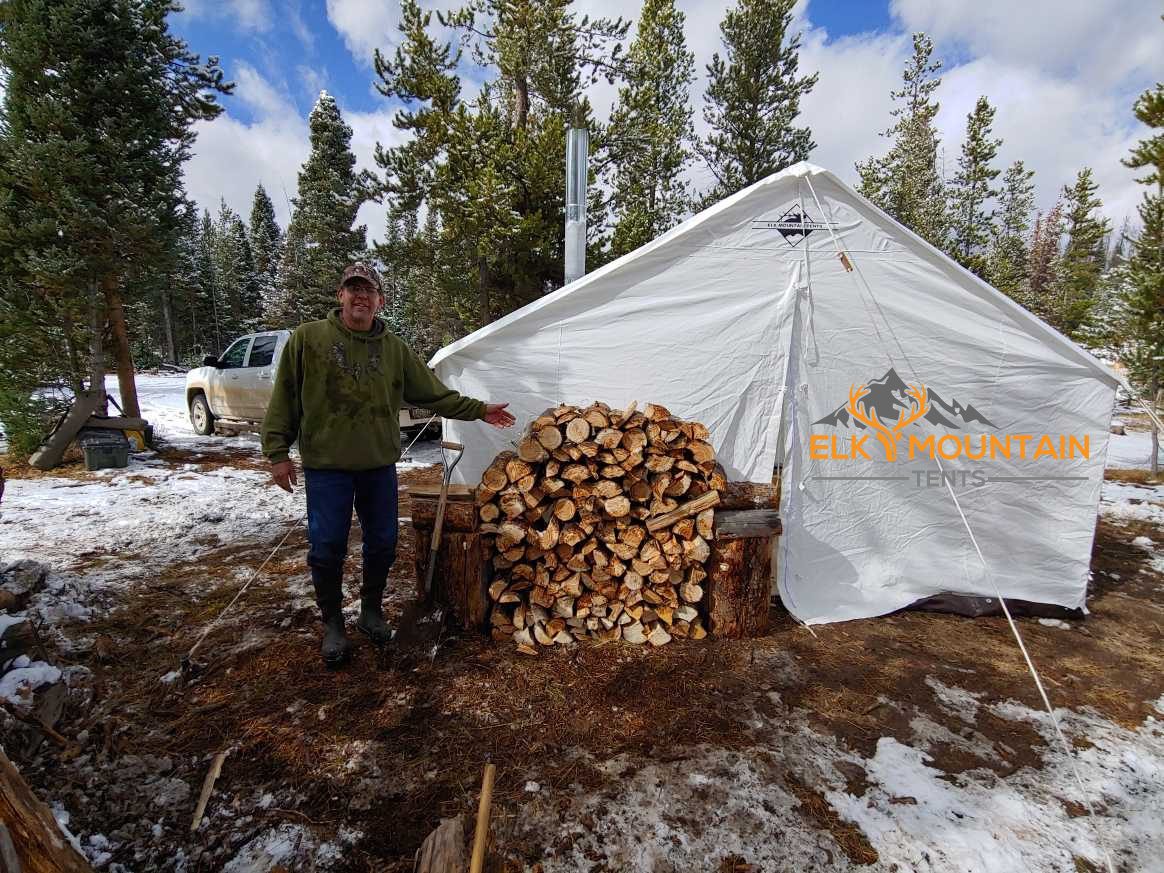 Self-inflating pads typically cost anywhere from $50-$300, depending on the size, R-value, and quality of the pad. While these pads work well in most camping situations, they are particularly great to use for car camping or winter camping, where you can have plenty of cushion as well as a high R-value. Lightweight self-inflating pads can also be nice to have backpacking, particularly the variety that can fold up small and compact.
Hopefully, this has helped you get a better idea of what kind of sleeping pad will be best for your situation. A well-insulated air pad or self-inflating pad can be perfect for a variety of situations, including winter camping or car camping. A lightweight, compact air pad is perfect to use for backpacking adventures. And a closed-cell foam pad can be great for durability when hiking or as extra insulation during cold weather campouts. Get the pad that will help you have a more comfortable and enjoyable camping experience!
Sources:
https://www.rei.com/learn/expert-advice/sleeping-pads.html