Durable Tents
There is such a wide variety of tents on the market. Since there are so many options, regrettably they won't all be the highest of quality. Many tents are cheaply made and are not built to last. Some tents you find may only last you a year or two. You would be much better off investing a little bit more money in a tent that will last for many years. Make sure you do proper research before buying a tent. See what other people are saying about it and find out if the material the tent is made from is strong and durable.
You probably want to know what to look for in a tent to know if it is durable or not. It is important to find a weatherproof tent. So many tents can get wet easily from dew and rain, and it can make the camping experience very uncomfortable. These days, you don't have to pay too much money to get something that will keep water out of your tent and will be able to hold up against strong winds. The best tents can keep rain and water from entering the tent while still being made of a material that allows the tent to get airflow, preventing it from feeling muggy in the morning. Guy ropes and cables are great for tents to have, and they should also have some kind of rainfly or tarp, whether it is attachable or built-in. The floor should be reinforced to prevent water from leaking in from the bottom. Most cotton canvas is waterproof, but it will often absorb water, making the tent very heavy. Nylon/polyester is much more waterproof in general but Nylon can deteriorate in the sun. Take into consideration how you will be using your tent and you will be able to decide what the best material for your needs is.
Great Durable Tents to Consider
---
Listed here are great options for all different kinds of tents that will last a long time.
Group camping is rarely as warm and comfortable as it is in a wall tent. What is so great about wall tents is that they are built to keep a wood stove inside to keep the tent warm. Elk Mountain Tents has some great options for wall tents made with extremely durable and high-quality canvas material. If you buy one of these tents, you will be set for a long time. Polyester canvas before the 2000's use to have problems with condensation, but the material Elk Mountain's tents are made from doesn't have those issues, as the makers of the tents have utilized innovations in science to make the best possible material achieving the same breathability as cotton canvas. The material is 11 oz. canvas and has a breaking strength of 382-449 lbs. This is impressive compared to the traditional canvas which breaks at 241-382 lbs. (12 oz. canvas) or 140-210 lbs. (10 oz. canvas). Elk Mountain's canvas has a tear strength of 67 lbs. (warp direction) and 40 lbs. (fill direction), which is much stronger than most other canvas.  Plus, with polyester you don't need expensive canvas treatments – no sun treatment, no rain treatment, no mold treatment. These wall tents are also much less expensive than many other wall tents in addition to being more durable. Their prices range from $745-$1195 on the website's shop, with a tent stove included at no additional price.
In comparing Elk Mountain's canvas material to cotton canvas, you will see all kinds of differences. Cotton canvas can often grow mold and mildew over time, but you won't find that problem with this higher-quality canvas. It also isn't prone to shrink like cotton, it won't absorb water (no rainfly required), and it can withstand ultraviolet rays at a much higher degree. The tents also have 4-6 windows built into the canvas, allowing for necessary ventilation. Depending on the size of the wall tent you get, you can have a pretty sizable group, up to 6-10 people.
Another excellent group tent comes from ALPS. Their Taurus mountaineering tent can fit 6 people inside and costs less than $250. It has 100 square ft. of floor space, two doors, and convenient places to store gear. For such a good price, it is surprising just how strong and durable this tent is. It has a low profile and a rounded shape that help it hold up against strong winds and other bad weather. It has a full-coverage rainfly and a bathtub floor construction, which makes it excellent for resisting rain. It is hard to get a better bang for your buck than this option.
If you often go camping with a bigger group, you may want to check out the Arizona GT Dome Sport Camping tent, which can fit 9-10 people. The material this tent is made from is strong and enduring, so buying this tent could be a great investment to last you for the long term. The ceiling of the tent is over 78-inches tall, so the people staying inside will be able to stand up pretty comfortably. The floor and rainfly of the tent are strong and tough, keeping any water from creeping inside. It uses fiberglass poles that are sturdy enough to withstand any bad weather, and the metal parts are plated with gold, meaning you don't need to worry about corrosion happening over time. The tent is meant to be set up simply, and it has guy ropes that do a good job of holding it in place. The windows are mesh, allowing for airflow throughout (which is ideal when a lot of people are inside), and a zipper can be used to separate the tent into different rooms. The tent is available for around $400, which is a good price considering how many people fit inside and how long it will last.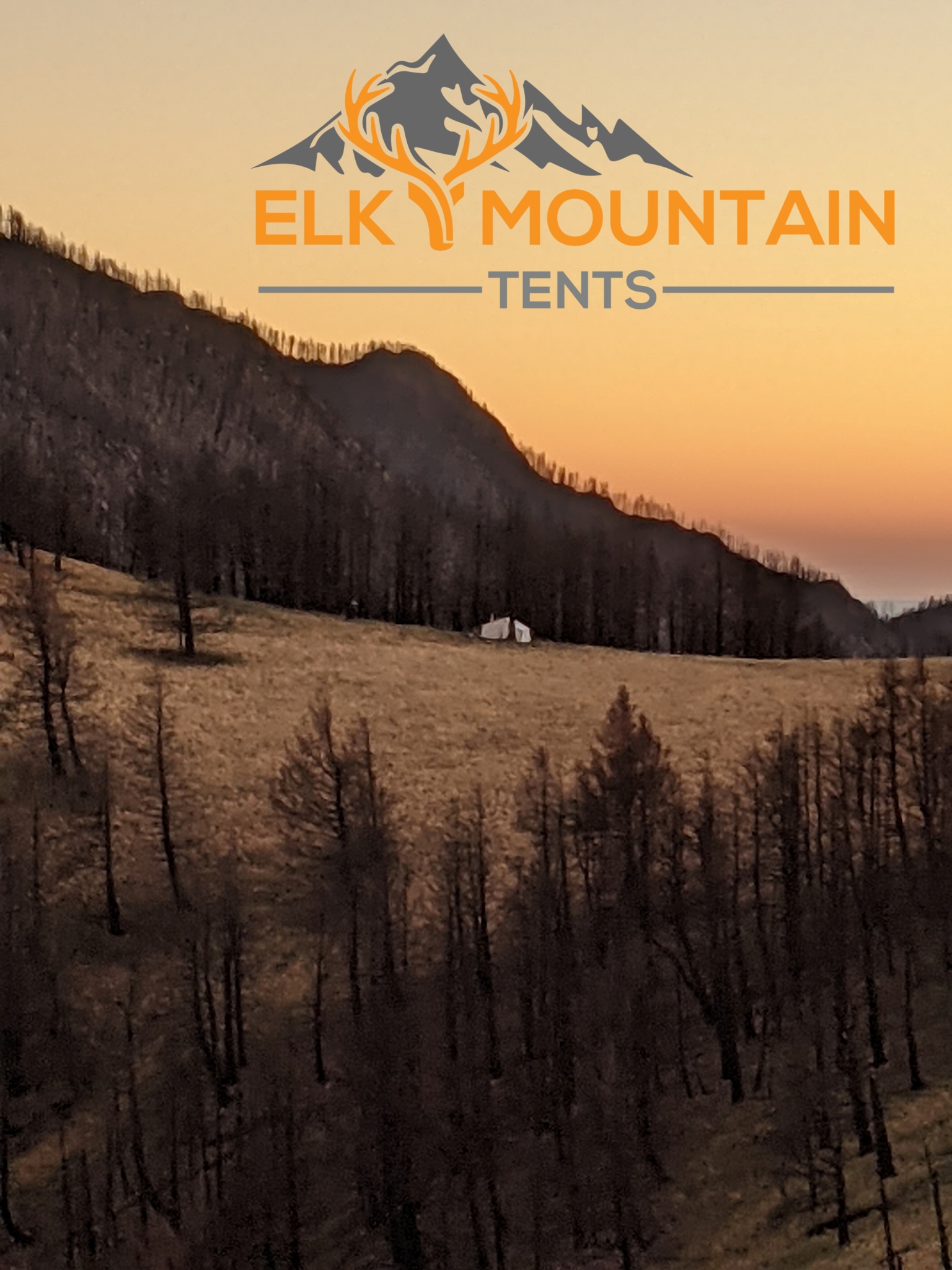 If you want a more spacious 6-person tent, you might want to take a look at the Kodiak Flex-bow deluxe tent. This tent is well-liked because of its large amount of vertical space, with a 78-inch high ceiling across. The material the tent is made from is very strong and protective, keeping cool in the summer and warm in the winter. If you plan on group camping often at different times throughout the year, you may want to check this tent out. Its $550 price tag may seem pretty high, but when you consider how long the tent will last you, it may just be worth it.
If you have a smaller group, Big Agnes's Rabbit Ears tent can cozily fit 4 people. It weighs 9 lbs., and when set up, it has 60 square feet of floor space and a height of 60 inches. The material the tent is made from is very high-quality and is sure to last you a long time. One of the biggest highlights of the tent is its resistance to water. The rainfly and the floor are made of polyurethane that is waterproof coated. The seams are also reinforced to keep water from entering the tent. The body of the tent is a blend of polyester and mesh, which allows the tent to be breathable and well-ventilated in addition to being durable. This tent is available for about $250, but there is also a 6-person option for a little bit higher price.
Tipis are not as common today as they once were, but Mountain smith has a high-quality option for you if you have ever wanted to try sleeping in one. It fits two people, so if you typically just have you and one other person with you on a camping or hunting trip, this tent would be perfect for you. Its center-height is 68 inches, with a pole supporting it in the middle. No matter how strong the weather is outside, this tipi can withstand it. If you are expecting bad weather, this is a great tent to have with you. It is built to hold up against strong winds and heavy rain. It has taped floor seams, a bathtub floor design, and a full-coverage rainfly. The guy lines included with the tipi can also tie it down very efficiently. This sturdy tent can be purchased for around $200.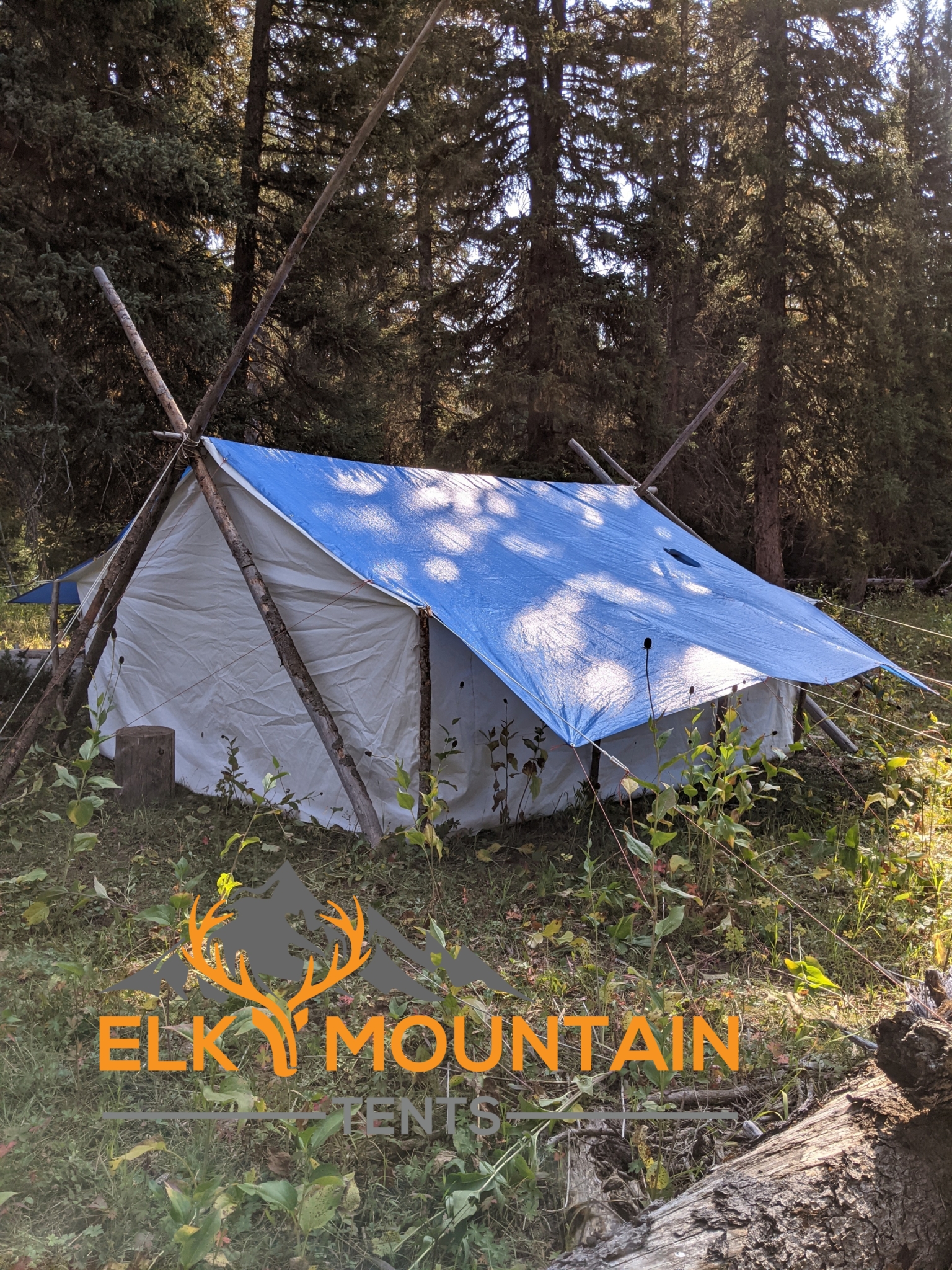 If you want a durable yet lightweight tent to take on a backpacking trip, you may want to check out the Teton Sports Mountain Ultra 2-person backpacking tent. It can very comfortably fit two people inside, as it is big enough to fit a queen mattress inside, and has two doors. It has a strong canvas bathtub floor and high walls that protect the tent from water even during heavy storms. The seams are all heavily reinforced, protecting the tent from high winds that could occur during your outdoor adventure. It has aluminum poles that are durable as well as lightweight enough to carry with you while hiking. The tent's guy ropes help keep it staked down and the rainfly can easily attach to them to hold it in place as well. Its design only utilizes 3 poles, making setup very simple. The material the tent is made from is durable enough to use all year long. The entire tent weighs less than 6 pounds, which is quite remarkable for its size and durability. The tent can be purchased for less than $150, and it comes in 1, 3, or 4 person options as well.
Hopefully, you have an idea of what tents are durable enough for your situation. If you do a little research you are sure to find the right tent for you, and you likely won't have to get a new one anytime soon!
Sources:
https://www.bestproducts.com/fitness/equipment/g1645/best-camping-tents/