Dome Tents For Sale
There are countless different tents on the market, many of which are excellent in their unique way. The most common kind of tent is the dome tent. These tents are made up of two intersecting flexible poles with the tent itself attached underneath, giving the tent its "dome" shape. They often include a small porch area to set your dirty gear and shoes, and some tent designs even include an additional pole to make this space larger. They can come in all different sizes, whether you are planning on camping with just a person or two or a larger group. Wherever you go camping, you have undoubtedly seen plenty of them dotting the campground.
So, what is it that makes dome tents so popular? First of all, they are some of the most inexpensive tents you can find. If you are a casual camper and plan on going for just a few overnighters each summer, a dome tent is more than capable of meeting your needs, and the fact that they cost so little gives you quite a bang for your buck. Dome tents are also quite easy for a couple of people to set up and takedown, making them convenient for a quick camping trip without any fuss. They pack down small, so you don't have to worry much about fitting it in your car with the rest of your gear. On top of that, they are also lightweight, so if you have to trek from your car to reach your camping spot, it won't create a hassle. The dome shape of the tent itself offers a good amount of headroom when you consider what you are paying for it, so you probably won't feel too cramped and can rest inside comfortably.
There are a few disadvantages to dome tents to take into consideration as well. The main one being, with their low cost, they don't stand up too well during strong winds or rough weather (However, if you mostly plan on going camping in the summer when the weather is nice outside, you won't have a problem). Another con is that the larger-sized dome tents are not very stable, so the best dome tents are the ones built for just a few people. And while there are exceptions, most dome tents have a pretty small porch area compared to many heavy-duty camping tents.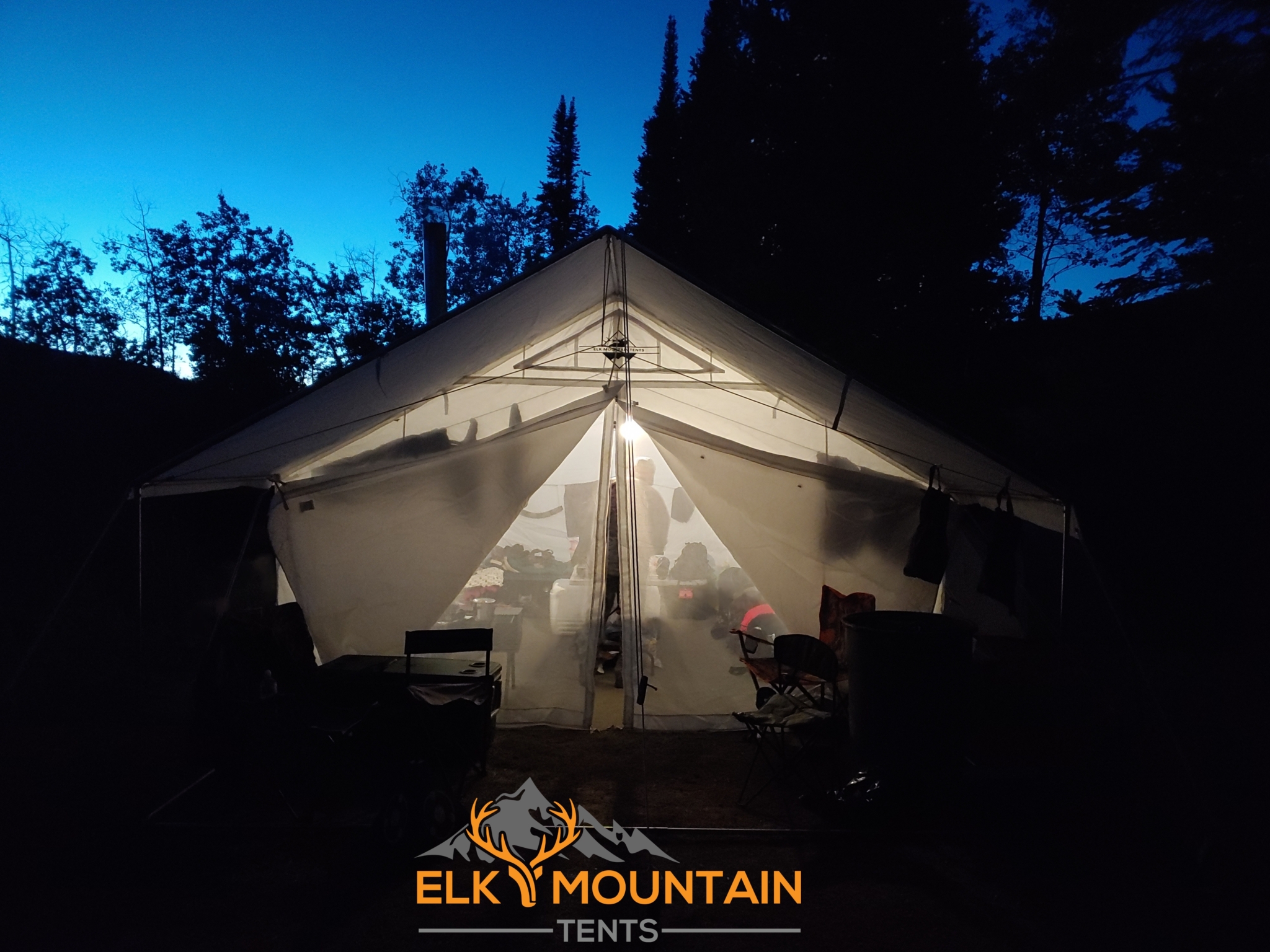 The Pros and Cons of Buying a Dome Tent
Now that you know the pros and cons of dome tents, maybe you've decided that one of these inexpensive yet roomy tents is perfect for your camping needs. With that in mind, let us take a look at some of the best dome tents on the market.
The MOON LENCE 6-person dome tent is a fantastic option when it comes to group camping tents. With a floor area of 62.4 sq. ft. it is roomy enough for several people to sleep inside with extra space for gear. What makes this tent stand out though is that it is impressively light, weighing in at just over 9 lbs., and packing down small enough to fit in a backpack. This makes the MOON LENCE a great tent to bring on a group backpacking trip. You might find this to be a better option than each of you bringing your one-person tent along for the journey. It is important to note that with the lighter weight does come a few sacrifices, the most notable one being that it does not have a vestibule. It does offer good ventilation, with a large vent close to the floor as well as one door and two windows included, and it is easy to set up and take down. The poles are quite sturdy, made of fiberglass, which is impressive considering its weight. The best part about this tent is that it can be purchased for just $80, so even though it has limitations, you are more than getting your money's worth!
Another great dome tent is the Conifer 5 Plus. As its name implies, it is a 5-person tent, and it is very versatile. It can be great to use for overnighters during the summer or can even be a good tent to bring hiking since, like the MOON LENCE, it is extraordinarily lightweight. It also easily packs down small enough for one to carry on a bicycle, so don't worry about awkwardly having to move this tent from place to place. What makes this a popular dome tent is its waterproofing, with a 2000 mm rating and an excellent 5000 mm rating for the floor, ensuring that no rain will leak inside. The design of the tent is an extended dome, with an extra pole used for a vestibule. This creates quite a bit of room in the tent. The two vestibules have an area of 33 sq. ft. and the tent itself has an area of 84 sq. ft. You'll find that with its weatherproofing it is well worth the slightly higher price of around $350. There is plenty of room in this dome for a group to enjoy a nice, cozy camping trip!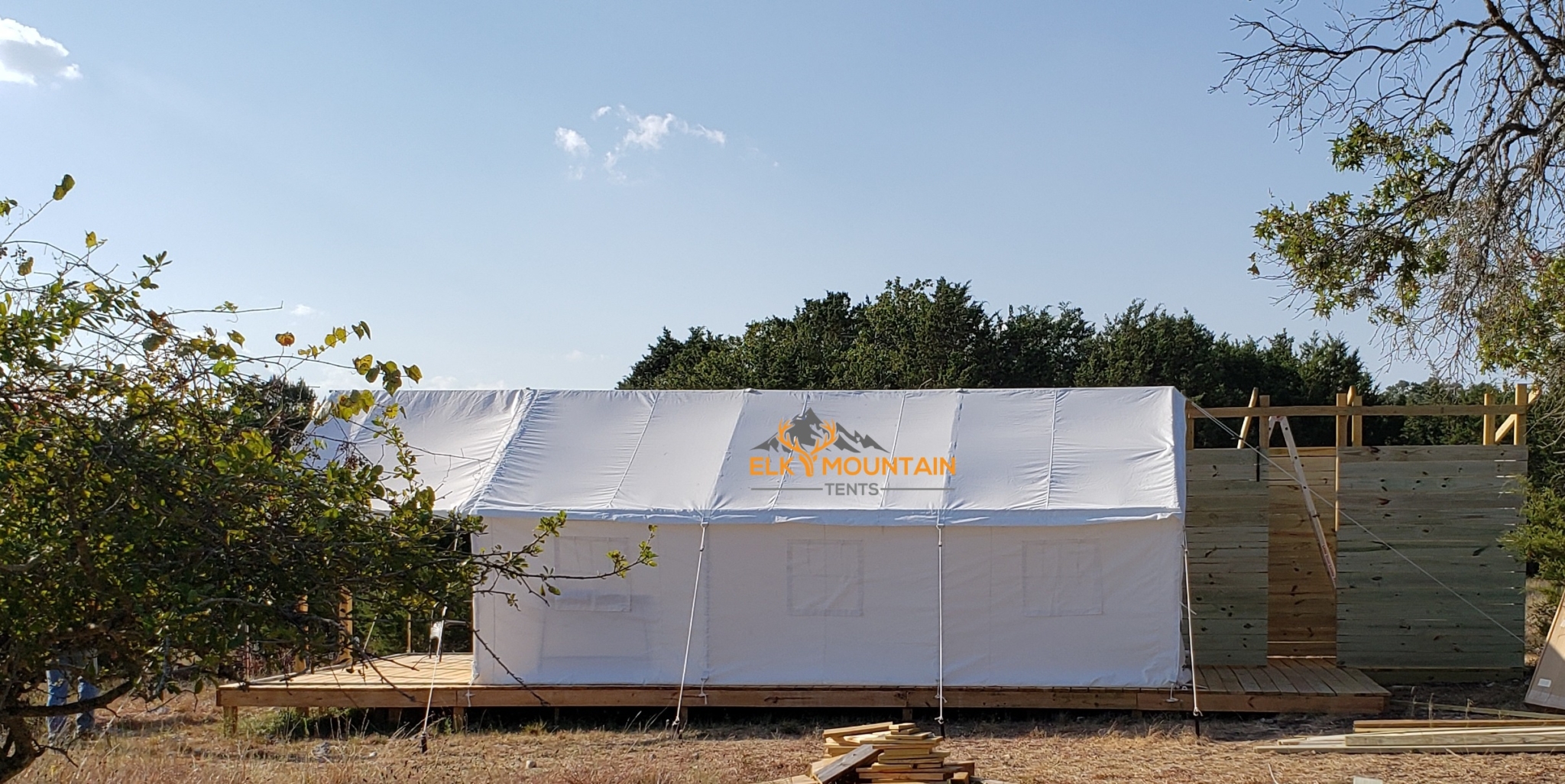 Coleman is without a doubt one of the most popular tent brands, and as such, they have quite an assortment of dome tents. One of their best is the Coleman 6 Person Sundome Tent. What makes this tent so great is its simple design, featuring just two poles that intersect to create a freestanding dome, meaning it doesn't require stakes or guy lines to keep it in place. It does include an additional short pole to prop up the fly over the door. There are two windows in the tent, offering some great ventilation during hot summer camping trips. It packs down quite small and is very lightweight, so it is quite easy to transport. Though there are no vestibules in which to store your gear, the 100 sq. ft. floor space should offer enough room for a few people to fit inside snugly along with their gear. It is also taller than many other 6-person dome tents, with a center height of 72 inches, high enough for most people to stand up inside easily. Available for less than $140, this is a great, affordable group option that is easy to set up and provides plenty of room.
Another great tent from Coleman is their 8-person Dark Room Skydome tent. This is a fantastic tent for a mid-sized group to enjoy comfortably. Like the Sundome, it has a freestanding design that makes the tent easy to set up on almost any surface. What makes the tent special (and great for the summer) is its use of Dark Room Technology, which blocks up to 90% of sunlight. That makes this tent an attractive option for anyone who enjoys napping or sleeping in during a campout. It is quite roomy, with a center height of 76 inches, a floor area of 108 sq. ft., and steep walls, striving to provide you with as much space as possible. It weighs just over 20 lbs., which isn't too bad when you consider how large it is and how many people can fit inside. You can purchase the tent online for about $200, and you'll find that there is also an option for a Skydome without the Dark Room Technology if you would be more interested in that.
If you are looking for an inexpensive option to take a large group on a fun camping adventure, check out the Mountain Trails Grand Pass 10-person tent. On top of being large enough to comfortably fit a big group as well as gear, it can also be split into two rooms with a divider. The tent has two front doors, one on each side of the divider, for convenient access and privacy. 2 large windows in addition to the large doors help it maintain good ventilation. There are extensions on either side of the tent, offering extra space by using additional poles, creating a total area of 170 sq. ft. Despite its large size, it is quite light, only weighing 21.1 lbs. While with the rainfly it should be okay to use in light rain, with the large size it doesn't hold up super well against heavy winds and rough weather, so it is best used during fun summer outings. The tent can be purchased online for about $120, so if you need something large to use during the nice summer weather but don't want to break the bank, this is absolutely the way to go.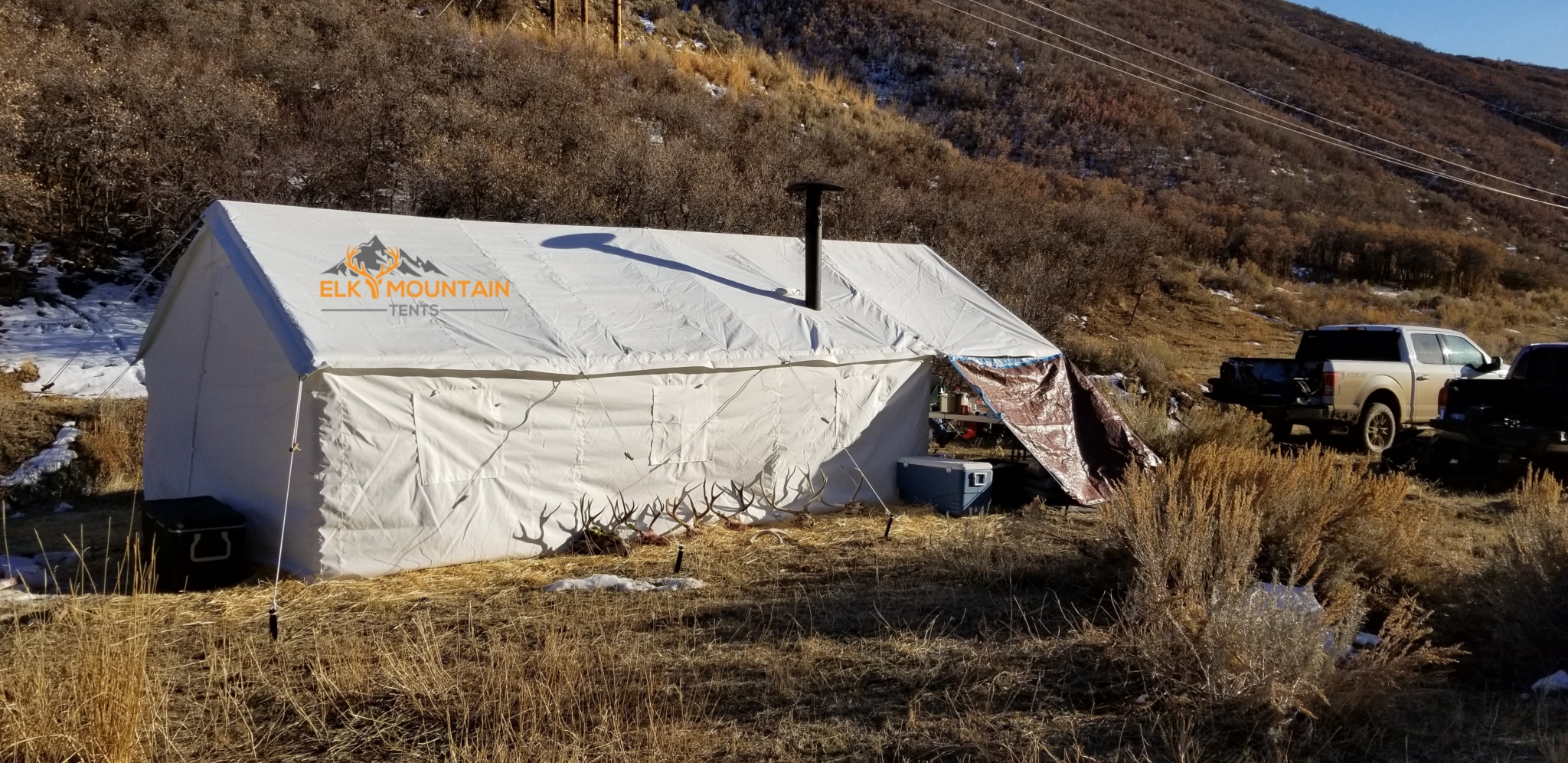 There are many great dome tents on the market, these are just a few of the best. If you aren't looking to spend tons of money and want something simple, convenient, and lightweight, a dome tent is absolutely the way to go. Whether you need something to take on a backpacking trip by yourself or something to enjoy a nice family outing, there is a dome tent that will suit your needs. Take a look around for yourself, and have a great time camping!
Sources: