Reasons why you need to buy a Wall Tent
Camping in tents has been done for many thousands of years. Initially, people used tents as their primary abodes when society was based on hunting and gathering. This is where people had to follow their food source from place to place. But as people became more sedentary, tents were used more by people who chose not to establish themselves in settlements (like the Roma or other nomadic groups). Tents were primarily used by people who were traveling to a nearby city to trade their wares, or by those who were making war with their neighbors. Today tents are primarily used by people who want to get away from the hustle and bustle of everyday life. People want to return to the peace and quiet that can be found in the wilderness. Unlike our ancestors, in the past, there are a lot of different kinds of tents on the market. One type of tent that has stood the test of time is the canvas wall tent. But what makes a canvas tent better or more desirable than something like a nylon tent? Let's break down why a canvas wall tent is the most superior tent on the market.
When you imagine a tent the first image that comes to mind is a dome shape nylon tent that easily becomes stuffy and hot. Not only that, but this style of tent forces most people to hunch over when standing in them. While this design makes your tent lightweight and affordable it also makes your tent the last place in which you want to spend an extended period of time awake. However, with a wall tent, those are problems of the past. Canvas wall tents have a lot more height due to the higher sidewalls (which is the lowest height of the tent) being typically five feet tall. This helps create plenty of headspace so no matter what you are doing in your tent, whether that is walking inside your tent or getting dressed, you no longer have to be hunched over. Not only does this tent have a lot of headspace but a lot of floor space as well. A basic dome tent only has 15 to 30 square feet but a wall tent can easily give you 150 square feet. This will allow you to more comfortably move about your tent, and function more than just a temporary sleeping implement. You'll have the room to socialize comfortably, walk around without having to go outside in the cold, cook your meals, or secure all your gear inside in the tent.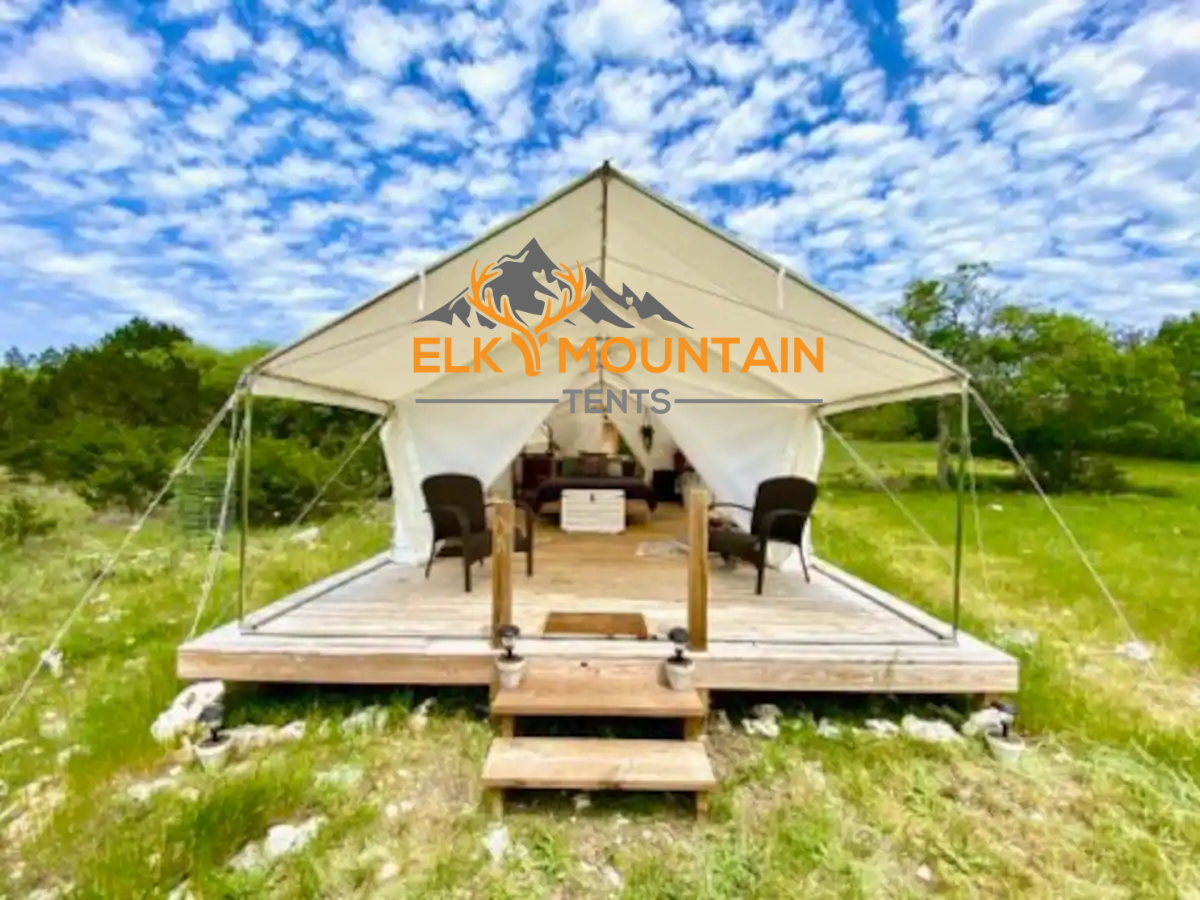 One of the ways a wall tent is much more comfortable than a nylon tent is better insulation. Since nylon is so thin, a tent made of nylon can easily become hot in the sun or cold if temperatures drop. A wall tent is typically made out of canvas: either cotton, polyester, or a cotton-poly blend. Canvas is significantly thicker and heavier than nylon but that thickness helps keep cool air in the summer and warm air in the winter trapped within the tent.
Canvas, whether cotton or polyester, is also a very breathable because of the way the fibers are woven together, which will help prevent condensation from forming as easily on the wall of the tent. Condensation on your gear is a surefire way to end a camping trip.
And if you want to stay nice and cozy in your tent even in the middle of the winter a typical wall tent has a stove jack opening. This will allow a wood-burning stove inside the tent. Since canvas is a well-insulated material the heat from the stove will easily keep your tent warm and snug.
Not only does canvas keep you comfortable inside the tent but, it is an incredibly tough material too. The thickness of the canvas also aids in keeping rain, wind, dust, UV rays, and snow out. But the toughness doesn't just end with the canvas: the frame itself is made of metal conduits. This heavier metal allows the wall tent to be able to ride out wind storms without collapsing or being blown away. It also allows the wall tent to be able to handle a decent amount of snow load too. The same cannot be said of a dome tent frame which is thin and flimsy. So you can have peace of mind that no matter the weather raging outside, a wall tent will easily be able to protect you.
Since canvas wall tents are so durable you can easily camp out in them for weeks at a time. And since they are a four-season tent you can go camping any time of the year. You are not limited to just the summer months. You can escape to the wilderness whenever you feel the need to. Even if these tents are used for weeks at a time over many years you can expect well-taken care of canvas tents to last decades. That is why they are considered a worthwhile investment for any avid outdoorsman. And if for some reason the canvas does rip on the tent you can easily sew a patch. This is so much easier to repair compared to nylon tents.
Canvas wall tents are designed to have good airflow as well. Most wall tents have many mesh-covered windows (typically no-see-um mesh) that can be opened to prevent your tent from becoming stuffy while keeping bugs out. The windows also provide plenty of natural light so the tent feels open and welcoming rather than cave-like. Not only that, but they also have ridge openings that help keep condensation to a minimum, or these ridge openings can be opened in the winter to prevent stuffiness while keeping most of the heat in the tent. All of these features combined make for an extremely comfortable wall tent. Since your tent is so comfortable it will be more desirable to go on longer camping trips.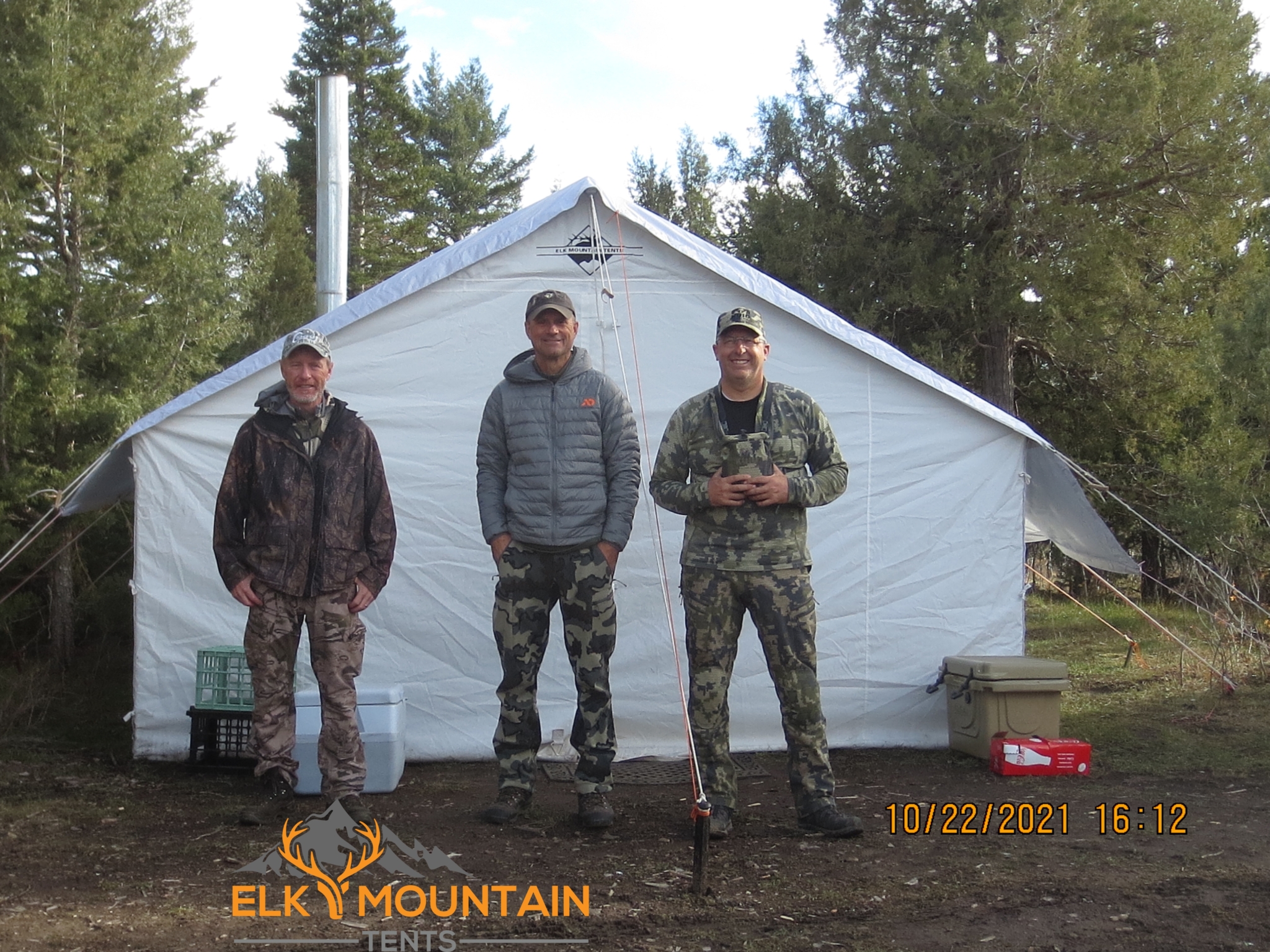 The design of a canvas wall tent makes them extremely versatile. A wall tent can be used for so much more than just a tent to take camping. It can be used for large group gatherings like reunions, wedding receptions, and graduation parties. It can also be used for additional storage space or somewhere to do your hobbies. It can even be used as a fair booth. The possibilities of a wall tent are endless. Now that the many advantages of a canvas wall tent have been outlined, let's look at some of the best canvas tents on the market right now.
The Elk Mountain Wall Tent is one of the best canvas wall tents on the market. The material of this tent is a breathable polyester canvas which makes it tougher and easier to care for (compared to traditional cotton canvas). Traditional cotton canvas must be completely dry before it can be folded up and stored. If it is not, it is prone to mold and mildew. But this tent is resistant to mold and mildew. Not only that, it is also waterproof and requires no treatments to keep it waterproof. This again is due to the unique polyester fabric. The best part is that, despite being tougher than cotton canvas, it is lightweight. The 13X16 model only weighs 60 pounds. This makes it possible for this tent to be set up by just one person. This tent also comes in three different sizes: 13X13, 13X16, and 13X20. This is one of the more affordable canvas tents on the market with prices ranging from $845 to $1095 (depending on the size).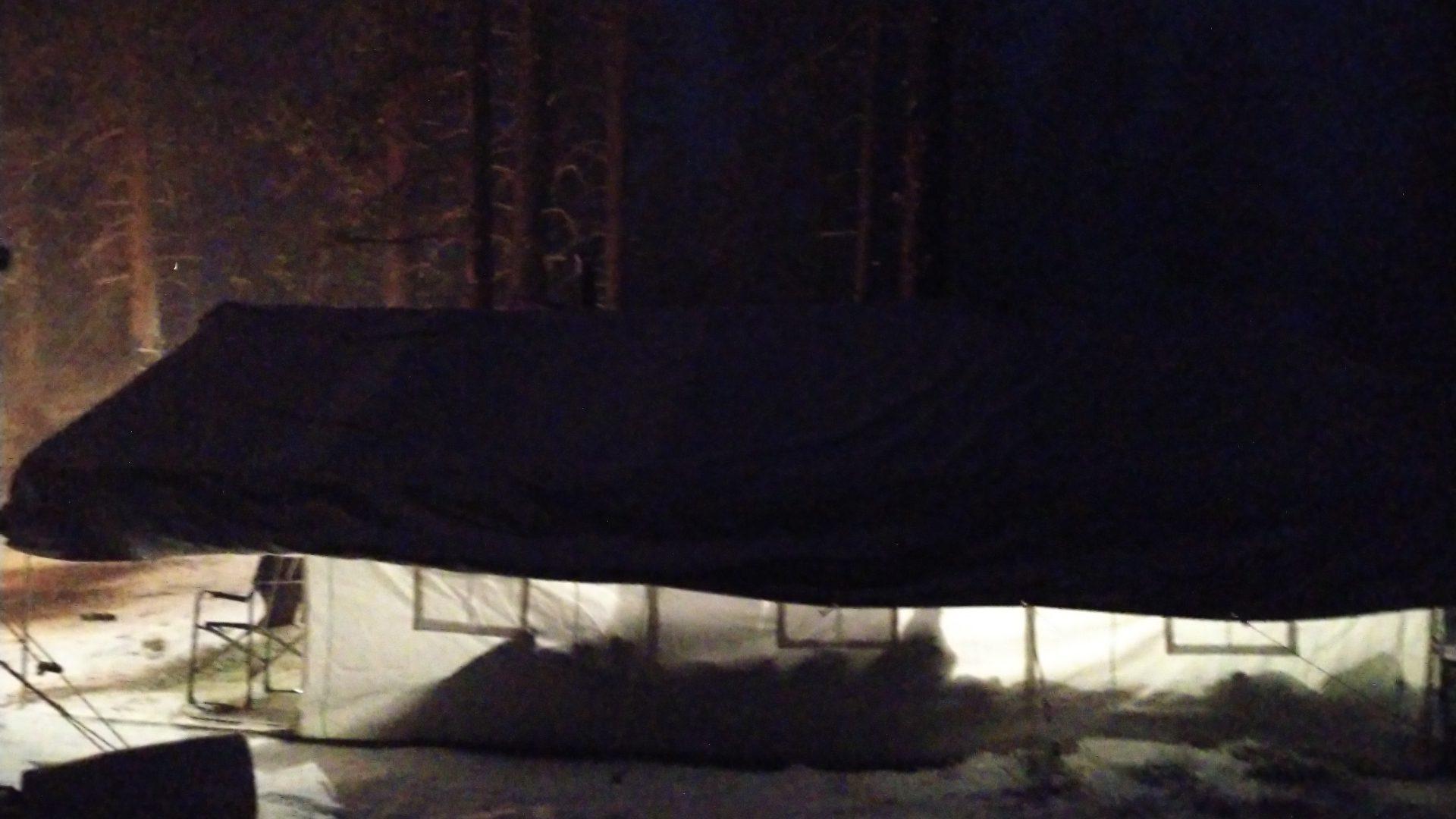 There are so many different kinds of tents that are on the market today, but it is clear why canvas wall tents are still incredibly popular. Despite the weight and cost of one of these tents, people enjoy the space they provide and the protection they give from the elements. With one of these tents, you can comfortably enjoy your time in the wilderness.
Sources: