Why You Want a Wall Tent When You Go Hunting 
For thousands of years, hunting has been a favorite pastime and necessary means of acquiring food for the whole family to feast on. It's an old ritual that has stood the test of time and become a beloved American tradition. Nowadays, hunters get together with friends and family to spend some quality time in the woods or wherever the game takes them. There's nothing like coming back to camp with a fresh kill, ready to be prepared and eaten by a hungry family, knowing that some part of it will make a great trophy for your wall back home.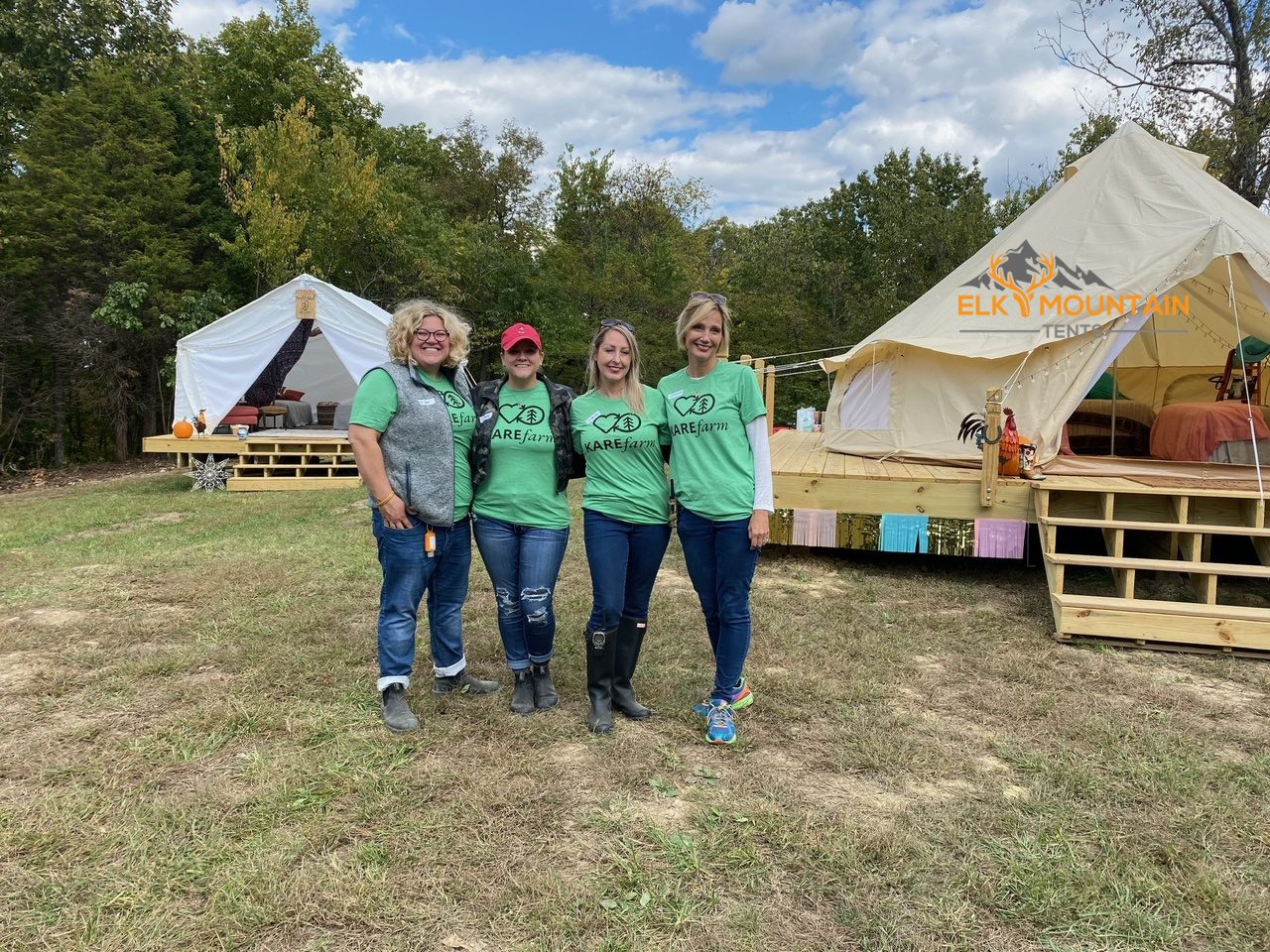 The Right Gear
To ensure that the experience is an enjoyable one that you'll remember for years to come, it's important to pick the right gear before you embark on your journey into the rugged wilderness. A good hunting tent is an essential piece of any avid hunter's gear arsenal and should be carefully considered. Having the right shelter to sleep in at night can make or break a hunting trip in terms of comfort and efficiency. The first step is to assess your needs and what qualities you simply must have in your hunting tent. This helpful information will give you a better idea of what type of tent will suit your needs best.  
Wall Tents
While some normal tents perform very well in certain seasons, wall tents blow them out of the water because they are designed to withstand all four seasons. These days it might be harder than ever to choose a tent, simply because there are so many great options out there, from floorless tents to lightweight bevy shelters to canvas wall tents. Everyone has different preferences and hunting styles and each tent comes with their own pros and cons. They are most definitely specialized affairs. You'll want to pick the right tent because the last thing you want is your hunt to be cut short due to a failing shelter!  
Canvas Tents for Hunting
For hunting especially, you will want to get yourself a nice canvas wall tent. Why are these the best tents for hunting trips, you ask? There are several factors that go into what makes a wall tent superior to other the outdoor shelters available. One of the biggest differences you will notice between a wall tent and a normal tent is the space. Wall tents have ample vertical space so that you can stand up and move around freely without feeling cramped. You can invite others to stay in the tent with you and enjoy a family get-together. There is even enough space to store your hunting gear or set up a food preparation area. A true wall tent will have room enough for the stove and sleeping cots. With a wall tent, gone are the days of getting a face-full of dewy condensation on the tent's canvas when you roll around in your sleeping bag. These things are roomy! 
Keeping Warm
Wall tents do an excellent job of trapping heat and keeping you warm throughout the night. You don't have to rely solely on your sleeping bag and multi-layered clothes to keep you cozy. With a wall tent, you can usually add a wood stove to your set up easily and direct the smoke pipe out of a specialized opening in the tent wall. Having the wood stove burning low throughout the night is the perfect way to stay nice and toasty while you sleep. If done right, you can even boil water and cook delicious camp food from the comfort of your wall tent. If your clothes become wet throughout the day, you can hang them up near the woodstove and they will be nice and dry in the morning.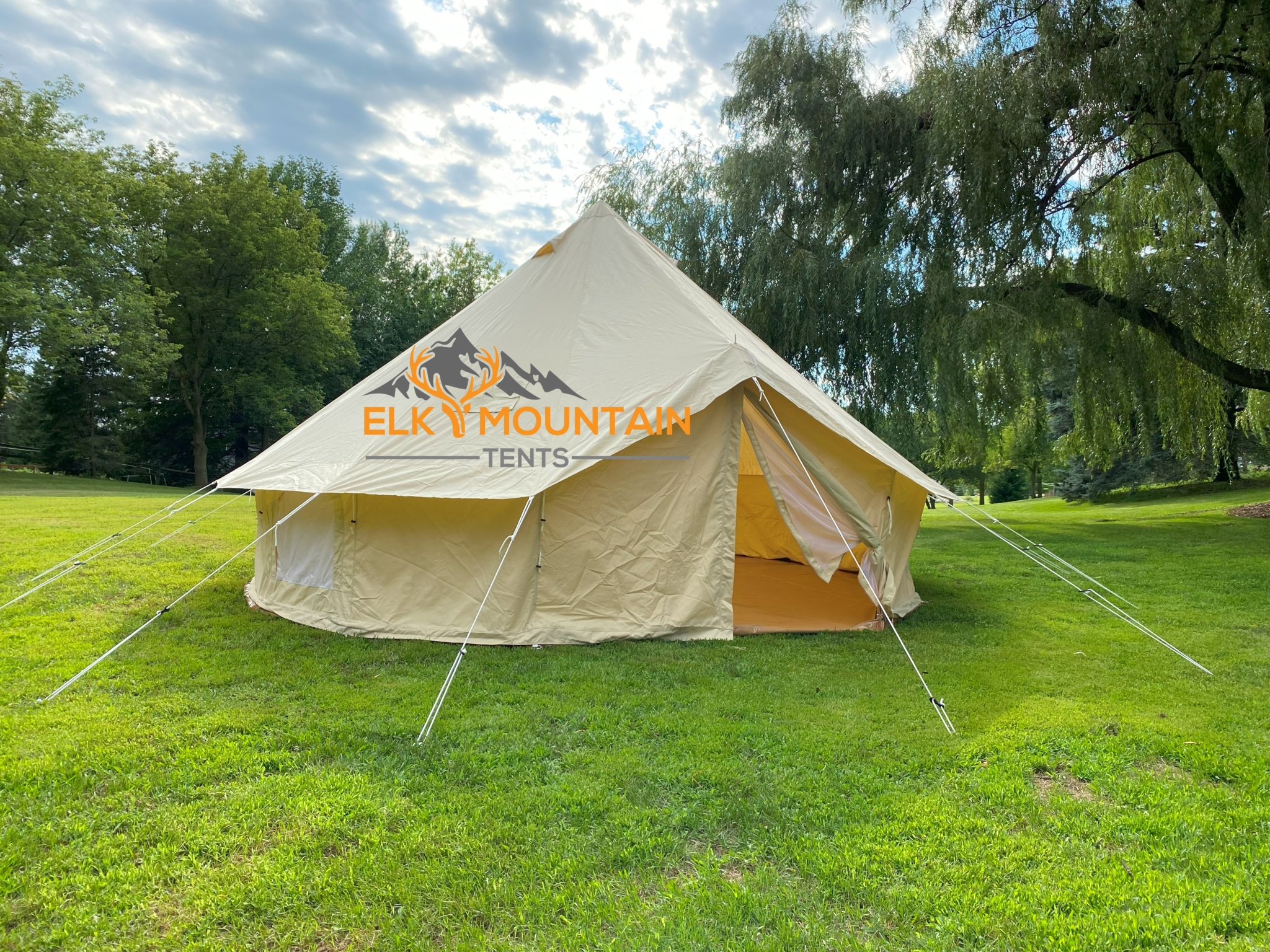 Canvas Tent Durability
Durability is an absolute necessity when choosing a tent, and wall tents deliver! They stand firm after repeated use and harsh weather conditions like nobody's business. A normal tent is great for camping and light usage each year, but they aren't made of strong canvas material and could easily rip or tear. Wall tents don't have this problem, as they are built to last. A common problem among many wall tents is its cotton canvas fabric that is susceptible to rotting due to excessive moisture. Make sure the wall tent you buy is made from polyester material so this doesn't happen! There are several spots on a wall tent where you can secure the bindings even further to give you peace of mind in case a storm blows through. The shape of the roof allows for proper runoff and won't be weighed down by packed snow.  
The Weight
As heavy-duty as wall tents are, they really don't weigh that much. If you pack up your tent and its other parts into a convenient stuff sack and secure it on your truck or ATV, you can easily transport it into camp with you. Wall tents are also incredibly easy to set up and take down.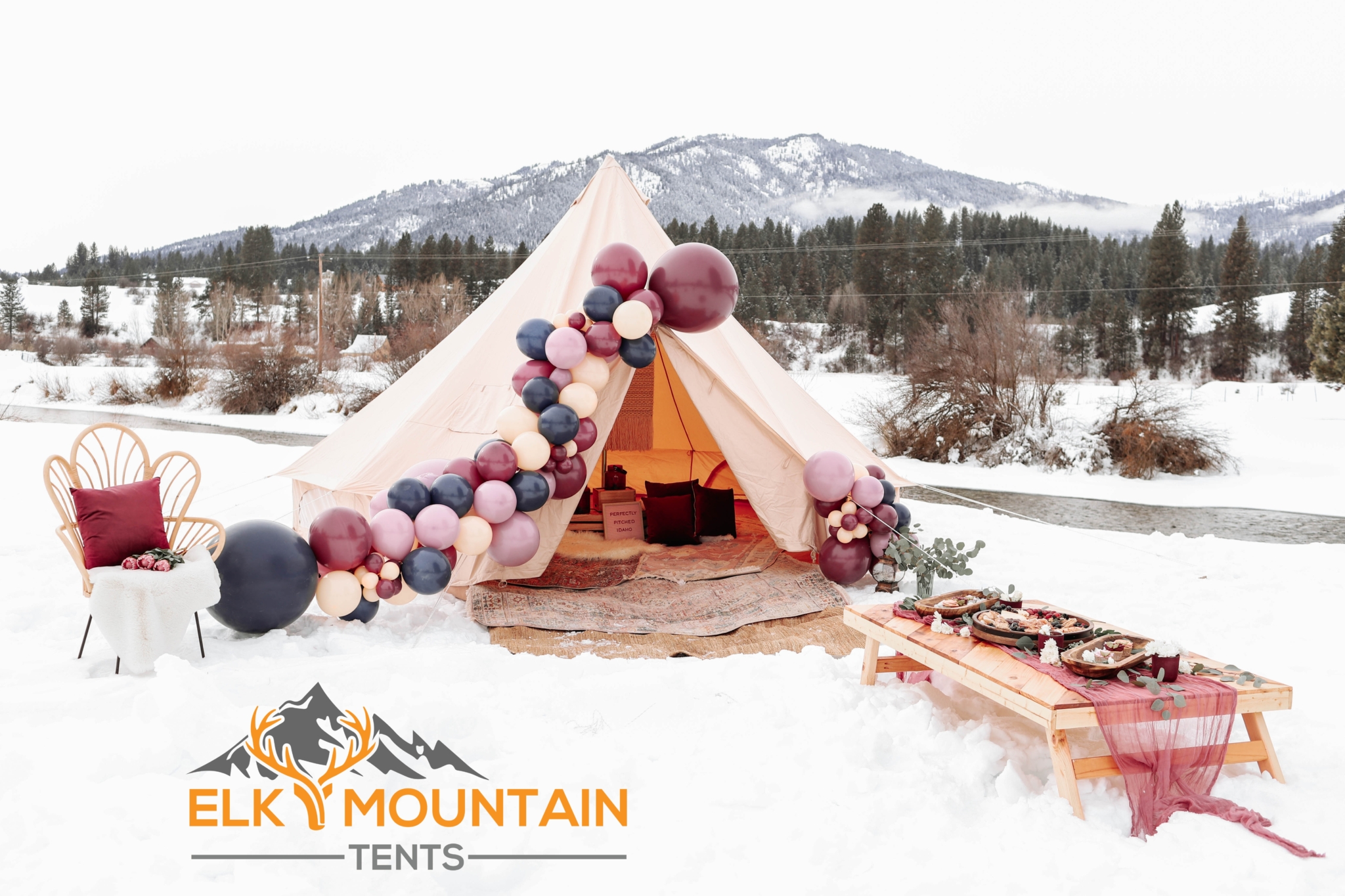 The Right Choice
Wall tents were truly built with all these things in mind so that outdoor enthusiasts, hunters, and families alike can get the most out of their time spent in the backcountry. When you venture out into the wilderness, it's nice to return to camp, get warm, have a hot meal, and just enjoy your time in the great outdoors. Wall tents are 100% the way to go because of their longevity, durability, and high comfort level. Investing in a wall tent will be the best purchase you've ever made. 
At Elk Mountain Tents, we take pride in the canvas tents we have designed to perfection. We wanted to do it right, so we worked hard to include everything you could ever want in a hunting tent and more! Elk Mountain Tents are built to last, made of durable and breathable polyester canvas, are easily assembled, and arrive about a week after you purchase one. They are the most affordable wall tents on the market, and you are certainly getting what you pay for. Planning your next hunting trip? We've got you covered. Call us or send us an email today if you have any further questions and be sure to check out the awesome tents on our website to learn more. 
Sources: