What You Need to Know Before Buying a Sleeping Bag
Comfort is a crucial part of any enjoyable camping trip, and there are a lot of variables to consider when trying to make your outdoor adventure as comfortable as possible, especially during the night. Getting a tent and sleeping pad that are well-insulated and durable is a big part of that, but arguably the most important thing you need to sleep comfortably at night is a high-quality sleeping bag. If you are wondering what the best sleeping bag for you to purchase would be, take a look at this guide and you should know just what to look for.
The most important task of a sleeping bag is to keep you warm at night. To figure out how well your sleeping bag will keep you warm, you need to look at the temperature rating. The temperature rating is typically given as a number in degrees Fahrenheit. This number represents the lowest temperature that the sleeping bag is recommended for (a sleeping bag rated at 20 degrees will be comfortable at temperatures of 20 degrees or higher, etc.). It is recommended that you purchase a sleeping bag rated slightly lower than whatever the expected low is, and if you get too hot you can always unzip the bag to let a bit of cool air in if necessary. The rating you look for should be reflective of whatever time of year you plan on camping. If you only camp during the summer, you should be quite comfortable with a bag rated at 30 degrees or higher. If you are a winter camper, it might be a good idea to invest in a sleeping bag rated at 0 degrees or lower. If you are looking for something versatile that you can use throughout the year, a bag rated at about 15-30 degrees should suffice. Keep in mind that these ratings are all based on the average camper, so if you tend to sleep warmer or colder than most people be sure to keep that in mind. Other factors on how warm you will be at night can include wind, humidity, the clothes you wear, and the sleeping pad you use.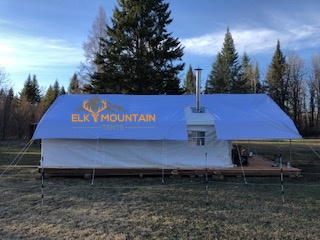 Though it isn't always possible, some stores do allow you to try out a sleeping bag before you purchase it. This is recommended if you do have the opportunity. Then you can figure out for yourself if a particular design is roomy enough for you to move around, if it's ventilated enough for your liking, etc. There are three main types of sleeping bags: Rectangular, Mummy, and Semi-rectangular.
Types of Sleeping Bags
---
Rectangular sleeping bags are the most common bags you will find. These are great for anyone who wants to have some wiggle room inside of their bag. You should have plenty of room inside for moving your arms and legs around. Some rectangular bags can even unzip completely, allowing you to use it as a comforter, which is a nice thing to have on particularly warm nights.
"Mummy" sleeping bags get their name from pharaoh sarcophagi in ancient Egypt. Like those ancient burial caskets, they have a wider top and a slimmer bottom, allowing you to wrap up tight and cozy inside. These are great sleeping bags for those who tend to sleep colder, as your body heat will be able to keep you much warmer inside. These tents also cut down on size and weight, so they may be a good option if you have to hike for a while to reach your camping spot.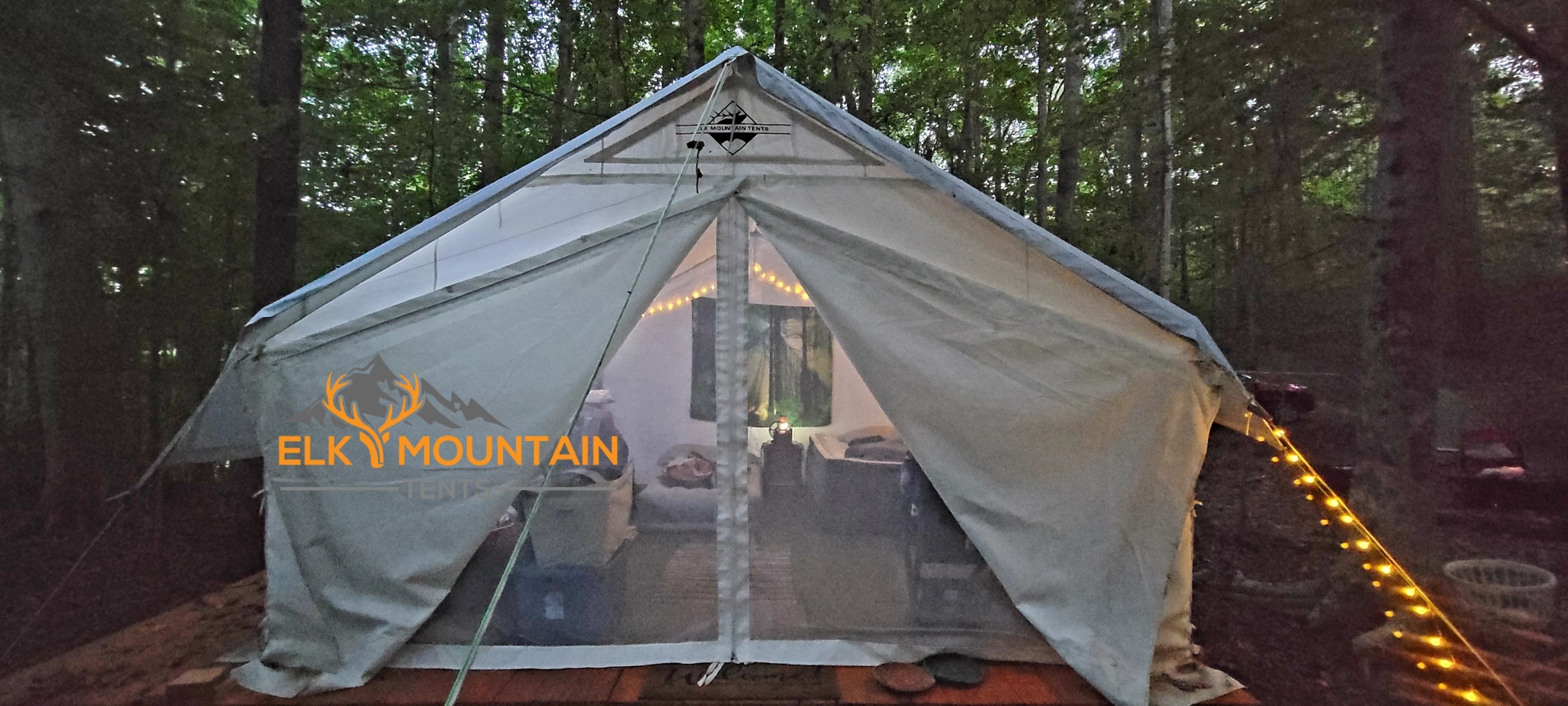 Semi-rectangular (sometimes referred to as "barrel" or "modified mummy" sleeping bags are a compromise between mummy and rectangular bags. They do take on different shapes to cut down on weight while increasing warmth, but they also try to offer enough room to comfortably move around if so desired. If you can't decide if warmth or space is more important to you, this might be a good option to go with.
If you are planning on taking your sleeping bag backpacking, you want to find something compact that packs down small. It should also be much lighter than your average sleeping bag since you will be carrying a lot of things with you when backpacking. Mummy or semi-rectangular designs are usually good to have when you are backpacking, especially if you are a minimalist and want to save as much space and weight as possible.
There are a few other types of sleeping bags you can purchase. One of these is the double sleeping bag, which is essentially just a wider version of a typical rectangular sleeping bag. This can be a great option for a couple to use and should offer you a bit more space in the tent to store things. Some regular-sized rectangular sleeping bags can also zip together to achieve the same effect (though they would need to be the same brand and model). There are also kid-sized sleeping bags available from many brands. These are usually just, cheaper, smaller, and shorter versions of regular sleeping bags. These can be nice to have if you are trying to save room in your tent wherever possible.
Something else to consider when shopping for a sleeping bag is how you would like it to be insulated, whether you would like it with synthetic fill or down fill. Each type of insulation has its advantages.
Down insulated sleeping bags are usually more lightweight and durable (they should last you for years without losing the ability to keep you warm), they can compress down small and compact (making them much easier to pack) and they will keep you warmer in cold, dry conditions. They are also usually treated to be water-resistant, so they are great to have if the weather is damp. Down insulation is great to have if you plan on going backpacking.
Advantages to sleeping bags with synthetic insulation are that they are usually much less expensive, they will keep providing insulation when damp, they dry much more quickly, and they are non-allergenic.
Another feature you may want to look for is a sleeping bag shell. These durable outer covers help your bag last a lot longer by providing water resistance for the inner shell's insulation, using a durable water repellent (DWR) finish. The inside of the bag is made of soft, comfortable, warm textured material.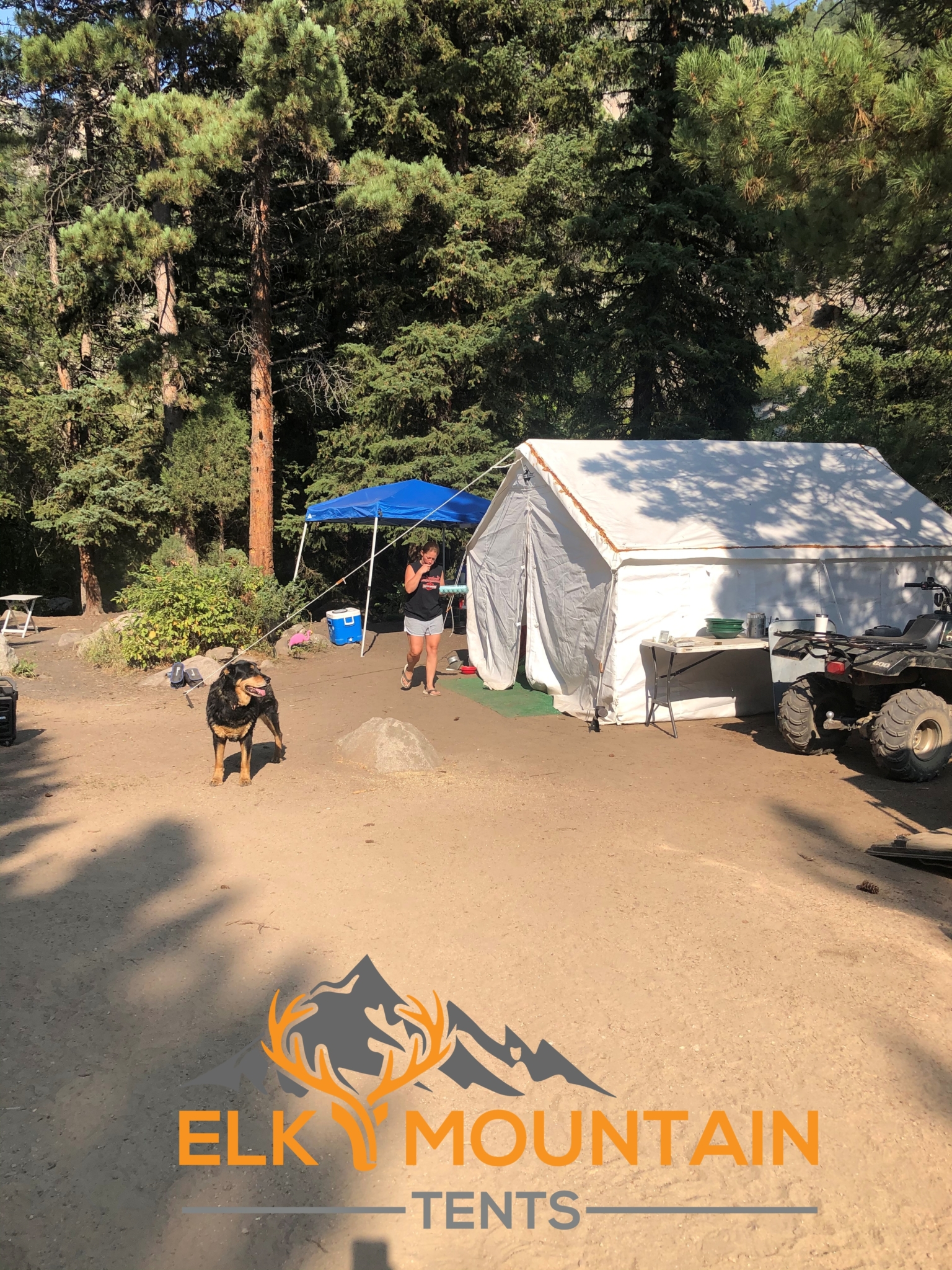 A zippered stash pocket is a nice, convenient feature to have with you in your sleeping bag. You can keep your phone, watch, or other small items inside to prevent them from getting lost or (especially in the case of your phone) wet or cold. If you are worried about losing smaller things when you go to sleep, look for a sleeping bag option with a pocket!
Sleeping bag hoods are a feature you can find on many sleeping bags with lower temperature ratings. These hoods can provide a bit of extra warmth during the colder nights of the year.
Some sleeping bags come with multiple zipper sliders, which is a nice feature to make it easier to allow ventilation in your sleeping bag. Zipper snagging can be a frustrating thing to deal with on most sleeping bags, but you'll find that some include a guard along the length of the zipper or even a covered zipper, preventing this from occurring.
There are plenty of sleeping bag accessories out there to help enhance your camping experience. A stuff sack is a nice commodity to have, particularly if you are trying to save space wherever possible. Stuff sacks are designed to make your packed sleeping bag take up as little space as possible, which can be very nice when you are trying to fit everything in your vehicle or when you need to hike to your camping spot.
The one problem with a stuff sack is that it can cause some wear to the sleeping bag's insulation, so for long-term storage, you may be better off relying on storage sack (usually made of mesh or cotton). This allows your sleeping bag to be packed up and out of the way but won't damage the insulation.
A sleeping bag liner is a nice thing to have if you want to sleep better on your trip. These are remarkably soft, and they can help you stay warmer during the night (especially great if you tend to sleep cold), and they can help your sleeping bag stay clean as well. If you start to get hot in your sleeping bag, you can even just use the liner as a soft, thin layer to keep comfortable.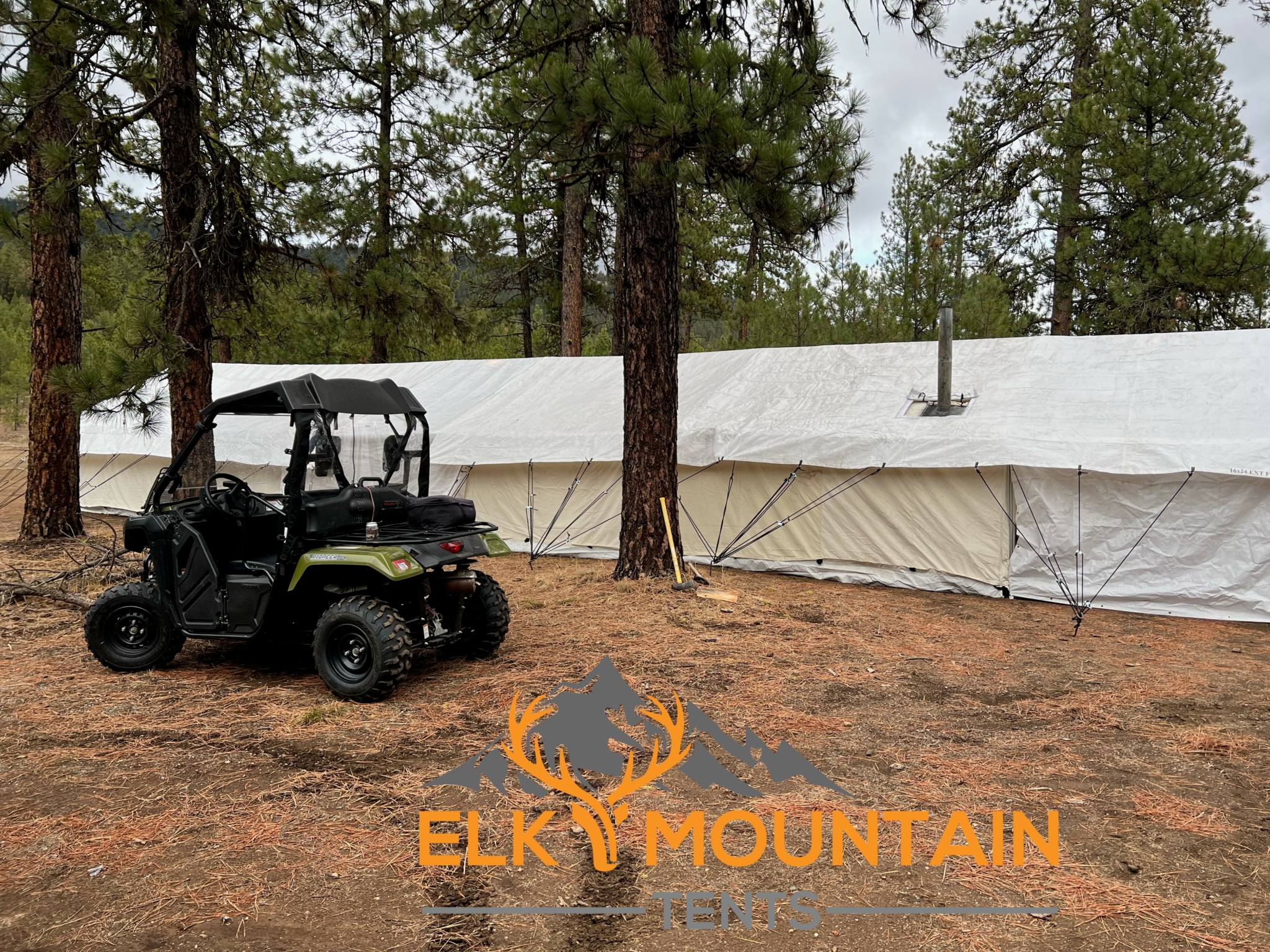 Now that you are informed, you are ready to purchase a sleeping bag that will suit your needs. Figure out if a rectangular, semi-rectangular, or mummy design sounds best to you, and figure out what temperature rating you need to keep warm during those cold nights. Consider what accessories and other features you may want and look for a sleeping bag that will best accommodate you. Now you can confidently look at different sleeping bags and know which one is right for you and which one will help you to have a much more enjoyable experience camping in the great outdoors!
Sources: