Best Tents of 2020
Every year, there are innovations in technology and in many different products. This is just as true with tents as it is with smartphones, computers, and TVs. Tent companies are always looking for new ways to make tents better, lighter, or more durable. Here you will find a list of some of the best tents on the market in the year 2020. Whether you are looking for an inexpensive tent to camp in casually a couple of times during the year or a heavy-duty tent built to last you a lifetime, you are sure to find some high-quality options on the market.
Let's start by looking into backpacking tents. Backpacking is a trend that seems to grow in popularity each year, and as a result, backpacking tents get better each year. The ideal backpacking tent should be ultralight (preferably less than 4-5 lbs.) and should be easy to set up and take down.
Backpacking Tents
---
One popular option for backpacking tents is the Big Agnes Copper Spur HV UL2. This two-person tent only weighs 3 lbs. 1 oz., has 29 sq. ft. of floor space, and can be purchased for around $450. The 2020 version of this tent has some great updates to it, including vestibule awnings that can be held open with trekking poles and a newly designed storage area. For how thin the material is, the tent holds up remarkably well in rough weather. If the Copper Spur appeals to you but you are looking for something a little bit larger, there is also a 3 lbs. 14 oz. version of the tent that has 41 sq. ft. of floor space.
Another backpacking tent from Big Agnes is the Tiger Wall UL2, which is very similar to the Copper Spur, but it is trimmed down wherever possible. Available for $400, this tent weighs 2 lbs. 8 oz. and has 28 sq. ft. of floor space. It has many of the convenient features that the Copper Spur has, such as the vestibule, but is built with a semi-freestanding design which helps decrease its weight. Its freestanding quality makes it easy to set up, but it also makes it a lot weaker against rough weather.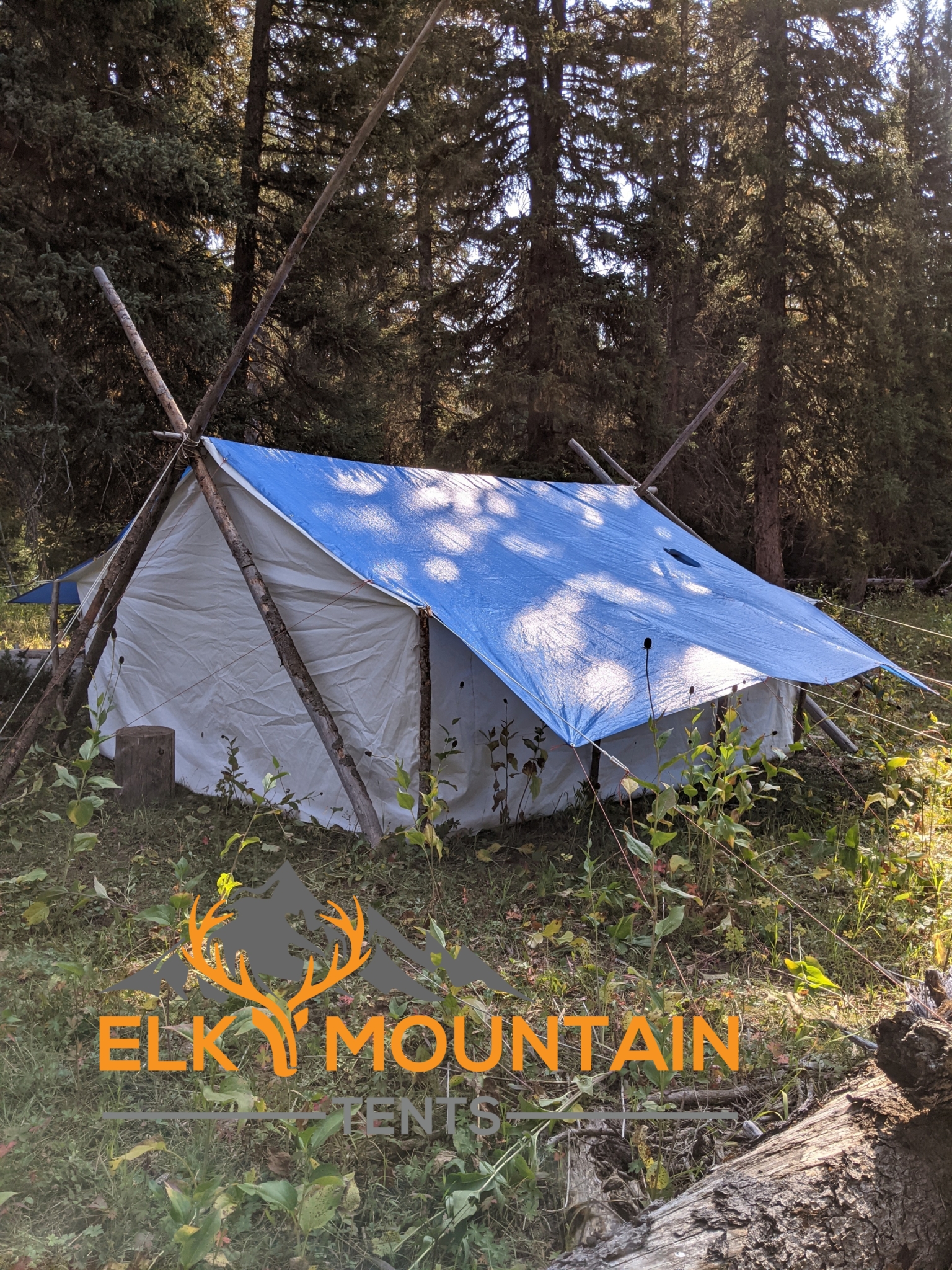 If the main thing you are looking for in a backpacking tent is minimal weight, the Zpacks Duplex might be the way for you to go. It has a floor area of 28 sq. ft. and it weighs in at less than 1 lb. 4 oz. For how light it is, it is also quite capable of handling rough weather, with a bathtub style floor and use of Dyneema fabric, which is a material usually used in boat sails that is popular for how strong it is compared to how much it weighs. While the tent stays incredibly dry even during the winter, the main drawback to the thin material is that it can be a little drafty. It may be worth it to get a tent that is this light and easy to carry. This tent can be purchased for $599.
If you are in the market for a cheaper backpacking option, check out the REI Co-Op Half-Dome 2 Plus only costs $229 and has a generous 35.8 sq. ft. of floor space. For its price, the Half-Dome is quite versatile, high-quality, and spacious. The big drawback of this tent is its weight, which is 5 lbs. 5 oz., a little heavier than the ideal backpacking tent. If you are willing to sacrifice the lightweight for a low price though, this is the best option to go with.
Large Tents
---
There are plenty of excellent new options for those wanting a large tent for group camping as well. Tent companies are always looking for ways to make these tents more comfortable and luxurious, and in 2020 there are some truly awesome tent designs out there.
One excellent option for a group of 5 is the Vango Utopia Air TC 500. It has a tunnel design that allows for a lot of living space and it is made of high-quality material. It is also quite easy to set up for its size, with three inflatable poles. This tent is an excellent option for weekend trips as well as longer adventures. It has a room divider, which can be a great thing to have when camping with a large group. It also puts in all possible effort to keep you comfortable inside, even during heavy winds and rough weather.
The Coleman Blackout 4 Festival Dome Tent is one of the best 3-season tents available right now, and it can easily accommodate a group of 4 people. What makes this tent so unique is its use of blackout technology on the interior, which can keep light from waking you up on a summer morning as well as keep cool during the day and warm up during the night. It is one of the most popular car-camping tents on the market right now.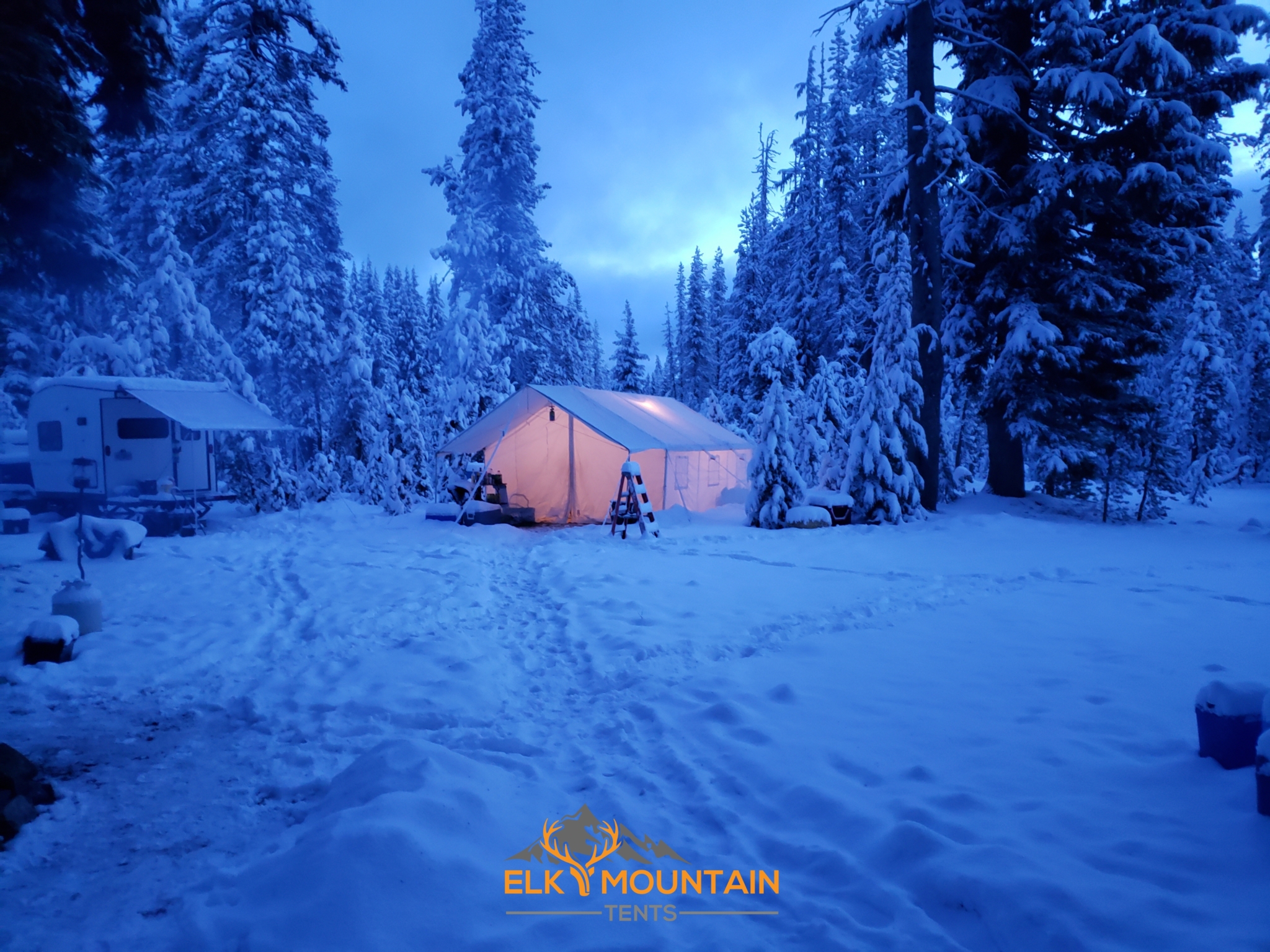 Though it is quite expensive at $2500, the Nordisk Alfheim 19.6 is one of the best tents you can find if you are taking 8-10 people camping. It takes on the appearance of a tipi, which makes it unique from many other tents that you will see around you today. There is plenty of room and it is designed in such a way that you can have a stove or campfire in the middle to keep the whole group warm at night, and there is a chimney opening at the top to allow ventilation. It includes a zipped-in floor to help you retain heat and internal cabins that can sleep several people.
The Outwell Montana 6 Family Tent is one of the most luxurious options available for groups of 6 people to take on a trip. It is one of the cheapest options on the market as far as family-sized tents go, so it is worth looking into for that reason alone. It also provides plenty of room for every member of the group, as well as a room divider. There is so much versatility with this option as well since you can make the roof stronger and thicker in extreme weather and you can attach a porch extension to it. You can unzip even more room when you pull out the side porch, which can be a nice way to spread out if the weather is nice enough.
The Coleman Long's Peak Fast Pitch 6-person dome tent is also a fantastic and inexpensive group option, available for just $120. For how little it costs, it is versatile and durable enough to be considered a 3-season tent. The tent is 6 ft. tall at the center, offering plenty of vertical space as well as 100 sq. ft. of floor space, which is plenty of room for 2 queen-sized air mattresses or 6 sleeping pads. The tent comes with a rainfly as well as reinforced floor seams to make sure it stays dry during rainy weather.
There are a lot of excellent 4-season tent options out there, especially with the technology available today. One of the best is the North Face Bastion 4. The nylon material the fly and canopy are made from is coated with polyurethane, allowing for ultimate protection against the elements. The fly also won't crack in cold weather down to -60 degrees Fahrenheit. There is 61.5 sq. ft. of floor space to spread out on and a peak height of 54.5 inches. The North Face's Bastion Footprint is compatible with this tent and it can even further protect the ten from bad weather. If you are looking for a new tent that can keep you safe from everything nature throws at you, this one is the way to go.
Car Tents
---
There are plenty of excellent car camping options, and one of the greatest newer ones out there is the Tepui Ayer, which works as a 4-season tent. It has a mounting bracket that can be adapted to fit onto almost any vehicle. The two-person A-frame tent has 136 sq. ft. of floor space. The cotton material the canopy is made of is breathable and highly resistant against water. The polyester rainfly is treated with polyurethane as well. The frame is made of welded aluminum. You don't need to try to set up sleeping pads inside as the tent has a built-in foam mattress. The ladder telescopes, which adds more convenience in entering and exiting the tent. The space under your mattress makes for a conveniently shaded vestibule.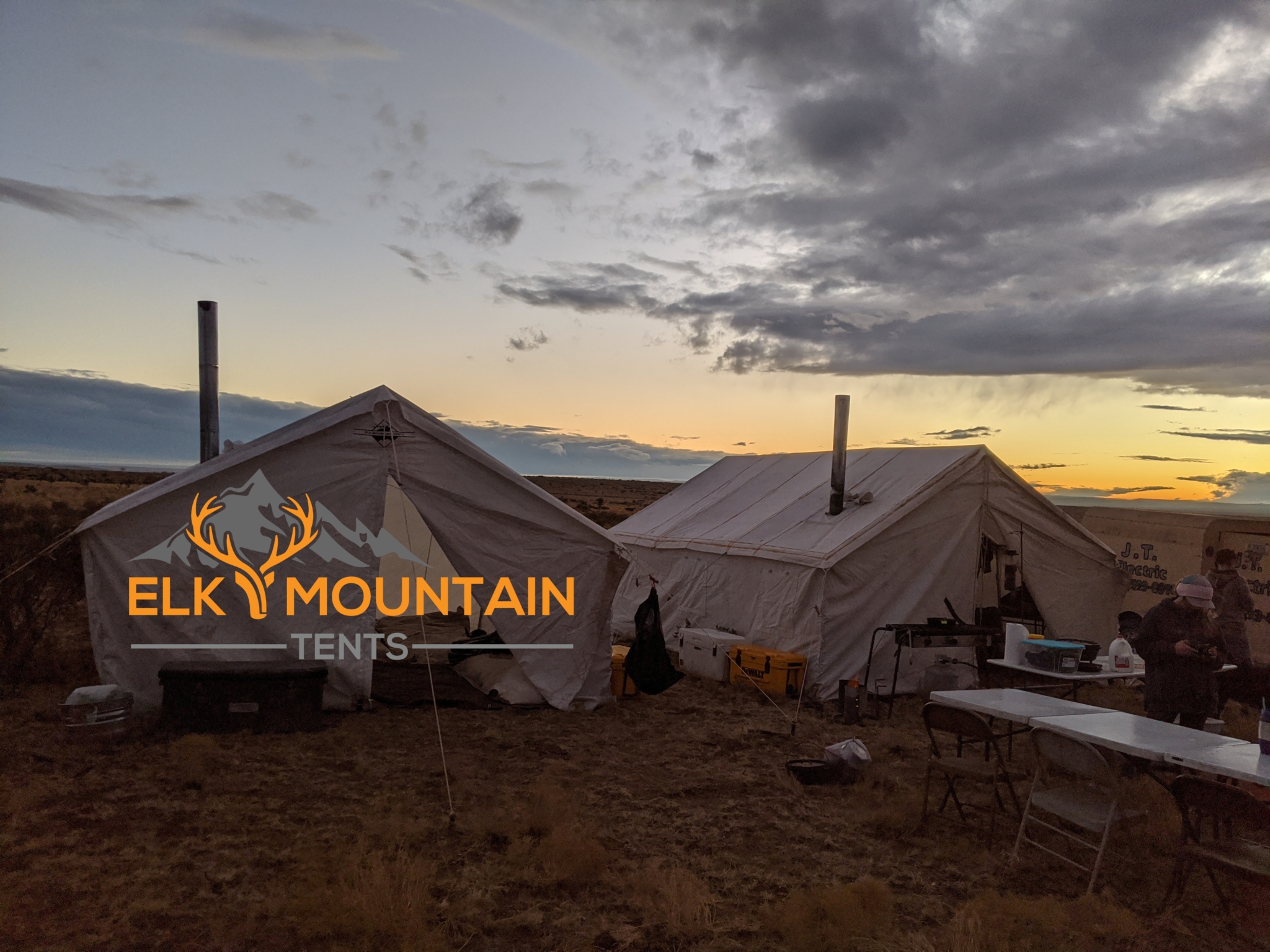 Tent designs are getting better and better each year, and in 2020 it is easy to find a high-quality tent to suit any needs you have. There are durable backpacking options, easy to setup family-sized tents, tents that can sit on top of your vehicle, and many tents built to withstand any season's weather. Browse the various new tents that are available this year, and maybe take a glance at the previous year's models to see what is newly on sale. Make 2020 the best year of camping you have ever had!
Canvas Tents
---
If you're looking for something a bit more sturdy, then go with a canvas tent. These are what we sell at Elk Mountain Tents. Ours are unique in that we use a 100% polyester canvas that is lighter, stronger, more water-resistant, and more UV-resistant than cotton canvas, all without any additional expensive treatments. Our tents are incapable of rotting or shrinking over time as well. We've streamlined the canvas tent manufacturing and selling process to have the lowest prices and with the most features as well.
Sources:
https://www.switchbacktravel.com/best-tents-backpacking
https://www.t3.com/us/features/the-best-tents-to-buy
https://www.tripsavvy.com/best-tents-to-buy-for-hiking-4080538