Best 2-Person Tents for 2021
New tent models and designs are being created all the time, and in 2021 you can find some amazing tents that weren't available before. If you are looking to buy a new 2-person tent this year, you are in luck! The latest innovations in tent technology offer the highest-quality, most durable two-person tents that have ever been on the market. These tents can be great for a simple campout, a minimalist hunting trip, or even a backpacking adventure. Each of these tents also makes a concerted effort to be comfortable and roomy enough for two people to enjoy without feeling cramped. Take a look at some of these brand-new models and you just might find a new favorite.
The Big Agnes Copper Spur HV UL 2 is one of the most advanced and popular 2-person models. As an ultralight tent, the Big Agnes is great for backpacking, weighing in at just over 3 lbs. It offers plenty of space so that two people can sleep comfortably while keeping all their gear inside, and it is durable enough to use for backpacking (or bike-packing) in Spring or Fall as well as Summer. The tent's design makes it quite versatile, allowing you to remove the rainfly and let it stand on its own without stakes or guy lines. This is great if you are the kind of backpacker who wants to cut down on weight wherever possible. The ceiling is high enough for one to comfortably sit up in, making changing clothes and moving around a lot easier than it is for other backpacking tents. It also has 2 relatively large porches, offering some outdoor space as well. The organizer pocket inside has a hole in the bottom that you can conveniently feed a phone charger through, and the frame includes color-coded clips to make setup quick and easy. The Big Agnes Copper Spur can be purchased online for around $450.
A similar tent is the MSR Hubba Hubba NX. This is a spacious option that provides plenty of room for you, your partner, and your gear and weighs just under 4 lbs. For its weight and capacity, the tent is exceptionally roomy inside, helping ensure that you will get a great night of rest and won't necessarily have to cozy up right next to each other. The 2 large D-shaped doors each have a large porch, which is a nice feature that allows each person to have their own entrance and place to leave their shoes without needing to climb over each other's stuff. The tent offers plenty of ventilation thanks to a vent on both sides of the tent (in addition to the doors). It is also a freestanding tent, so you don't need to bring stakes and guy lines if you don't want to. The outer wall of the tent has excellent waterproofing, and it can even be removed to allow for stargazing on a nice summer night. The biggest weakness of the Hubba Hubba is that, like the Copper Spur, is only a 3-season tent, so it won't be a reliable option in the winter. Also, while still light, it is a bit heavier than many other 2-person options. However, the roomy interior arguably makes up for that. You can find this model online for less than $450.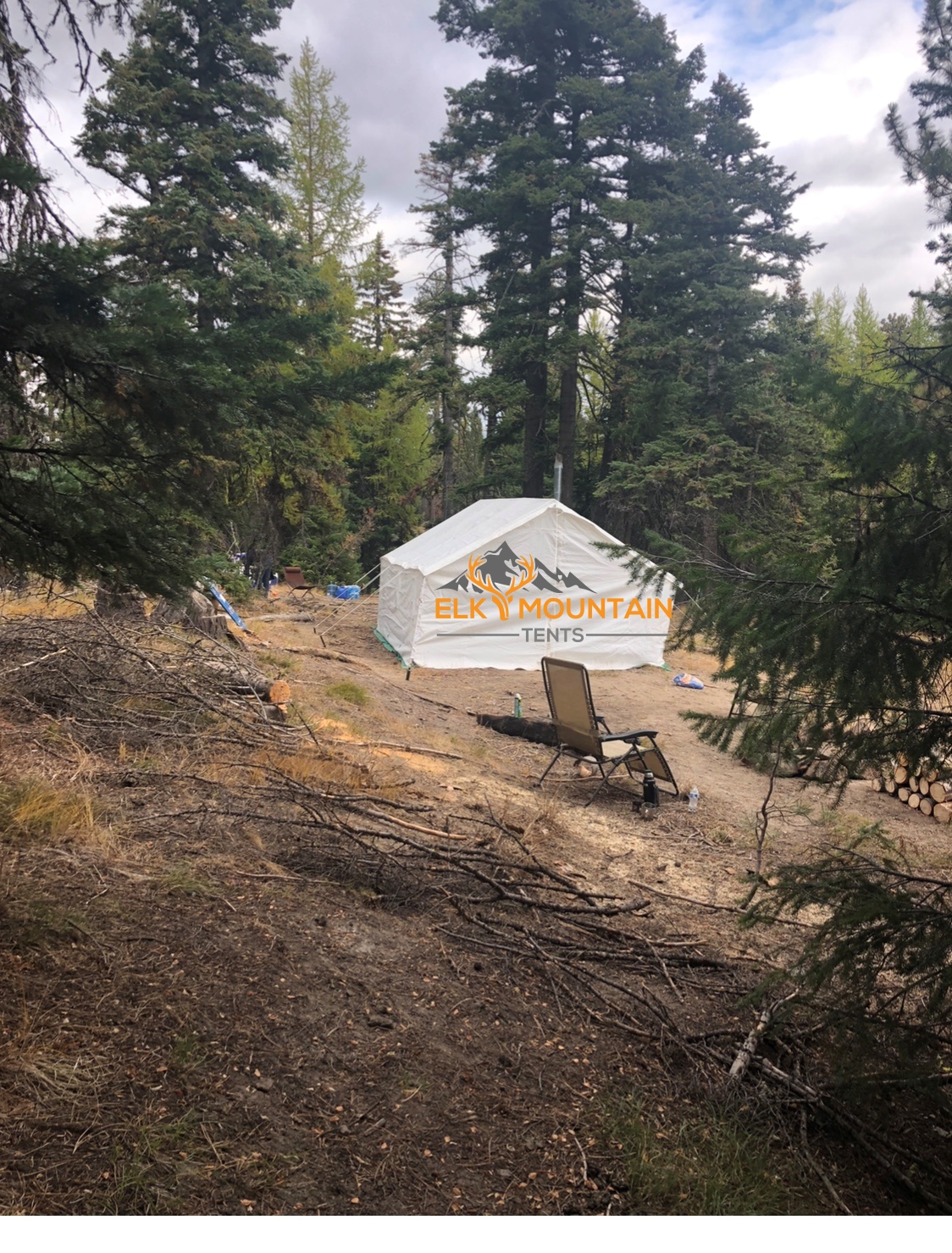 One of the best options for minimalist backpackers is the Nemo Hornet 2-Person Tent. It is less than 2.5 lbs. and packs down exceptionally small, making it perfect for anyone wanting to cut down on weight or anyone who would like a little bit more room in their backpack for other gear. This also makes it great for bike-packing if you want to have a different kind of outdoor adventure. While many tents sacrifice an extra door and headroom to reduce weight, the Hornet does manage to include a second door and includes extra attachment points to allow you to expand the ceiling, giving you more room to move around. There are two storage vestibules on the tent as well, so you can be sure that all your gear will be able to fit snugly inside. The flysheet is detachable from the rest of the tent (in case you want to cut down or distribute weight even more), and it is extremely lightweight, thanks to a cutout at the head of the tent. This, as well as the double doors, allows for excellent ventilation throughout, and the bathtub-style floor keeps water from being able to leak in from the bottom. This tent is available online for about $480.
The Marmot Thor 2-Person tent is an excellent option if you want something that will hold up during any season of the year. If you enjoy winter camping or hiking in unpredictable weather, this is the tent to go with. It is a bit on the heavier side, at 8 lbs. 6 oz., meaning it isn't the best for backpacking, but it also isn't the worst. The ripstop nylon fabric is extremely durable and reliable, so you can take comfort in knowing the tent can weather the storms while keeping you safe and cozy inside. The tent is also reinforced at the bottom to prevent water from leaking in. A nice bonus is the reflective tabs on the outside, which make it so that you can find your way back to your tent in the dark of night. The Marmot Thor can be purchased online for $700.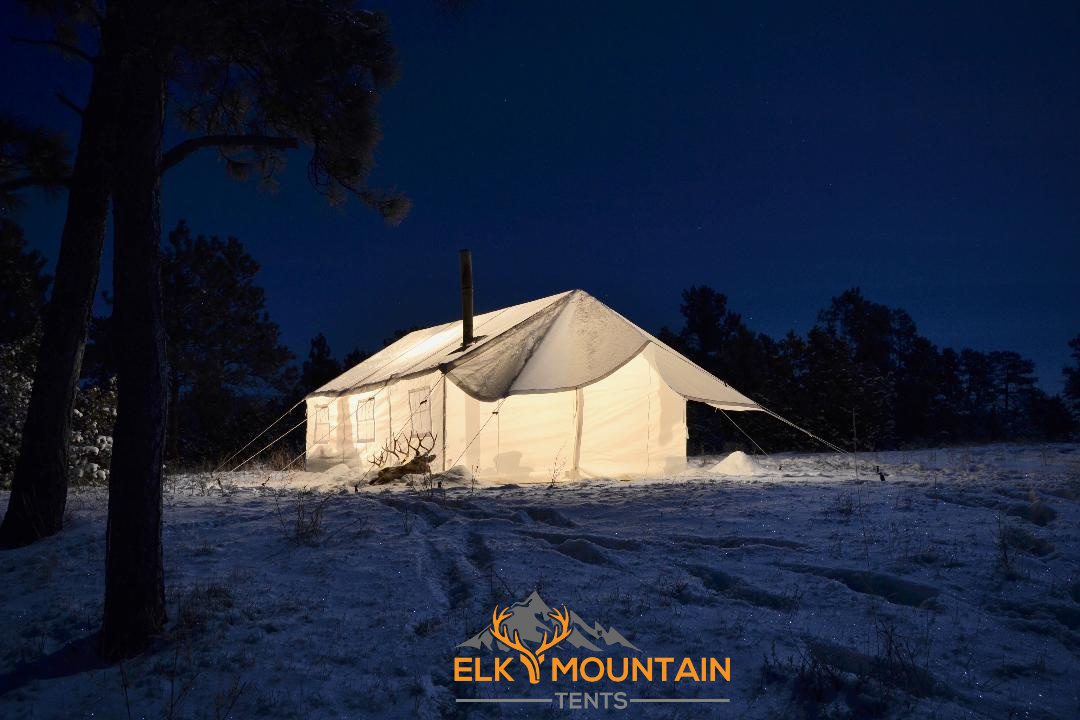 The Tepui Low-Pro is unique from the other 2-person options on this list in that it is a rooftop tent. Rooftop tents have become more and more popular over the years, so it stands to reason that they are some of the best tents you can get in 2021. These tents are very convenient, simply attaching to the roof of your car, and they are quite comfortable, especially if you don't like the idea of sleeping on the ground. It is versatile as well, offering a place to sleep even if you can't find a good campsite. Since it is raised off the ground, it is easier to avoid insects and you get an excellent view as well. The tent's design makes setup quick and easy as well. It includes a 2-inch-thick mattress on the inside and a ladder for you to climb up to the entrance. It is more expensive than other tents at around $1500, but it could be worth it if rooftop camping sounds like a good time for you.
If you aren't looking for a hardcore backpacking tent and you don't want to spend too much money, a great 2-person to consider is the REI Half-Dome 2 Plus.  At 5.31 lbs., it can be used for backpacking, but there are much lighter options around that will cause much less grief, so this is best used as a budget option for simpler outdoor excursions. Setup is made to be easy and convenient with color-coded poles, and it is much roomier than other 2-person tents, thanks to its floor area of 36 sq. ft. and near-vertical walls. The unique side opening doors can open wide enough for you and your gear to get in and out with ease. The biggest drawback to the tent is that it doesn't have many stakes or guy lines, so it might not hold up too well against heavy winds. However, for a price of just $230, you will rarely find a better bang for your buck.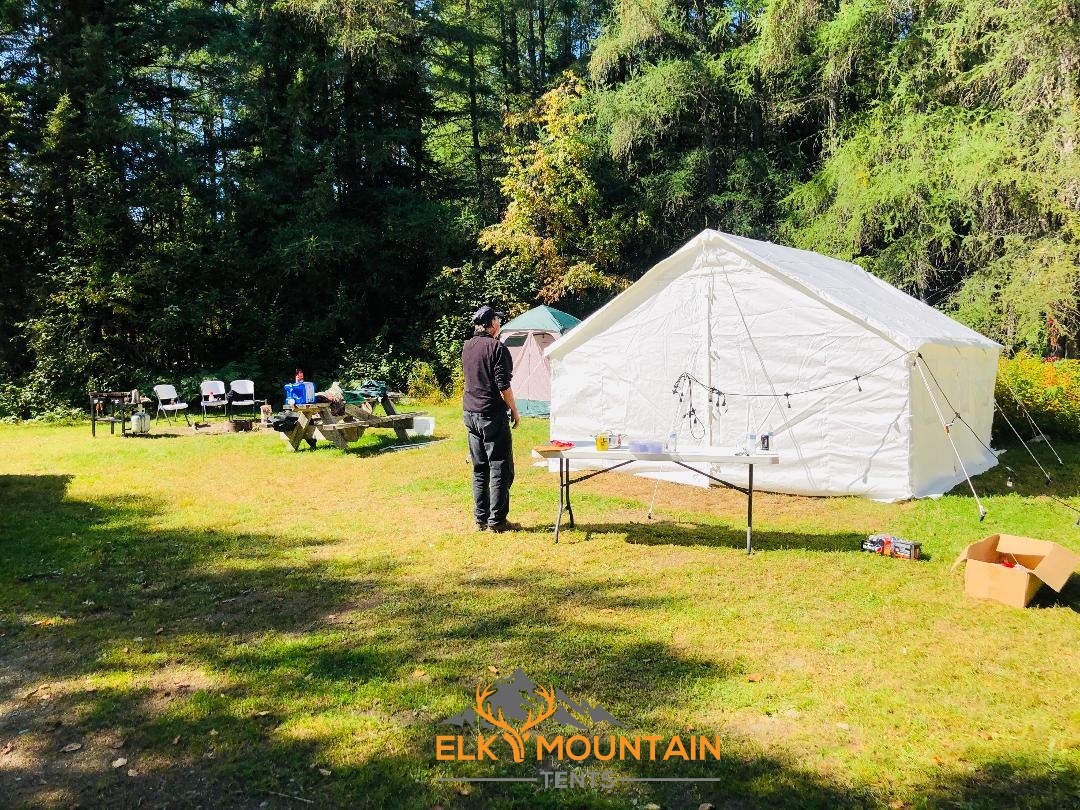 Another budget-friendly option is the Stansport McKinley Camping Dome Tent. With a floor area of 49 sq. ft., it is technically a 3-person, but it works best as a 2-person with plenty of extra room to store your gear and other items. The bathtub-style floor, sealed rainfly, and sturdy materials offer excellent waterproofing, ensuring that you can stay dry even if it begins raining unexpectedly during the night. Getting in and out is easy, offering two large doors, allowing each person to have their own side of the tent. The shock-corded poles make it easy to set up in just a few minutes, so this is a great buy if you hate the hassle that often comes with tent setup. It has a peak height of 4.5 ft., enough for even taller campers to sit up comfortably inside. The biggest downside is its weight, at 8 lbs. 9 oz., making it not a great option for backpacking. If you are just looking for something cheap for you and a partner to take into the great outdoors, however, this is one of the highest quality models you can find. You can usually find the Stansport McKinley online for just $70.
If 2021 is your year to buy a new 2-person tent, you should be excited to see how many great and diverse options there are. Whether you need an ultralight tent perfect for backpacking, a sturdy 4-season tent, or something inexpensive and simple for casual outings, there are plenty of amazing options out there for you! Happy camping, everyone, and make 2021 a great year to enjoy the great outdoors!
Sources:
https://www.tripsavvy.com/best-two-person-tents-4170077