Best Nylon Tents
There are so many excellent tents on the market, made from a variety of different materials. The 3 most commonly used tent fabrics are cotton, polyester, and nylon. Each of these has its advantages and disadvantages. Cotton is considered traditional and rustic, polyester has great resistance to water, ultraviolet rays, and incapable of rotting, and nylon is lightweight, making it easy to transport from place to place (while still maintaining reasonably high quality). Let's have a look at the unique advantages of nylon, as well as some of the best nylon tents that you can purchase.
Nylon is quite similar to polyester in that they are both man-made fabrics rather than being made from natural materials like cotton. Perhaps the biggest advantage that nylon has over polyester is its ratio of strength to weight. Not only does nylon make up many of the lightest tents on the market, but it also makes up some of the sturdiest as well (for its weight). It is quite stretchy, allowing any stress on the material to be distributed over a larger area, which is what gives it its strength. While tears can still occur, the flexibility of nylon makes it unlikely to happen very often. The one disadvantage of the fabric's stretchiness is that over time it can start to cause wrinkles, making it not as aesthetically pleasing as polyester.
Another great quality of nylon is that it is more resistant to abrasion than most other materials, like cotton. Many tents can start to wear out and become weaker at key points over time, especially in the floor, clips, and the ends of poles. You normally won't need to worry about this problem with nylon.
What are the Cons of a Nylon Tent?
---
There are a few cons to nylon, however. One of these is that it absorbs water. This will not only add to the weight of the tent but will also cause the material to expand. This leads to the tent sagging, and on a rainy or particularly humid night, it means you might need to step outside every once in a while, to tension the fly to keep this from occurring. This is one of the most significant advantages polyester has over nylon, as it manages to keep tension when wet. Some nylon tents include coatings to help keep this from happening, so keep an eye out for those if you think you might need to endure some moisture while you are camping.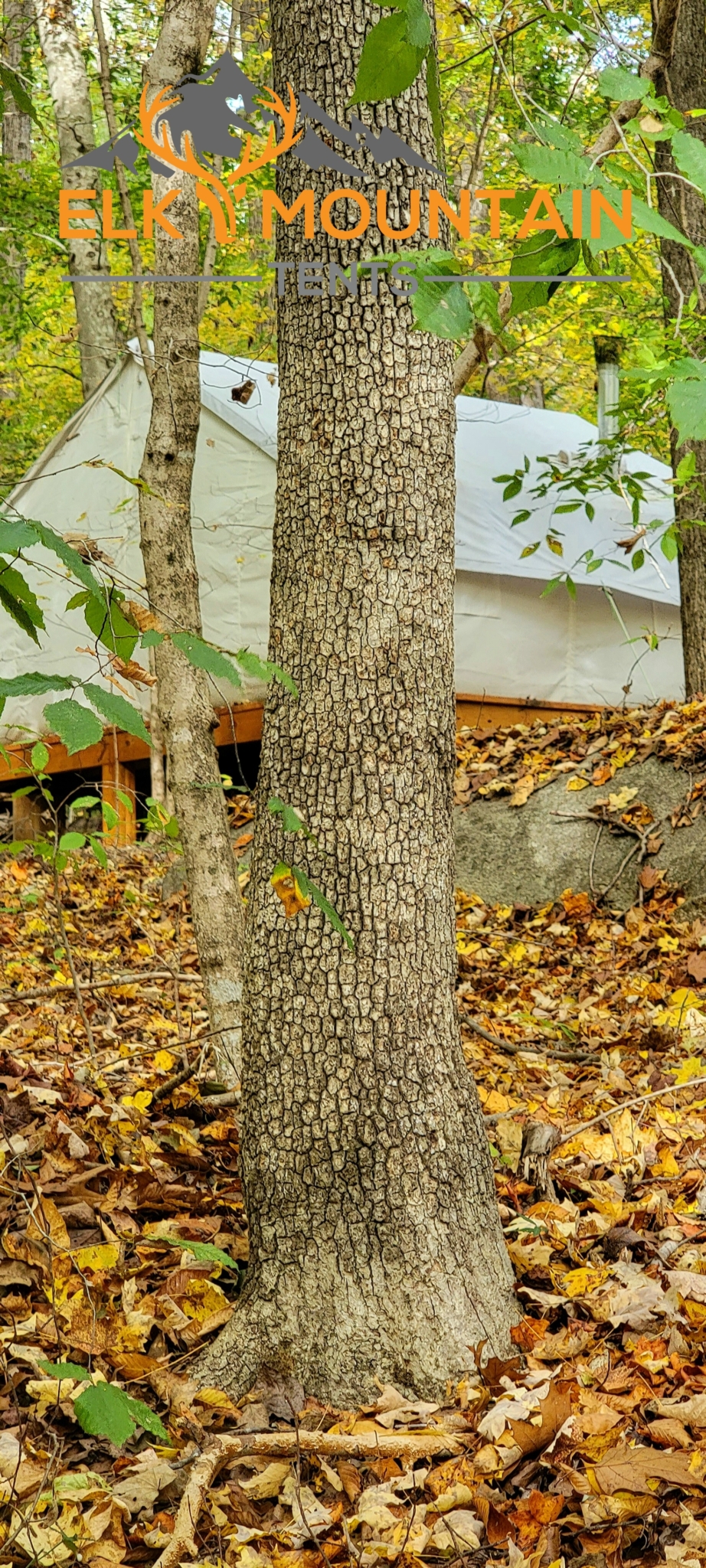 The biggest problem with nylon is that it is very susceptible to ultraviolet rays. This is the price that nylon pays for being thin and lightweight, as thicker fabrics can hold up much better against the sun. This could pose an issue for anyone who plans on camping at high altitudes where the UV index is higher. It can also seriously limit how long the tent will last you, especially if you go camping many times throughout the year. While there are coatings that can help lessen this issue, it will still be the most likely thing keeping you from using the tent for years to come.
Because it is so lightweight and strong, nylon is the ideal material for backpacking tents. Nylon backpacking tents are made to pack down small and light, allowing for easy and convenient transportation when you are trekking in the great outdoors.
The REI Co-Op Half Dome 2 Plus Tent is an excellent 2-person tent made of ripstop nylon. This 3-season tent is a high-quality option for casual campers who want something reliable during the warmer months of the year. What makes the tent stand out is its focus on performance rather than aesthetics. It includes mesh panels, a sturdy build, and vertical walls. The tent's design also capitalizes on storage and easy entrance, with 2 large doors and vestibules. The large doors are also complemented by excellent ventilation throughout the tent, so condensation buildup should not be an issue. The REI Co-Op Half Dome is certainly one of the best nylon tents on the market if you want to get something small that will last you for years to come. It is a lightweight tent as well, coming in at just 5 lbs. 5 oz., making it great for backpacking if you need something light to take into the wilderness. The tent can be purchased online for $230.
One of the best backpacking or thru-hiking tents out there is the MSR Papa Hubba NX. The 2-person design of this tent is ideal for minimalists, focusing on making it easy to set up and take down rather than adding a bunch of bells and whistles. It also has a freestanding design, which is very convenient for backpackers as you don't have to worry about staking the tent to the ground. The 30D ripstop nylon material is built to withstand rough weather that could come your way during your adventure, in addition to having extra protection with polyurethane and Durable Water Repellant treatments. The thing that truly makes the Papa Hubba a popular backpacking tent is the weight. Coming in at just 3 lbs. 8 oz. and packing down really small, you should have plenty of room in your backpack to fit all the essentials that you will need. The tent can be found online for $338.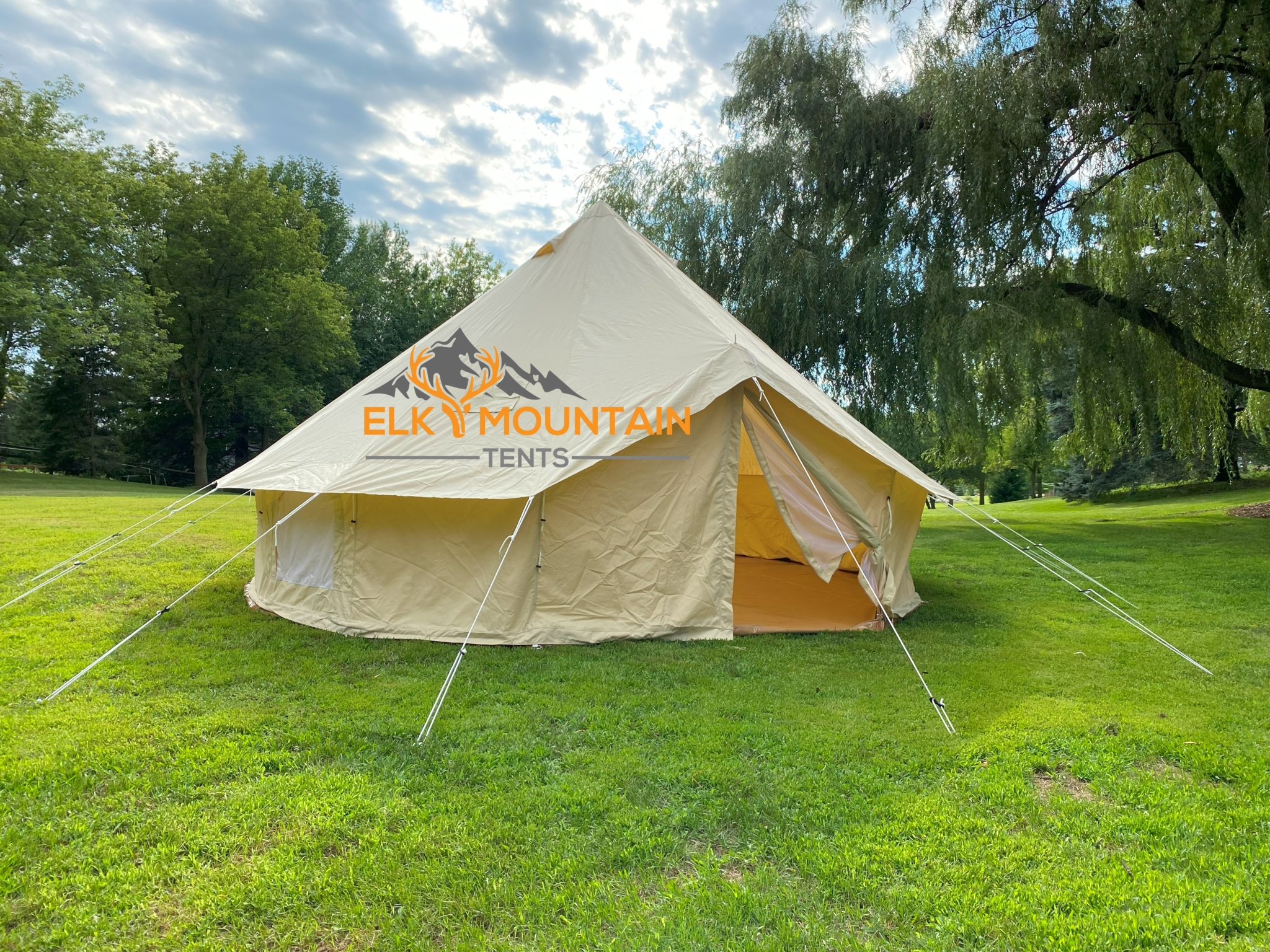 If you are in the market for a 1-person backpacking tent, you may want to check out the NEMO Dragonfly 1. This strong 3-season option is one of the lightest you can find, weighing in at just 1 lb. 5 oz. It has a 15D ripstop nylon construction as well as a silicone repellant that keeps moisture out. It also has excellent airflow and ventilation as well as a mesh sidewall that keeps out insects. The floor is waterproof, and the included dual-stage bag helps make the tent easy to transport while you are on your backpacking or hiking adventure. It can be found online for $360. There is also a two-person option available weighing just a bit more at 3 lbs. 2 oz.
If you are looking for a tent you can conveniently take with you on a bicycle, you may want to check out the Big Agnes Copper Spur HV UL2 Bikepack tent, made from silicone-treated ripstop nylon. Its design allows it to pack down small enough to fit on saddlebags or handlebars. It can also easily fit into a backpack while offering plenty of room for other things you need, and it weighs 3 lbs. 7 oz. The tent can be conveniently set up and taken down because of its 4-part hub structure. There are pockets, shelves, and media holders inside that provide plenty of storage for electronics and other things that you won't want to lose track of. The seams of the tent are reinforced with polyurethane to keep moisture and rain from finding its way inside. If you enjoy stargazing or want to let the fresh air inside, you can easily zip open the top of the tent and let in a bit more of the great outdoors. The tent can comfortably fit two people inside and it can be purchased for $470.
The North Face Assault 2 Futurelight is an excellent tent for anyone looking for something strong and durable that can be used throughout the whole year. The North Face's Futurelight 30D ripstop nylon fabric that makes up the tent is more breathable and waterproof than most nylon tent materials. The Easy-Pitch architecture that is found in many North Face tents is present here, so the tent can be set up and taken down quickly. The Featherlite poles and DAC stakes also help keep this tent light enough to hike it through the backcountry without any difficulty, weighing in at just under 5 lbs. If you need a 2-person 4-season tent that you can rely on no matter what the weather is like outside, the Futurelight is one of the best nylon tents you can find. It can be purchased for $495 online.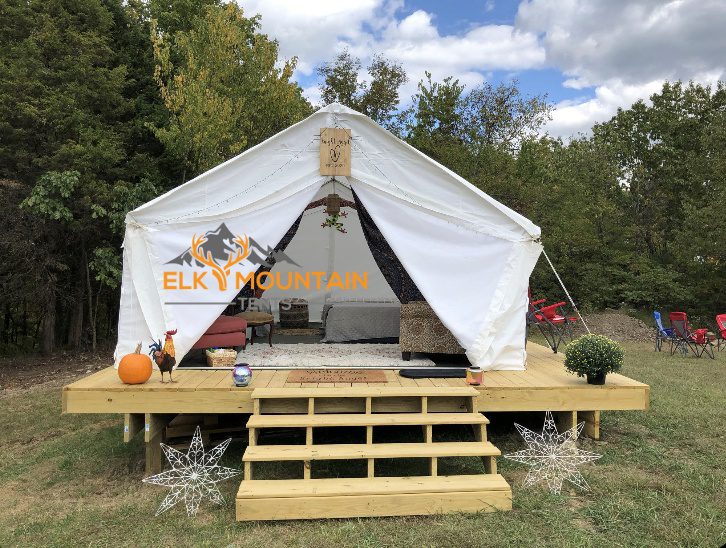 If you're looking for a larger tent that can accommodate a small group, you may want to take a look at the Big Agnes Dog House 4. It is made of polyurethane-coated polyester and nylon mesh, so it has many of the advantages of polyester as well as nylon. It is easy to set up, with color-coded poles and buckles. The design itself is quite simple, with the partial fly always attached and the guy lines and tensioners pre-rigged, allowing even beginners to set up the tent without any hassle. For a 4-person tent, it is quite roomy inside, offering enough room to comfortably sleep 4 grown adults. There is plenty of vertical space as well, with a peak height of 60 inches. It is very well-ventilated, with two vents, a large window, and a sizable D-shaped door. Transportation is easy with the tent weighing just 8 lbs. 10 oz. The simple design doesn't include double doors or vestibules, but for $250, you'd be hard-pressed to find a better tent.
There are plenty of amazing nylon tents on the market. You just need to figure out the one that will best suit your needs, and then gear up for an outdoor adventure!
Sources:
https://www.slingfin.com/blogs/the-beta/tent-fabric-101-nylon-vs-polyester-vs-dyneema-cuben
https://www.rei.com/learn/expert-advice/best-camping-tents.html