Cheapest Tents on the Market
There are plenty of great tents out there, varying in quality, size, and price. Some would tell you that you need to dish out a lot of cash if you want to get a decent tent. Luckily, this isn't necessarily true. If you know where to look, you can find plenty of excellent-quality tents that won't break the bank. Whether you need something compact and durable for a backpacking trip, or a tent with enough room for you and a small group to sleep comfortably, there are some impressive options out there, even if you're on a budget. Here are some of the cheapest high-quality tents on the market.
What are some great inexpensive tents?
If you are looking to buy a small tent fit for 1-2 people, you should consider the Alps Mountaineering Lynx 2-person tent. One of the best features of this tent is how light and compact it is. It weighs 5 lbs., which is nice if you need to hike to your camping spot or need something to take backpacking. Setup for the tent is quick and convenient with a simple structure consisting of two aluminum poles and a freestanding design that allows it to stand on its own without any need to stake it down. The lightweight poles that make up the tent easily attach to the material and bend into place. For a 2-person tent, it has a generous amount of storage on the inside with several pockets and a gear loft. It can hold up quite well to ultraviolet rays, making this a great tent to take on a summer adventure in the great outdoors! It can be purchased online for around $130.
Another great 2-person tent to check out is the Hyke and Byke Yosemite 2 Person tent. The Hyke and Byke, as its name would imply, is designed to be easy to transport from place to place, weighing only 3 lbs. This makes it an excellent inexpensive option for backpacking for 1 or 2 people to comfortably enjoy. Most of the tent's weight comes from the stakes and the aluminum poles, as the tent material itself is exceptionally light and compact. It has a freestanding design, but stakes are included if you want a bit more stability. The tent comes in a variety of different colors, and it is available online for just $130.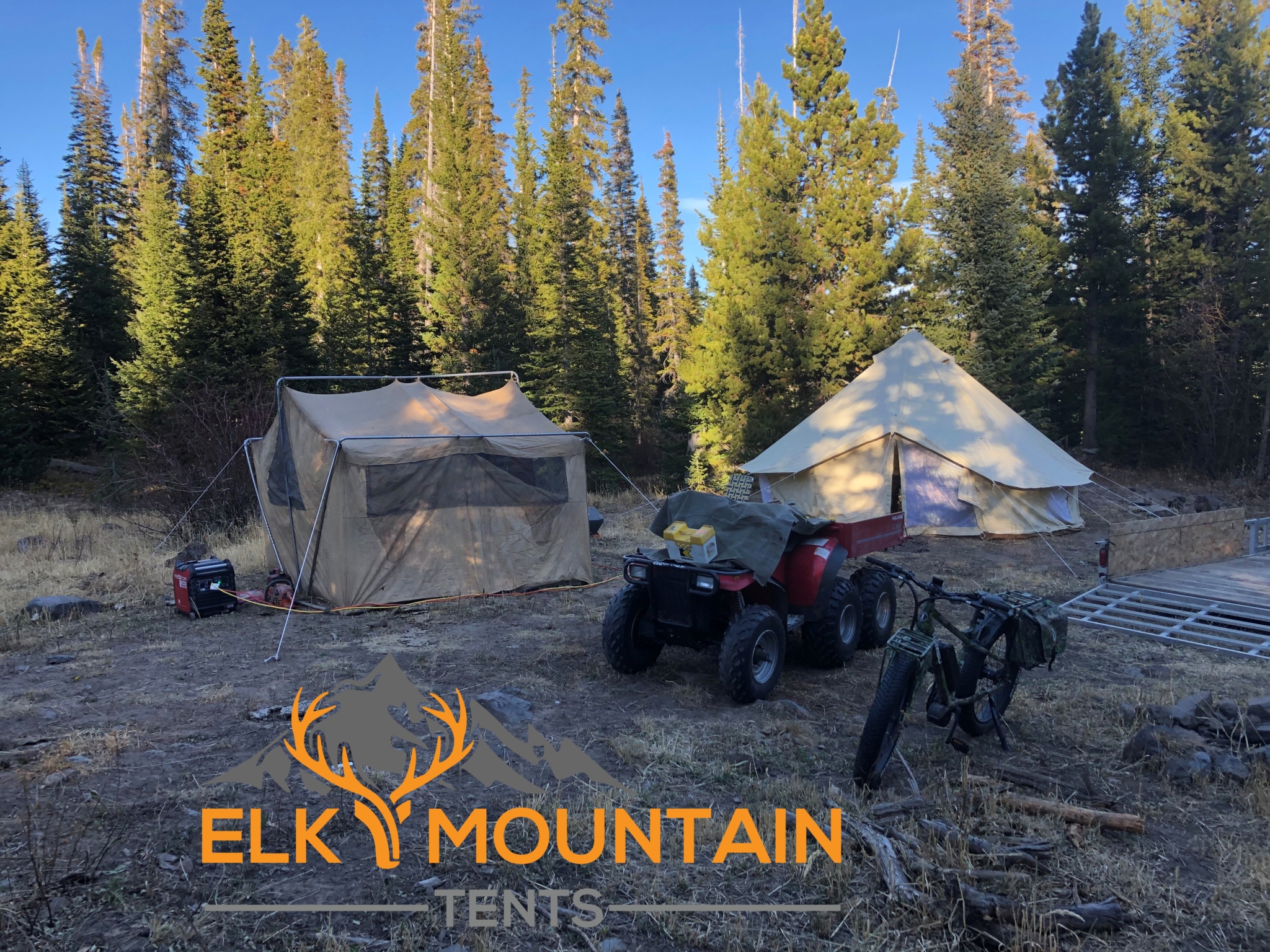 You'd be hard-pressed to find a better bang for your buck when it comes to 2-person tents than the Featherstone Ultralight. It weighs 6 lbs. and packs down small and compact. If you are a minimalist, you can make do with just the poles, rainfly, and footprint, bringing the weight down the 3.8 lbs. The rainfly is one of the best you can get for such a low price, made of Ripstop polyester, and rated at 3000mm HH. It has a freestanding design, so you don't need to worry about staking the tent to the ground, which is ideal when you're backpacking. It also has a vestibule inside to conveniently store your gear. This great tent can be purchased online for the low price of $100.
An excellently designed tent for 2-4 people to enjoy is the Night Cat Waterproof Pop-Up Tent. This tent's design sets itself up in under a minute with a hydraulic system. Just set it down and let it do the work! The Night Cat is a fantastic choice if you need something that will hold up to rain and rough weather, since its fabric, tarp floor, and sealed seams combine to make it one of the most waterproof options on the market. Its structure uses fiberglass poles instead of steel ones, making this tent light and easy to bring backpacking. It is also roomy inside, and you should easily be able to fit a queen-sized mattress or several sleeping bags side by side. On top of all those great qualities, you can find the tent online for just $90!
Another great small group-sized option is the Coleman Sundome 4 Person Tent. 4 people can fit inside if you so desire, but the Sundome acts best as a 2-person tent. In using it this way, you can have plenty of room for your gear and other things you want to take with you. It is designed to be easy to set up and take down, especially for a tent of its size. One person alone should be capable of setting it up in around 10 minutes. Additionally, it's a tent you can rely on to keep you dry in less-than-ideal weather, with a design based on Coleman's WeatherTec system. This system involves reinforced seams and welded flooring, so you can sleep comfortably knowing that water won't leak inside. Its structure allows it to hold up against 35+ mph winds. In addition to holding up well against difficult weather, The Sundome is quite well-ventilated, so you can count on it being comfortable even during the middle of summer. If you have a small group to go camping with and you are looking for some versatility and durability, this is a great tent to consider. You can find it online for around $130.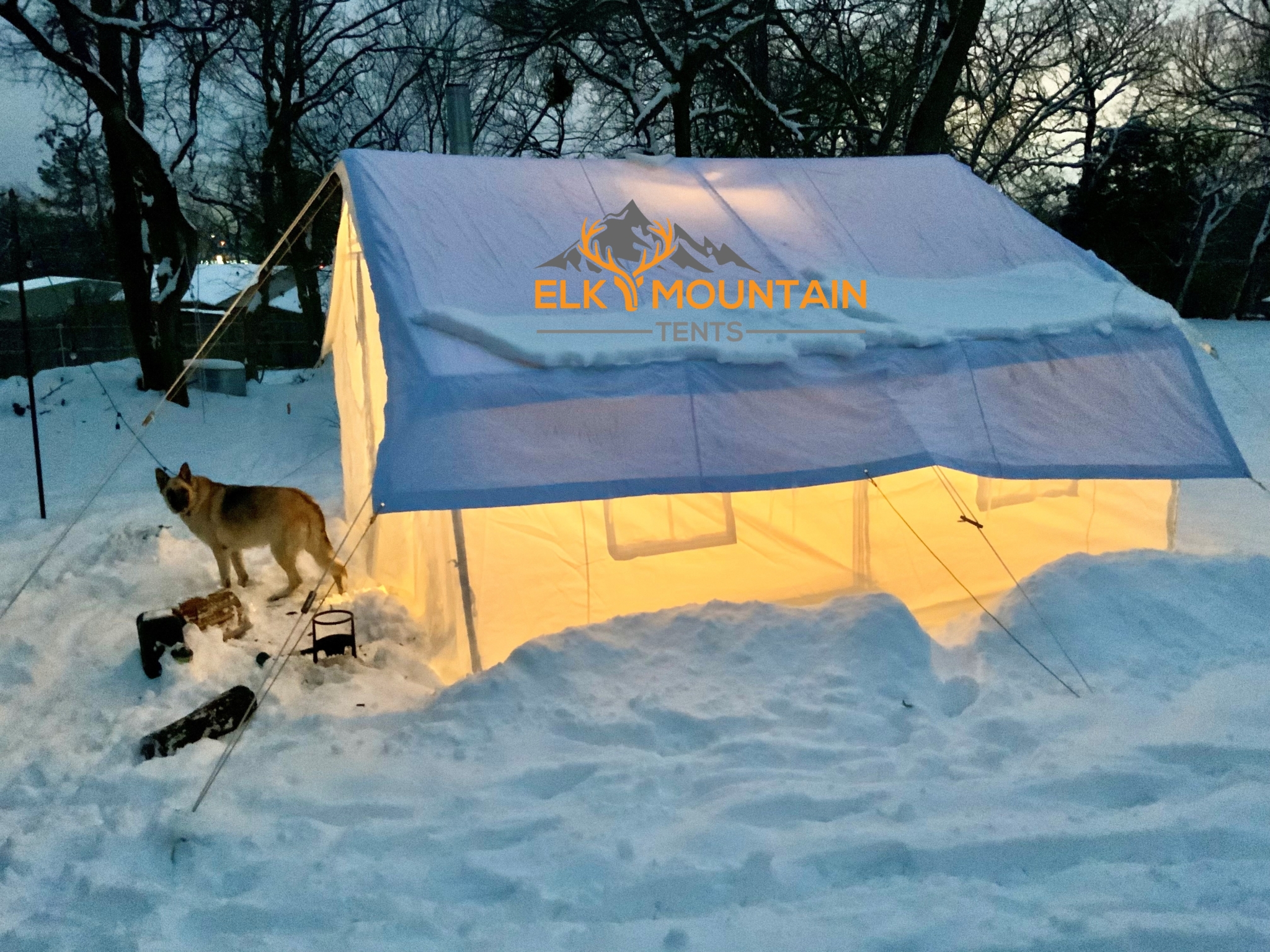 One of the most convenient cheap tents you can get is the Coleman 4 Person Instant Cabin Tent. The design of the tent makes setup and takedown as quick and easy as possible, so if you hate fumbling around with poles, this might be the tent for you. It sets up in just 30 seconds, truly earning the name "Instant" Cabin. It is sturdy and durable even during rain and difficult weather, with 150D polyester material, waterproof coating, and taped seams protecting you from the elements. While it is a 4-person tent, it also works well as a 2-person luxury option if you want to put a queen-sized mattress inside. With a mesh roof and vented rainfly, you will have all the airflow and ventilation you need to keep comfortable inside during the hot summer. You can buy the tent online for around $130, an amazing price considering its instant setup. Most similarly designed tents cost well over $200.
If you are looking for a larger tent so you can bring a group on a campout, you might want to take a look at the CORE 6 Person Dome Tent. This is a tent you can rely on in rough and rainy weather, as CORE has its efficient system for waterproofing their tents. The technology in the tent causes water to run off the sides of the tent without causing any issues. This is especially impressive when you consider that many tents this inexpensive will absorb water. The tent also includes a high-quality rainfly that is fully taped, further keeping water damage from occurring in the tent material. Under the rainfly is a mesh roof, making the tent excellent for stargazing or for allowing air to flow through. The 11 x 9 dimensions of the tent offer plenty of room for 6 people to sleep inside comfortably. It additionally has plenty of room inside to store your gear. The tent is available online for $130.
The Coleman Montana 6 Person Tent is notable for how roomy it is. 6 people or even 2 queen beds can fit inside comfortably, with a footprint of 12 x 7 ft. and a center height of 5.8 ft. It includes an awning extension that makes for a perfect spot to enjoy the great outdoors or keep shoes and other gear. Coleman's WeatherTec system is implemented into the tent, helping keep you safe from rain and wind. Setup for the tent is quite simple and should take less than 15 minutes. You can buy this option online for around $140, though there is also an 8-person option for $25 more if you want a little more room inside.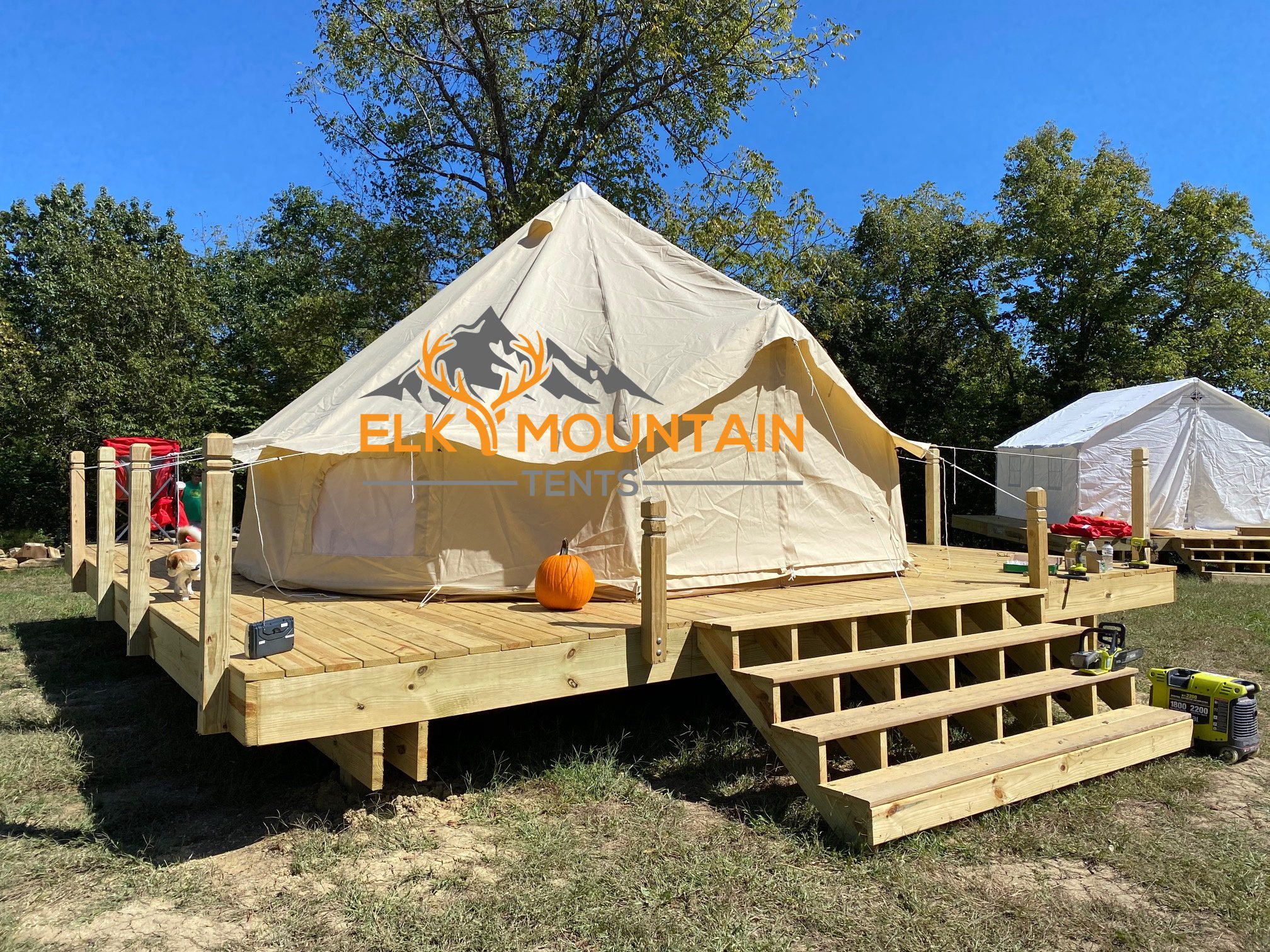 The AmazonBasics 8 Person Tent is one of the best options available if you are seeking something that can accommodate a large group of 6-8 people. The AmazonBasics is without a doubt one of the most high-quality cheap options for family-sized tents on the market, as it can be used any season of the year, even in rough winter weather. It is simple and convenient to set up thanks to shock-corded poles. The 15 x 9 ft footprint of the tent and ceiling height of 6 ft. offer more than enough room for your group to sleep comfortably and fit all of the gear you need inside. The tent is well-ventilated with a mesh roof, and there is a detachable rainfly that will come in handy if wet weather comes your way. You will have room to store your things inside thanks to interior pockets and a gear net. The best part about this tent is that it can be purchased for just $100! At that price, it is certainly one of the most spacious tent options for anyone who is on a tight budget.
No matter what your budget is, don't let it stop you from buying a new high-quality tent that will help you enjoy great outdoor adventures for years to come!
Sources:
https://thetenthub.com/camping-tents/best-cheap-tents/