Canvas Tents: A Buying Guide
Do you like camping? Do you enjoy outdoor activities? Then, buying a tent for camping is a must-have for you! You may have heard about various tent options, and if you plan on being outdoors in the wild for an extended period, the canvas tent can be a good bet.
To help you make your next camping stay more safe, exciting, memorable and comfortable, here is a definitive buying guide to help you select the best canvas tent.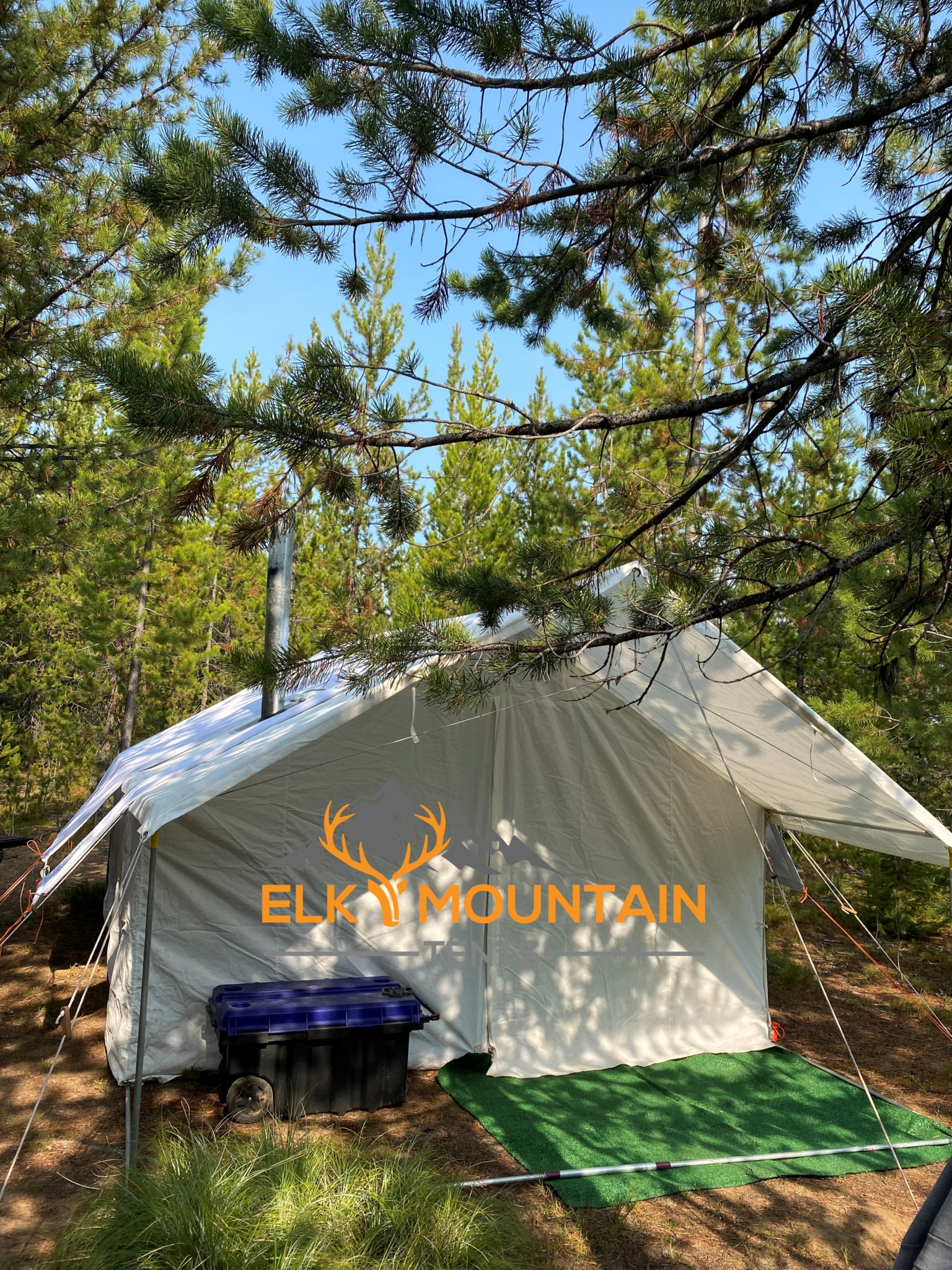 What Are Canvas Tents?
Canvas is a woven material made from hemp, cotton, synthetic materials like polyester, or a blend of these. It's a breathable fabric that keeps humidity to a minimum inside tents. Due to the material's sturdiness and durability, it's extensively used to make many things such as canvas tents, backpacks, sails, shoes, and art displays.
Even though a canvas tent requires a more significant upfront investment, it'll save you the hassle and cost in the long run. It's worth the money, especially if you're a frequent, seasoned camper.
A canvas tent has excellent temperature regulation and longevity, making it a fantastic option for long and glamping trips.
Wall tents
A wall tent, also called outfitter tent or safari tent, has four vertical walls that you can set up with various external or internal metal poles frames. These tents aren't usually preferred for short-term stays, as their poles pack down into numerous bags, taking a couple of hours to arrange. However, wall tents can make for a great base camp once up.
Bell Tents
A bell tent is a circular tent with one internal pole of around 10-foot, which supports the center with another a-frame pole supporting the door. These tents pack down into just a single duffle bag, taking about 20 minutes to arrange. This, in turn, makes them a good option for short and long-term lodging for 2-8 people groups.
In addition, the conical shape of bell tents makes them aesthetically pleasing and functional to withstand high wind gusts.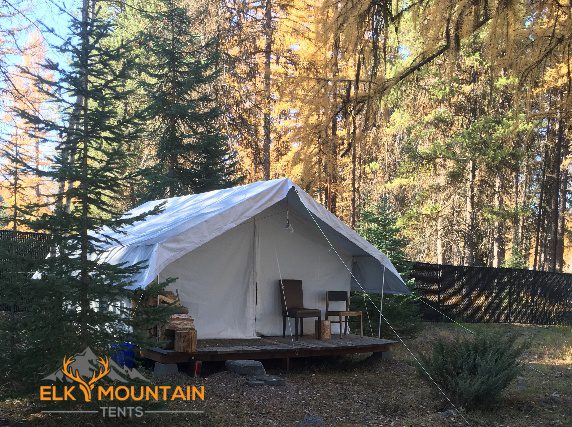 Why Choose Canvas For Tents?
The exquisiteness and durability of canvas tents are some of the reasons that people who spend extended time outdoors prefer them. However, choosing canvas as your go-to tent fabric has various benefits.
Durability. Canvas tents are made of rugged cotton fabric, preventing it from ripping or tearing
Water resistance. Canvas tents are naturally water-resistant. A cotton fiber swells when wet, which stops the water droplets from getting through the weave. Some synthetic materials like the unique material used by Elk Mountain Tents are actually naturally waterproof.
Humidity and heat control. Canvas tents allow tiny moisture particles from sweat, cooking, and breath to directly escape the fabric. This keeps you comfortable and dry all along
Sustainability. You can quickly repair canvas tents with simple patchwork preventing a fate in incurring substantial costs
Wrapping Up
When it comes to glamping, hiking and camping, a canvas tent is becoming part and parcel and can work quite well for you. However, it is imperative to gauge your priorities and need to make a sound decision.
Based on your camp-related requirements, you need to consider factors like weight, cost, shape, fabric, space, storage and versatility before you buy a canvas tent.
A tent camping company like Elk Mountain Tents can help you select the best one according to your specific needs. They offer a wide variety of canvas tent options at cost-effective rates.
Please browse through our site to find well suited, feature-rich tents.