Military Canvas Tents
There are all kinds of different tents on the market, made from different materials. Some of the most popular materials include nylon, polyester, and cotton. Each of these has its advantages and disadvantages, but many would agree that most high-quality, heavy-duty tents are made from either a cotton or polyester canvas. If you want something you can use any time of year that is sure to last you a long time and hold up well against the elements, then you may want to consider a canvas tent. Canvas tents are especially great for hunters, as the material is well-insulated enough to keep out cold. Different brands and types of canvas tents vary in quality as well, and you might find that the perfect tent to have with you on a winter campout or the ideal hunting trip is a military canvas tent.
The tents used by the military are considered some of the highest-quality, most durable, and sturdiest tents on the market, and are therefore a great option for anyone serious about camping or hunting. Luckily, there are plenty of US government issue surplus military tents available for purchase.
There are many reasons military tents are so well-regarded. One major reason is that they are designed according to strict pro-rated specifications. Only the best and sturdiest designs will even be considered in the production of military tents. Another reason these tents are held in high esteem is that per design specifications, each tent is made from the highest-grade materials available. There are no cutting corners when it comes to designing and producing military tents, and as a result, they are built for long-term use (you likely won't need to buy another tent in your life) and you will find them to be impressively reliable, resilient, and durable when heavy wind, rain, or snowfall comes your way. You'll find that many military shelters can even withstand the extreme weather conditions of Antarctica (check out the Arctic temporary shelter from RDDUSA)!
Surplus military canvas tents and temporary shelters are available from a variety of different places and websites (links included in "Sources" section of the article), and they come in an array of sizes, from small one-person tents that would be perfect for a solo hunting getaway to massive group tents that could be used for large get-togethers like reunions.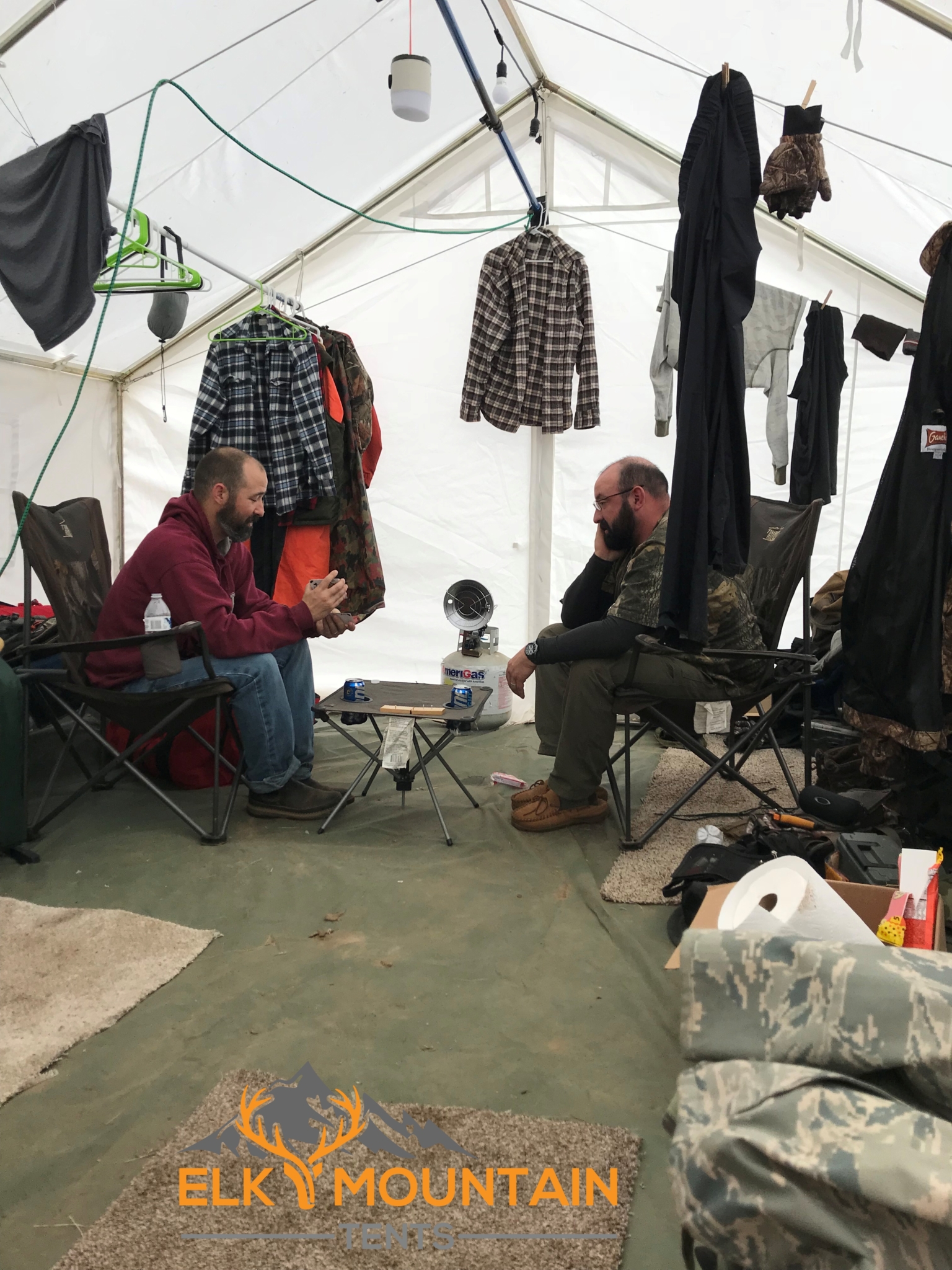 Great Military Tents to Buy
---
You'll find that Mobiflex and General Purpose (GP) Military vinyl or canvas tents are great for group campouts any time of year and are quite reasonably priced. GP tents in particular are typically available in small, medium, and large sizes, though some retailers have other sizes as well. These tents are also usually the cheapest military tents you can buy and should suit you very well in most situations. Though they don't cost as much as other military tents, they are still some of the highest quality tents on the market and can function as 4-season tents.
A small GP Military vinyl tent can usually be purchased online for about $1000 (sometimes even lower). For the quality of the tent you are getting, this is well worth every penny! Even though it is the smallest of these kinds of tents, there is still enough room inside for several people, with a hexagonal shape sized at 17 ft. 6 in. The sidewalls are 5 ft. 8 in. high and the center height is 10 ft 3 in., more than enough room to stand up inside comfortably and walk around. These tents usually include a cotton wall-liner for added protection and durability, as well as a built-in stove jack to conveniently accommodate your wood stove. In purchasing a small GP tent, you can typically expect guy lines, a center pole, and sidewall poles. The one drawback to this tent is that it does not include a floor, though you can likely find a tarp that will suit your purposes well. The lack of a floor is easy to look past when you consider that this tent will more than likely last you forever!
Medium GP tents are built quite similarly to smaller ones regarding the quality of material but can fit much larger groups inside with a size of 18 x 36 ft. Tents like this are often used in disaster situations and earthquake relief efforts because of their strength and durability. The tensioned fabric structure of these keeps elements such as rain, wind, and snow from putting pressure on the fabric and instead distributes these to the support system, so you can be sure your tent will hold up no matter what time of year you are camping. You'll be pleased to find out just how well the tents can stand up against pounds of pressure and how well they can endure ultraviolet rays, high temperatures, and high levels of humidity. Though it is quite bulky, it shouldn't take more than 4 people to set it up, which is quite reasonable when you consider how many can fit inside! A medium GP tent can usually be purchased for around $1800.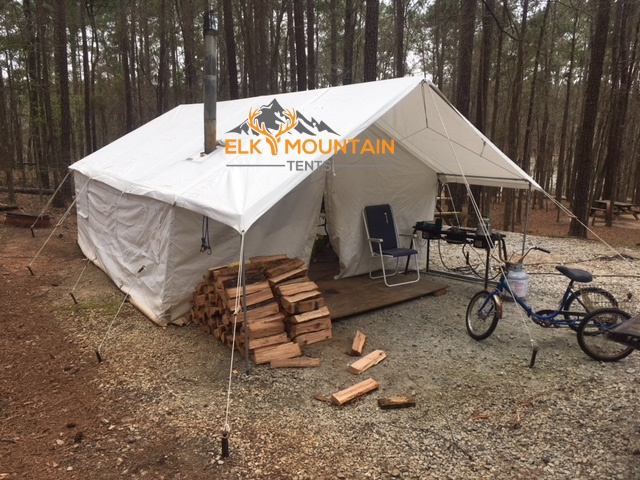 Large GP tents have all the great qualities that you would find in small and medium-sized ones, but they are much more massive, with a size of 18 x 54 ft. These tents are plenty large enough to hold events inside during any weather conditions and can even make a perfect base camp, as well as sleep tons of people. It takes about an hour to set up, which is expected for a tent this large, and it shouldn't take more than 6 people to do so. The tent is quite versatile as well, as it can be extended by adding intermediate sections (many medium and small tents have options to extend as well). It can even connect with other high-quality military tents like the Temper using a Temper vestibule. These tents have been used as medical facilities, storage, and field service support as well as large-scale disaster relief to great success. They are quite a bit more expensive than other GP tents and can be typically purchased for around $2500.
If you are looking for a tent that can be a full-time shelter or even one that you might live inside, there are also some extremely heavy-duty (though much more expensive) options such as Base-X tents, Air Force shelters, Temper tents, and Maintenance tents. Anyone interested in a house tent who has a good-sized budget or needs something long-term and long-lasting for business purposes should have a look at these.
There are a lot of different great online retailers that sell military tents at reasonable prices. RDDUSA is a go-to to check out the real heavy-duty military tents like the ones mentioned in the paragraph above. Take a look at their website and you will find an impressive assortment of military tents of all shapes and sizes, ranging from GP tents to Air Force shelters. You likely won't find this much variety of sturdy, long-lasting shelters anywhere else. They also carry products for disaster relief and survival as well as gear like security uniforms, military clothing, and gas masks. If you can name it, chances are they have it.
In addition to having a great selection of military tents, Coleman's Military Surplus carries many useful and unique items from other parts of the world such as Europe. They don't limit their catalog to just tents, either. They have all kinds of excellent, military-grade quality survival, emergency, hunting, and camping gear available. A look around their shop will showcase their options for cold-weather clothing (great for hunting), uniforms, boots, and ammo cans. Coleman's is always looking for new items and tents to sell, so even if you've been on their website before, it may be worth another visit to see what's new!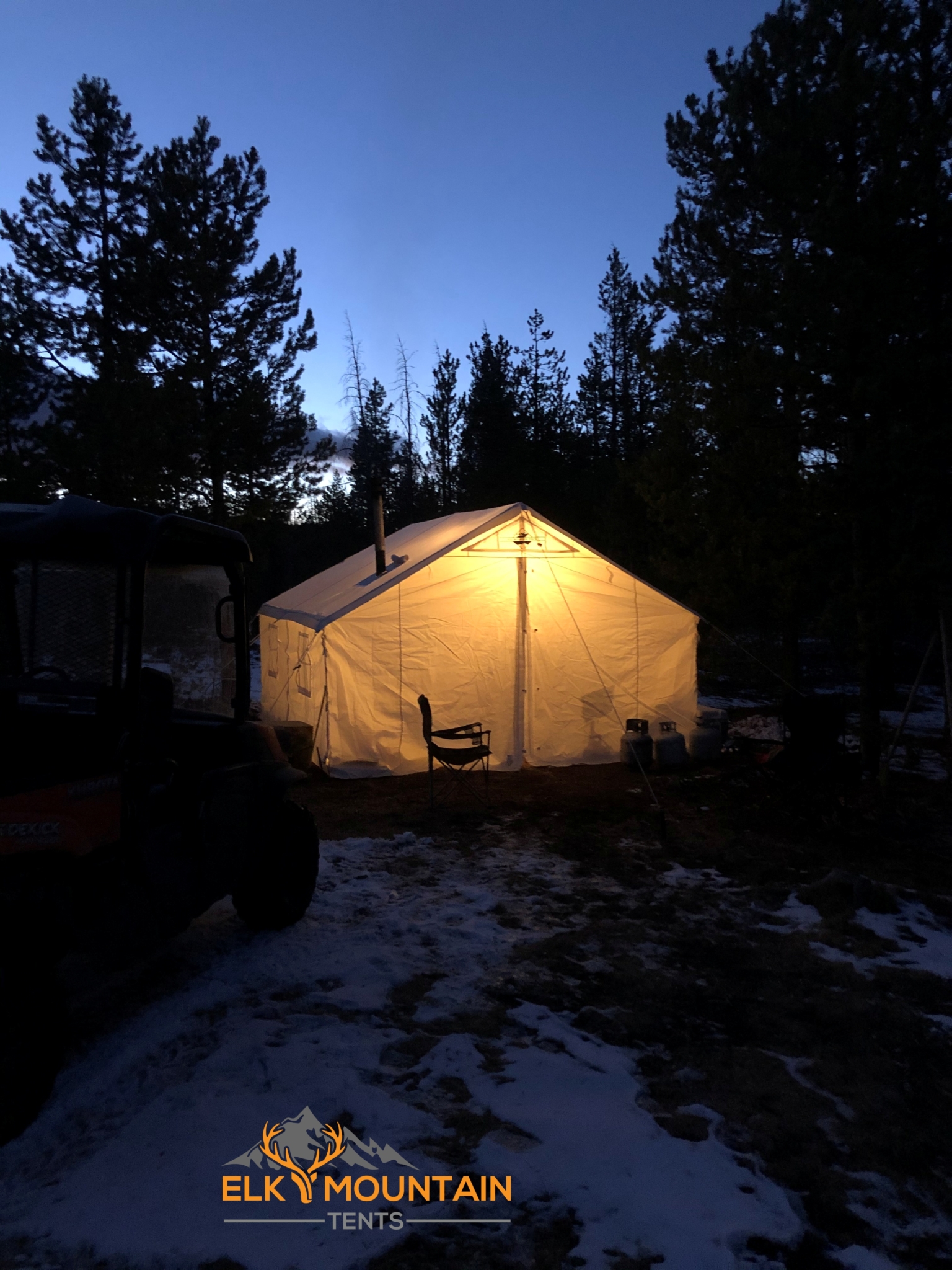 Mountain Gear Surplus Sales is another retailer worth checking out. They sell brand new tents as well as slightly used tents that are in like-new condition. This gives them a variety of options for you to choose from, all priced at only a fraction of their market value! Because of these low prices, MGS has been a help to many different aid organizations and areas in need of disaster relief. Their customers range from individuals to larger buyers like companies, television and movie productions, and governments. With a stockpile of over 3,000 military surplus tents, they have served and will continue to serve countless people with high-quality products at some of the lowest prices you can find. They also have great options on sale for gear, including heaters, sturdy boxes and cans, and high-quality camping equipment.
You should now hopefully have a better understanding of just what makes military canvas and vinyl tents so excellent. If you need something heavy-duty for special events or something reliable to enjoy a successful hunt, you really can't get anything better than military surplus. Many great retailers sell various styles, designs, and sizes of military tents at reasonable prices, so take a look around for yourself and find the right tent to suit your needs. These tents are built for anything, so you won't be disappointed!
Sources:
https://www.armytents.com/
https://www.rddusa.com/product-category/military-tents
https://colemans.com/product-category/military-tents/