Best Places to Buy a High-Quality Tent
With such a wide variety of tents in the world comes almost as wide of a variety in retailers at which you can purchase them. With so many different places to buy tents both in-store and online, it is important to know not only where you can find the best tents, but also which retailers are reliable. Consider what kind of tent you are looking for, and then this article is sure to help you find the place you want to go. Listed here are some of the best places you can trust to help you find the right high-quality tent for you for a reasonable price.
If you are looking for a canvas wall tent that you can use for hunting or camping comfortably in difficult conditions or a canvas bell tent that can help you to go glamping in luxury, look no further than right here, the website for Elk Mountain Tents! Elk Mountain Tents makes some of the most affordable yet durable canvas tents you can find, as well as plenty of other accessories you might need on your trip. Their wall tents come in 3 different sizes, 13 x 13 ft., 13 x 16 ft., and 13 x 20 ft. In addition to choosing whatever size will best suit your needs, you can also opt for a front screen door and/or an awning. These tents are also much less expensive than most other canvas tents that are this level of quality, with their standard model starting at $795 for the 13 x 13 size, $895 for the 13 x 16, and $995 for the 13 x 20. The 13 x 13 includes 4 screened windows that can be rolled and tied open or Velcroed shut while the 13 x 16 and 13 x 20 each have 6. All sizes include a stove jack. For one to a few hundred dollars more you can upgrade it to include the screen on the front door or the awning (or both).
What makes Elk Mountain Tents so great for their price is the material they are made of, which is a unique polyester canvas that is superior to cotton in durability, lifespan, waterproofing, resistance to ultraviolet rays, and breathability, among other things. Being a fully synthetic material, it is also incapable of rot.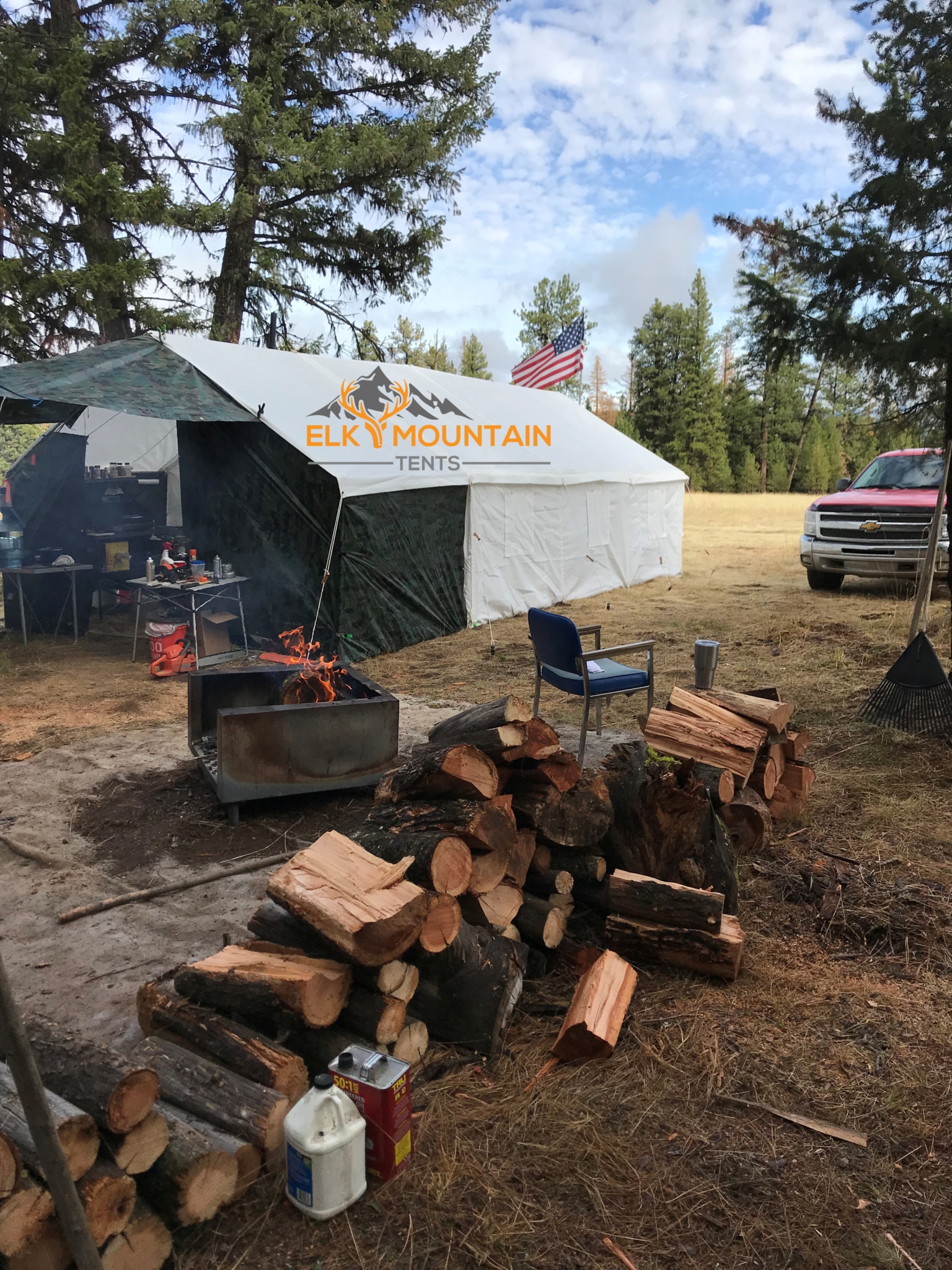 Elk Mountain's strong canvas material is also found in their Yukon Bell Tent, one of the best options on the market for glampers. The Yukon is available in 3 sizes. The 13 ft. diameter (133 sq. ft.) costs $650, weighs 50 lbs., and has a center height of 8 ft. The 16 ft. diameter (201 sq. ft.) costs $750, weighs 70 lbs., and has a center height of 10 ft. The 20 ft. diameter (304 sq. ft.) costs $895, weighs approximately 90 lbs., and has a center height of 11.5 ft. Each size comes with 4 screened air vents as well as 4 screened windows as well as a stove jack.
Elk Mountain's website also features many other amenities to their tents that you can buy, including complete tent frames for their wall tents ($300-$395), rainflies for both their wall tents and bell tents, and additional stove jacks among other things.
Another excellent place to buy tents online is REI Co-Op. One thing that makes REI stand out is its wide variety of different tents available. No matter what kind of tent you are looking to buy, you are sure to be able to find something on their website to suit your needs. Their catalog of over 200 tents includes options ranging from car camping to backpacking to shelters for events. In addition to their own tents, they carry tents from other popular brands such as Outdoor Research, Coleman, Kelty, NEMO, and Mountain Hardware. In addition to tents, REI carries all kinds of gear and accessories that can enhance your camping trip greatly. Their website layout is simple and easy to navigate, so you shouldn't have any trouble finding what you need. One more thing that makes this company such a great option is their reliability and reputation of trust that they have built up over the years, with hassle-free return/refund policies while guaranteeing 100% satisfaction with all of their products.
Sierra Trading Post, in addition to being a great clothing company, has all kinds of excellent outdoor gear. Their tent selection is much smaller than REI's, with usually around 50 models on their website, but they make up for that by providing excellent deals and discounts. STP is one of the best bargain sites for outdoor gear you will find, and unlike many websites, they give you real deals on popular and reliable brands rather than simply offer cheap low-quality tent and gear options. Excellent brands like Kelty and Marmot have tents available on the website, available new for around $100 off their original retail price. If you are looking for great deals and ways to save, Sierra Trading Post is a website you should check out. The other thing that makes them so great is their customer service. They guarantee satisfaction with each of their products, and they make returns and refunds quite simple. If you prefer shopping in person, Sierra Trading Post does have 12 locations across the nation that might be worth checking out if you are nearby.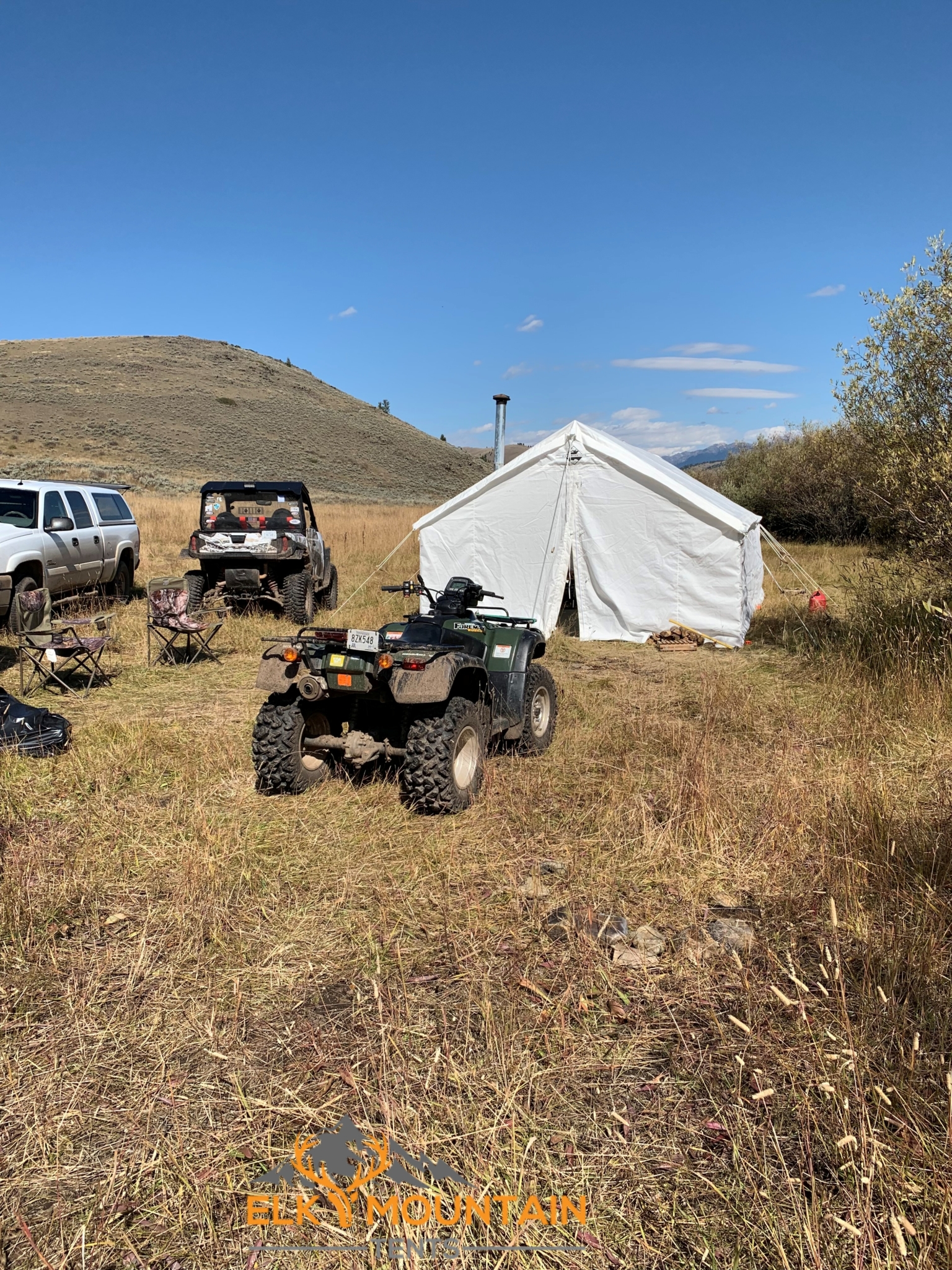 Campmor is probably one of the less well-known online retailers on this list, but it is one worth checking out. For what they lack in popularity they make up for in reliability and trustworthiness, having existed as a trusted company for a long time. Their website is well-organized into different categories for the many tents they have available as well as their plethora of outdoor gear options. Their tent selection offers over 100 models from popular brands like Kelty, Marmot, Coleman, and Big Agnes. The website offers all kinds of great deals, and you can usually find a coupon for 10% off (or more!) from their e-newsletter, which will always make you aware of the best deals going on. Additionally, if you spend $50 or more (which if you are buying a tent is practically a guarantee) then shipping is free.
Some people call Eastern Mountain Sports the eastern equivalent of REI, so if you are in the more eastern part of the United States you can check out one of their stores. However, if you are shopping online it doesn't make a difference, and a visit to their website will show EMS to be just as great a place to shop for tents as REI. Their organized and easily navigable website has over 150 excellent tent models to choose from, and it even has features that allow you to sort the options and find the perfect tent for you. Like REI, they do make their own high-quality tents, while they also sell popular brands like The North Face and Big Agnes. Their member program offers all kinds of great rewards as well, giving you a 15% discount upon signing up and offering rewards for every dollar you spend. The drawback to EMS is that their return/refund policy isn't quite as good as those found at REI and other similar websites. However, they do still allow unused and defective items to be returned.
Backcountry is another one of the best websites to purchase from. Since they don't have a physical store, they can offer all kinds of different online deals that you can't find anywhere else. Any purchase you make over $50 will get free 2-day shipping, which is quite hard to beat when it comes to online tent shopping. If you sign up for their newsletter you will be made aware of all kinds of other deals they are having as well. They have hundreds of tent options available, from over 40 brands, offering more variety than almost any other online retailer out there. They offer plenty of filters to help you figure out exactly what tent will best suit your needs, so you can search by type, price, brand, sleeping capacity, customer rating, and seasonal use. Their website is very user-friendly, especially for newer campers, with articles and guides to help customers know exactly what they want and what they need to get. Then you can check out their massive selection and get the perfect tent for you! Another thing that makes Backcountry stand out from the rest is their excellent return policy, which allows you to return gear within the first 30 days of having it, even if it is used, no questions asked. Along with that, their customer service representatives are always extremely helpful, and since they are lovers of the outdoors, they will be able to understand and answer all your questions.
These are just a few great places to go to buy tents, particularly online. It is so important when you buy tents online that you don't spend too much money on tent models and that you don't buy cheap bad-quality options. Stick to trusted, recommended websites with good prices for great-quality tents, and you are sure to be satisfied with your purchase and enjoy the time you spend in the great outdoors!
Sources:
https://alloutdoorsguide.com/the-top-6-best-places-to-buy-a-tent-online/