Backpacking Tents
There are plenty of different tents out there, all of them great for various reasons. If you want to go camping in the middle of winter, you will likely want a heavy, durable tent that will be able to withstand strong weather. If you are heading somewhere where you will be required to hike to your camping spot or if you are going for a backpacking trip, you should look for a lighter weight tent that won't exhaust you and will give you room to carry the other items you need. Big group tents are fantastic, but you may want something lighter if you are going on a backpacking adventure.
Things to Consider When Buying a Backpacking Tent
---
There is a lot you should consider before deciding on a backpacking tent to buy. It should be light, but just how light? You should try to find one that isn't much more than 2-3 lbs. since there are a lot of other things you will need to carry with you while backpacking. By avoiding the large amount of weight that tents tend to have, you will be able to have a much greater experience during your hiking adventure.
Another thing you should look for in a backpacking tent is a simple design. You want to avoid tents that have a lot of poles and guy lines, since they can be difficult to manage while you are carrying them around and they could break, leaving you without a usable tent.
Find a tent that offers a decent amount of headroom while you are sitting. Many backpacking tents are made strictly for lying down, which can get very uncomfortable. Get one you can sit up in, usually at least 30 inches tall and 78 inches long should do the trick.
Listed here is a variety of different lightweight tents that can be convenient in various situations.
Tent Brand Options
---
One very popular backpacking tent is the FlyCreek HV UL from Big Agnes. Big Agnes is well-regarded for their backpacking tents, and for good reason! There are both one-person and a two-person option, and the price ranges from $350-$400. Weighing in at just over 2 lbs., the tent is not only ultralight, but it is also surprisingly durable. The poles are in three connected sections and can easily collapse down into a bundle that is less than a foot long. The tent has a double-wall design that includes a rainfly to keep you dry and a mesh layer to allow air circulation throughout the tent. There are only a few guy lines to stake down, so setting up and taking down the tent are both a breeze. As a bonus, the front vestibule is quite spacious, making this model one of the best backpacking tents on the market.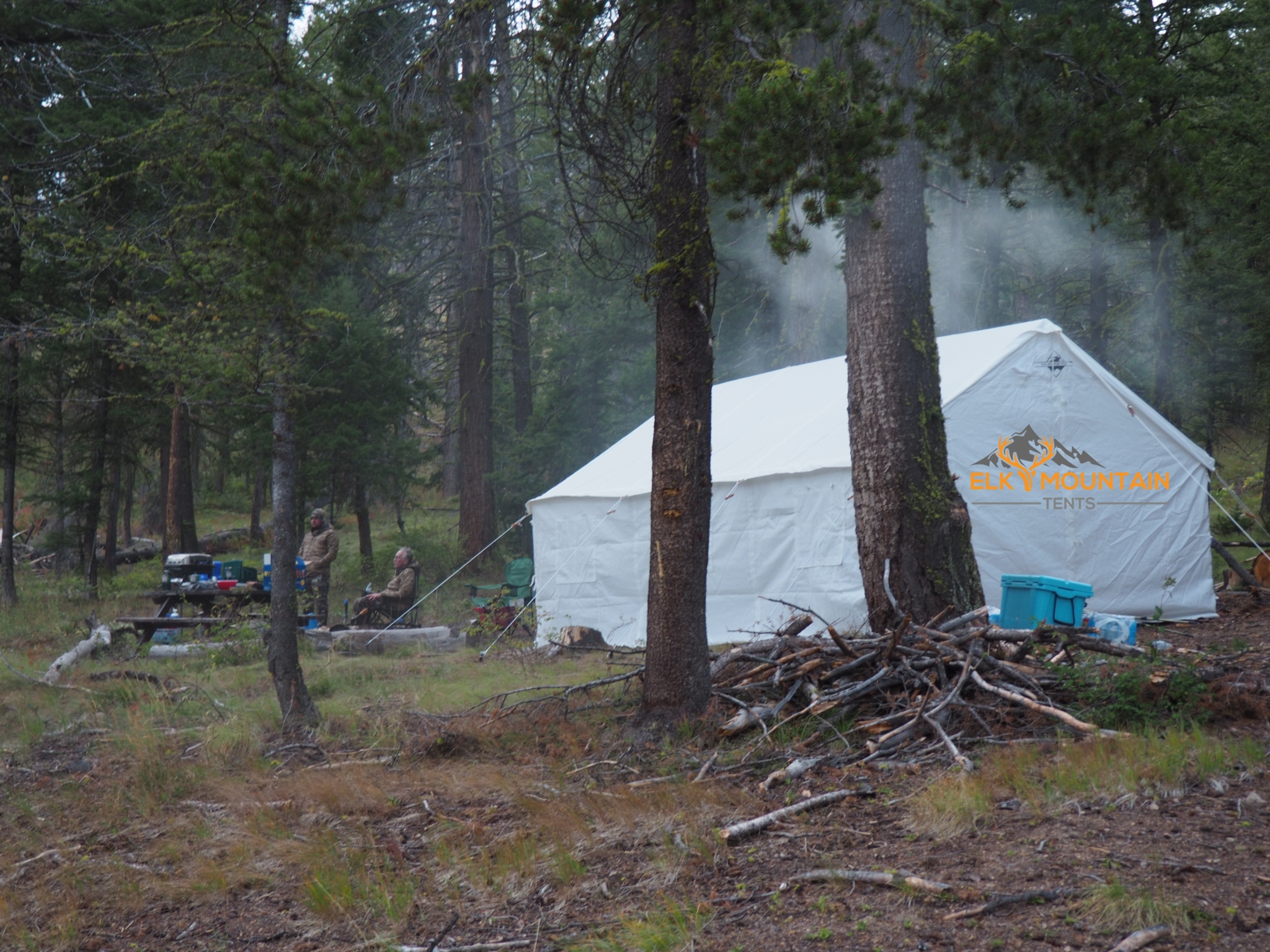 In the $450(one-person)-$500(two-person) range, one of the best backpacking options is the Hornet Elite from NEMO. It is regarded as one of the lightest freestanding tents currently available, weighing in at under 2 lbs. Its floor is 21.8 square feet, making it quite spacious for its weight as well. It includes side doors to make entering and exiting the tent much more convenient than a front door would, giving you the ability to just jump in and out of your sleeping bag rather than crawling to get to the door. The tent's fly almost reaches the ground, offering increased weather resistance.
If you are interested in a more minimalist and easy-setup option for your backpacking trip, you may want to look at the ProTrail from Tarptent. The price ranges from just $225-$260, depending on whether you are getting a one- or two-person tent. As the name would suggest, Tarptent excels at making tents that make good use of a simple tarp. Because of its simplicity, the tent only weighs 1 lb. 10 oz., only requires a few stake-down points, and has a 45-inch-high ceiling. The tarp the tent is made from is a very high-quality material, with a unique mesh screen design on the inside to allow ventilation while still preventing anything inside of the tent from getting wet.
A lot of these tents are perfect during the summer season, but it can be tough to find an ultralight tent that can stand strong during any season of the year. That's where SlingFin's Portal 2 comes in. Though it weighs a little bit more than others at 2 lb. 13 oz, it more than makes up for it with space and durability. It has a 27.45 sq. ft. floor as well as an internal guy line, double walls, and a secure rainfly to keep it stable during difficult weather. It is also quite comfortable for an ultralight tent, with 2 wide side doors and a high ceiling. The double walls are also made of breathable material, so you won't have to worry about condensation issues. There are many pockets inside of the tent, offering plenty of vertical storage and allowing for more open space on the ground. The two-person tent can be purchased for $485.
Like the Portal 2, the Marmot Force is a bit heavier at 2 lb. 14 oz, but what makes it such an attractive option is that it is just over $200. It has a lot of the features of lighter tents as well, including plenty of floor space, double walls, side doors, and great ventilation. This tent is popular for backpackers since it is completely freestanding, making it very convenient when on the move. Much of the weight comes from the poles that enable it to stand on its own as well as the high-quality, thick nylon material the tent is made from.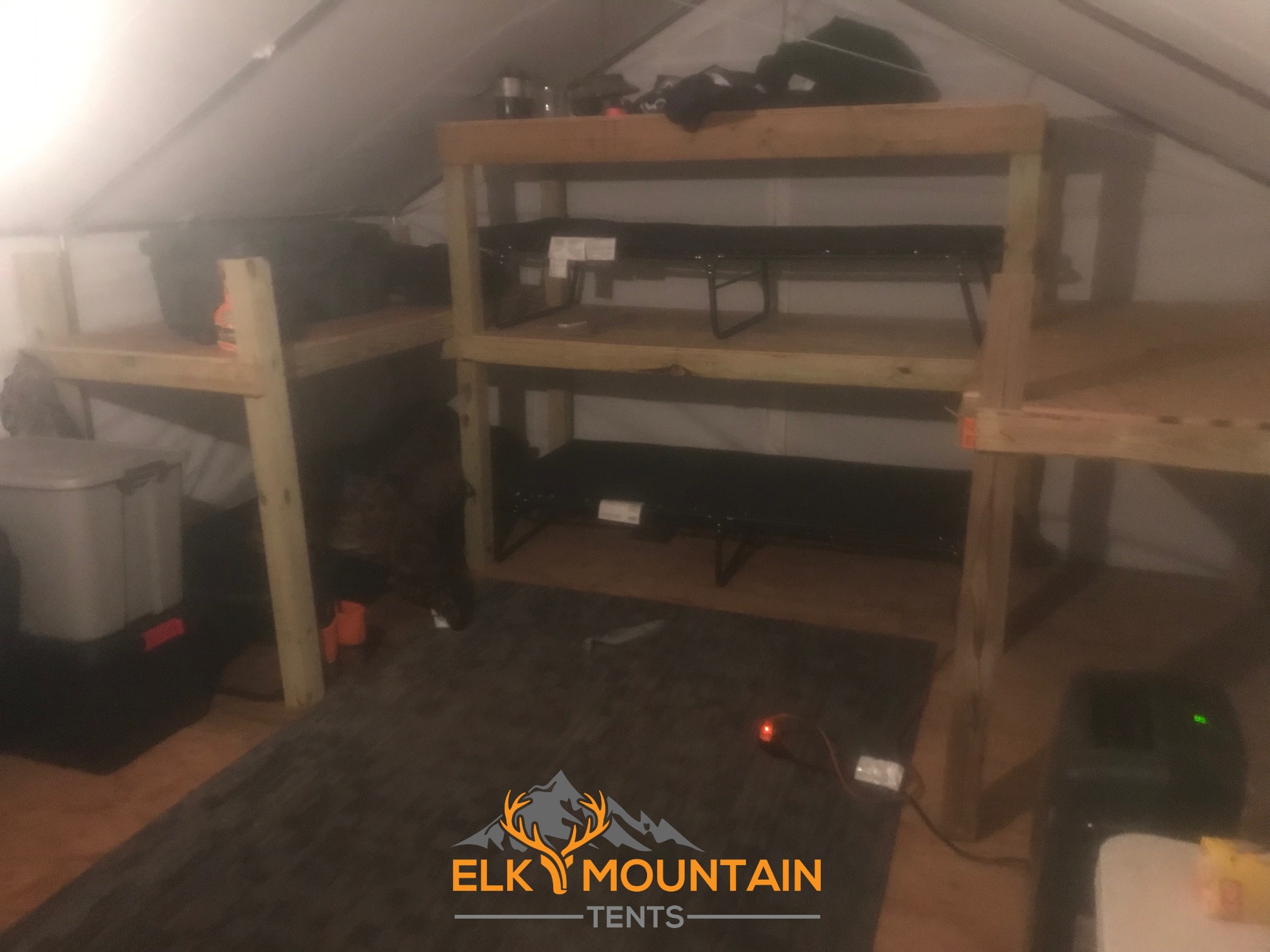 Another very spacious tent that is also remarkably light is the Lunar Solo from Six Moon Designs which weighs 1 lb. 10 oz and has a 31 sq. ft. floor. What makes this tent an attractive option is its setup only requiring a single trekking pole and its low price of $200(one-person)-$310(two-person). It also has enough ceiling room inside to allow you to sit upright with relative ease and is sturdy enough for use as a 3-season tent.
If you are all about decreasing the amount of weight you are carrying, you likely won't find a better tent to fulfill this purpose than the Plexamid from Zpacks, which weighs less than 1 lb. Not only is it extremely light and easy to carry, but it is also quite sturdy as well. It is easy to get in and out since it has wide side doors, and it is remarkably roomy with a high ceiling. It packs very small, allowing it to fit easily in your pack without causing any problems. You can purchase the tent for $555, or pay about $50 more for the two-person option, which weighs 1 lb. 5 oz.
Gossamer Gear's backpacking tent is an excellent and versatile choice at just 1 lb. 9 oz. For just $300, it has a good amount of space inside and plenty of storage space in the vestibule. It is a great option for those who want more room lying down, as it is 88 inches long. The ventilation is also quite excellent, and you likely will never have to worry about condensation inside. The seams are factory taped and the floor is a 'bathtub' style, meaning you can sleep well knowing that no water is going to seep inside. Though it isn't a freestanding tent, setup is still quite simple.
A very different style of tent is the MSR FlyLite 2. This two-person tent weighs in at 2 lbs. 4 oz, and its wide, unobstructed front door makes it easy for two people to get in and out of. The tent can accommodate two people very well since two sleeping pads can fit inside with plenty of room between them. It includes a mesh wall in the front that can be zipped down to allow air to circulate. You can find the tent available for $350.
The Echo II from Hyperlite Mountain Gear is a lot pricier than other ultralight tents, at $695, but its price is certainly worth it since it is one of the highest quality backpacking tents you can find. The two-person tent weighs 1 lb. 14 oz and has a large and roomy rectangular design. What makes this tent stand out is that the tarp and insert that makes up the double-wall can be separated and used individually from one another, making the tent quite versatile. There is also plenty of room for gear storage. Chances are good that if you decide to invest in this tent, you won't regret it.
These are just a few great options when it comes to backpacking tents. Technological innovations have helped backpacking to become so much simpler, with so many ultralight and easy to set up options that are often not too expensive. Whether it is a one-person or two-person tent, you can easily find one that won't add too much weight to your backpack. There are even options that are just a few pounds heavier that can fit 3 or 4 people inside. Take advantage of this variety and get outside to go on a wonderful backpacking adventure!
Now, if you are looking for something sturdy to use as a base camp and home away from home, something that you can put a wood stove in, then we recommend checking out the canvas wall tents and bell tents from Elk Mountain Tents. These tents use a 100% polyester that is superior to cotton canvas boasting a significantly higher break and tear strength and a similar breathability. Becuase the canvas is synthetic, you also won't have to worry about mold treatments.