Best 20-Person Tents
There are so many great tent options out there, varying greatly in size. If you are in the market for an extra-large tent that can hold 20 people, you'll be pleased to see that there are almost as many great options in that size as there are in typical 4-person tents. Here are some of the best tent models available for you to purchase that can comfortably fit up to 20 people inside. Whether you need something for a big event or a family reunion, or just want extra space for you and your group, look no further!
Ozark Trail 20-Person Cabin Tent
One of the most popular and well-reviewed extra-large tents is the Ozark Trail 20-Person Cabin Tent. It is extraordinarily roomy inside (283 sq. ft. area), and it can fit 20 sleeping bags or 6 air mattresses inside comfortably with space left over for your gear, furniture, and anything else you need to keep inside. The sturdy design and high-quality material help it hold up excellently against strong winds and water. It includes an electronic port as well as a pocket to store your phones and other devices. There are plenty of other pockets (including 2 large gear pockets) inside to keep your valuables in so none of your important items get lost in the vast structure. 3 room dividers can be attached and removed with ease, depending on what you need to use the tent for. The tent is quite well-ventilated thanks to 8 mesh windows as well as a mesh roof. For how sturdy and spacious it is, the Ozark Trail is also quite inexpensive. You can find it online for just over $300.
Delta Canopies 20-Person Tent
Another fantastic option is the 20-person tent from Delta Canopies. It has a simple rectangular design and has more than enough room for a large group of people to sleep or move around inside comfortably. The material is strong and water-resistant, and it can hold up excellently against ultraviolet rays. It is surrounded by plastic windows that let in plenty of light on a nice day, and it has a door at either end for easy entrance or exit. The frame of the tent is made of galvanized steel that is built to withstand heavy winds and other strong weather. It comes with corner ropes, pegs, bungee cords, and Velcro that helps ensure that setting up the tent will be simple, and construction will be stable and strong. You will also get 6 storage bags for no additional cost, helping make storage and transportation of the tent and materials much simpler and more convenient. The heavy frame and thick material combine to give you one of the most durable extra-large tents on the market. For $1200, you can be assured that the tent will be able to last you for many outdoor gatherings and amazing camping trips for years to come.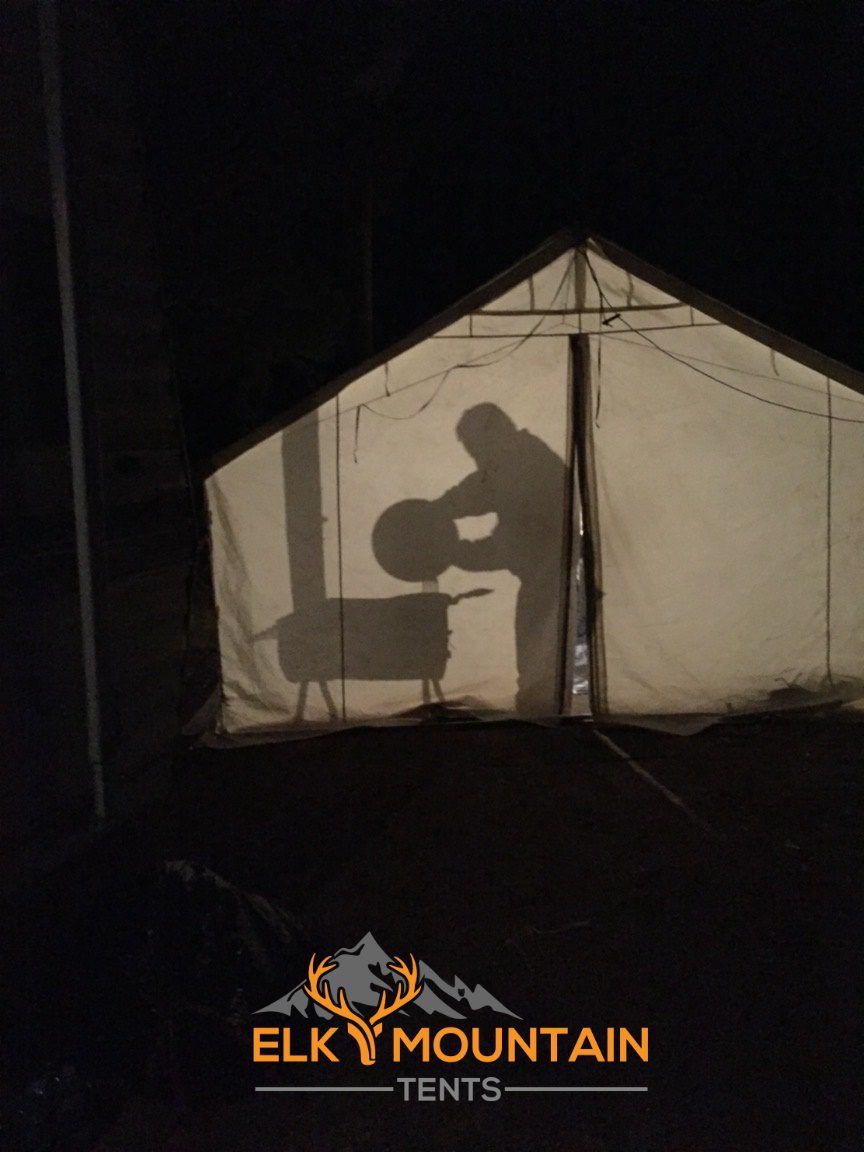 Grand Canyon Northwest Territory Tent
One of the most aesthetically pleasing and comfortable 20-person tents you can find is the Grand Canyon Northwest Territory. Its cabin-style design looks like a house and offers plenty of space. The 4 large mesh windows all around offer excellent ventilation and a great view of the outdoors around you. It includes partitions that separate the tent into 3 rooms for privacy and organization, in addition to the two closets with shelves to keep your clothes inside. The high quality walls, mesh, and fly make this a versatile and waterproof option. Pockets, pouches, and a gear loft help you make sure you won't lose any of your gear or valuables, keeping them safe and within reach. As a nice bonus, the Grand Canyon also includes remote control light, which can be a lifesaver when it gets dark outside and you're worried about tripping over things.
Fortuneshopt Family Tent
The Fortuneshop Family Tent has a distinct design, with 4 rooms separated by dividers making an "x" shape, allowing for maximum privacy. Additionally, each of the rooms can be accessed by its own door, essentially making it 4 interconnected tents. This is one of the best options if you want to keep your group or your things organized and separated from one another. There are 12 windows on the tent that provide fantastic airflow and ventilation. 5 queen-sized mattresses can easily fit inside, or plenty of sleeping bags depending on how many people you are housing. There is also an electronic port included so you can keep your electronics charging during the night, and the rainfly is reinforced to help ensure that you will be able to keep water from leaking inside. This tent model is quite inexpensive as well, costing just over $300 online.
Palm Springs Canopy Tent
If you are looking for an extra-large tent to use more for events than for actual camping, you should take a look at the Palm Springs Canopy Tent. This is a nice-looking option that can be great for any occasion ranging from a casual family reunion to an elegant wedding. The thick material of the tent provides excellent protection and shade from the sun during particularly hot weather. It also manages to keep out 90% of ultraviolet rays. The largest model can fit 50 people inside sitting down, while there are smaller models available that can more cozily fit 30 inside. It has five sidewalls and large doors for easy entrance and exit. The polyethylene cover is resistant to water, providing a great shelter during rain. This material, along with the rustproof steel frame, is built to last a long time, so you can be assured that this tent will be reliable for many years to come. The model is built to be set up with ease on whatever surface you need, whether it be on grass, dirt, or a harder surface like a deck.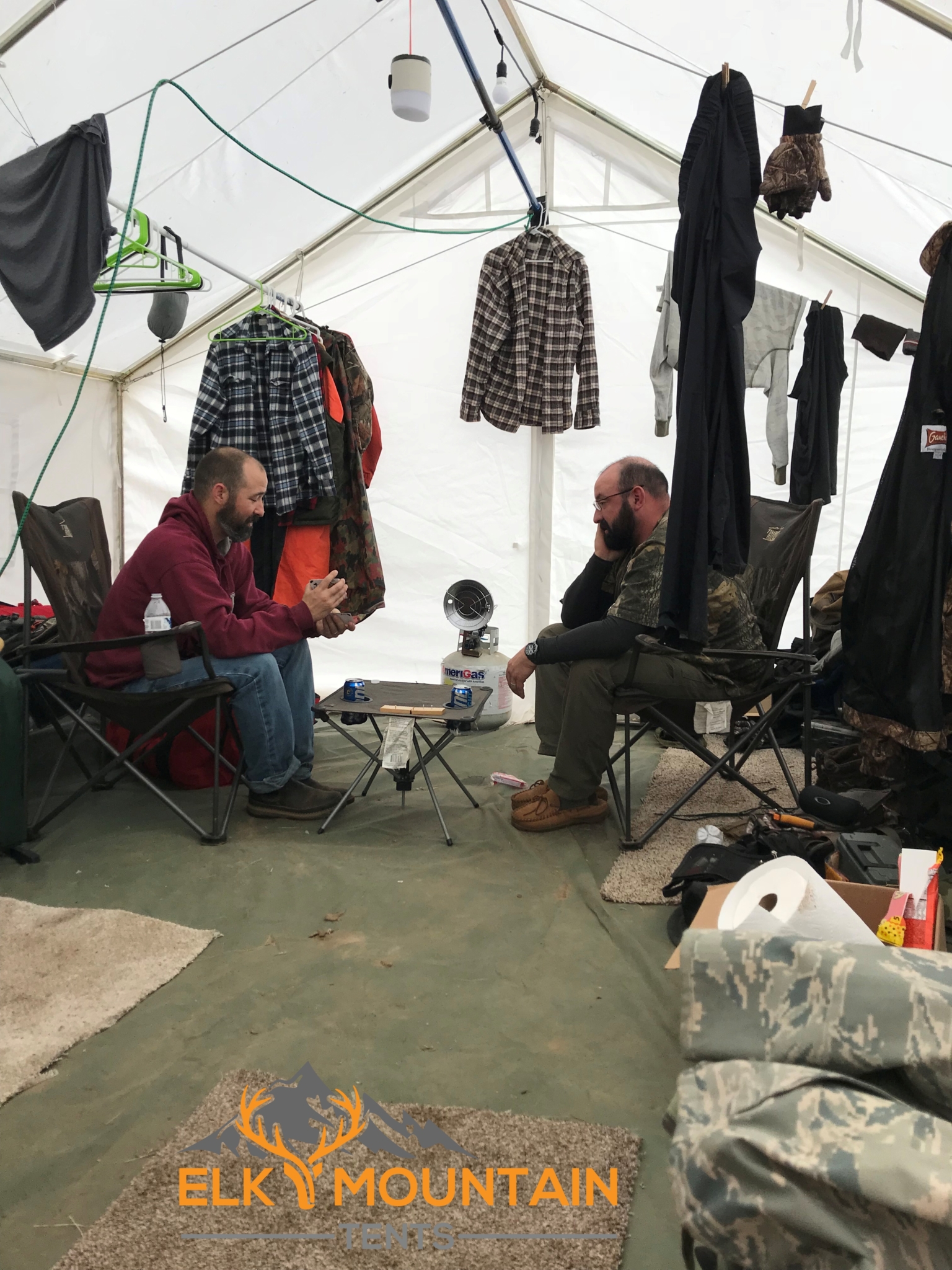 Shade Tree Tent
Similar to the Palm Springs is the Shade Tree Tent, which is a durable and easy-to-assemble canopy option, thanks to a frame made of galvanized steel and a spring-loaded locking mechanism. The sidewalls can be attached or removed to reveal or cover up the windows along the side. The doors on either side of the tent can zip wide open, giving plenty of room for several people to get in or out at once. The woven fabric is heavy-duty and is water-resistant in addition to holding up against 90% of ultraviolet rays. It is much easier to set up and take down thanks to the locking balls, which also help keep it stable.
Yescom Tents
Yescom is another great canopy tent brand that you may want to check out if you know you are going to be hosting large events. Their tents are quite popular for parties and gatherings and are available in both white and navy-blue colors. It is a simple, elegant design that can be used for just about any occasion you can think of. It is built to easily fit 20 people inside, sizeable enough for small to mid-sized get-togethers. It has a top cover, 4 sidewalls, and a sturdy steel frame. Getting in and out of the tent is simple, with a middle zipper that allows the doors to open up with ease. Its 12 nylon ropes and stakes make setup a breeze and help everything stay in place. Another thing that makes the Yescom so great is its adjustable size, adding some welcome versatility if you need to make the tent shorter to fit in a particular area. You can purchase the 10 x 20 option online for just over $200.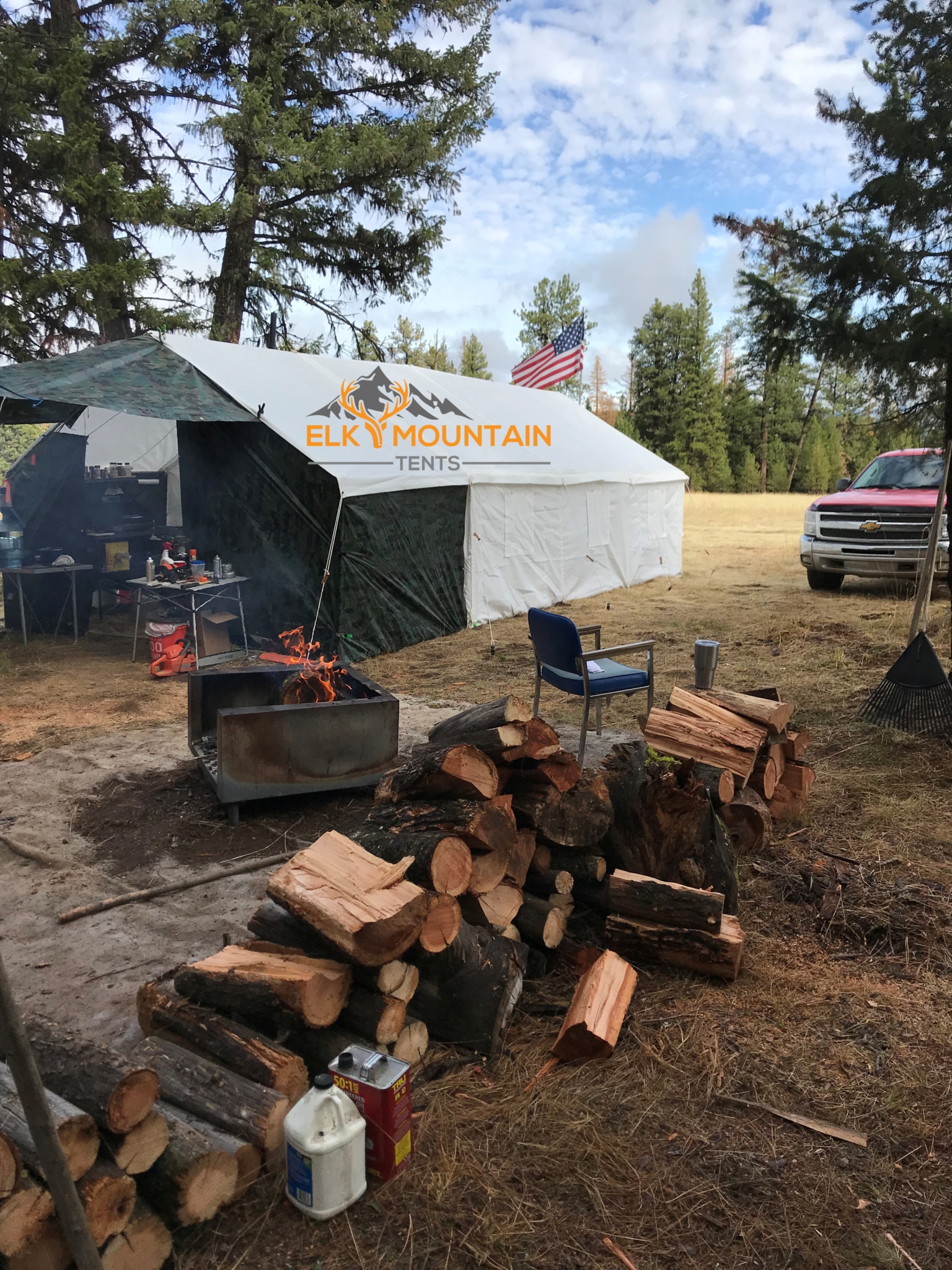 Tahoe Gear Ozark 3-Season Family Cabin Tent
The Tahoe Gear Ozark 3-Season Family Cabin is a 16-person camping tent but depending on your group you may be able to squeeze a few more inside. Though it doesn't have the largest amount of floor space on this list, it has all kinds of other great features included. It has a center height of 7 ft., so even some of the tallest campers can stand up inside comfortably. The material in the tent and the fly is high-quality and durable, and the fly is water-resistant and has reinforced seams. The polyethylene floor helps make the bottom of the tent strong, sturdy, and long-lasting as well. Guy ropes are included on all sides that help keep the tent stable during heavy winds. There is also an electronic port for extension cords to feed through, and mesh windows and floor vents help keep consistent airflow throughout the tent. Setup and takedown for the tent are quite simple, thanks to the shock-corded poles and pin and ring design. The Tahoe Gear can be purchased in both yellow and blue varieties.
These are just a few of the best 20-person tents on the market. Whether you are looking for an elegant canopy for events and gatherings you may be having or want something that your whole large family or group of friends can comfortably sleep inside of (and can even have some privacy), you are sure to find just what you need. Extra-large tents like this vary in price as well, so you can go with a quality-assured expensive model, or if you don't want to break the bank, there are still plenty of great cheaper options that are plenty large enough to fit your group and all your gear. Get out there and enjoy the great outdoors!
Sources: