Best Pop-Up Tents in 2023
Camping is a blast and can be a great way to relax and get away from the hustle and bustle of everyday life. There are aspects of camping that can be a bit of a hassle, however. One of these is pitching your tent. Many tents, especially large and comfortable ones, can take a long time or be confusing to set up. If you are in the market for a new tent and want to avoid this complication, you may want to consider getting a pop-up tent. New tent technology is being developed all the time, resulting in more advanced and convenient shelters. Pop-up tents require no effort to set up, all you need to do is take it out of the packaging and let it do the rest of the work. The poles are built into the tent itself, so you don't need to attach the fabric to the frame, and the entire thing can fold down into itself. Here are some of the best and newest pop-up tent models on the market right now.
Wnnideo 4-Person Family Tent
If you want to go on backpacking adventures with your pop-up tent, you will want to find a lightweight option. One of the lightest pop-ups available is the Wnnideo 4-Person Family Tent. If you like a decent amount of room in your backpacking shelter or plan on sharing a tent with a partner, this is the way to go. Not only does it pack down small and compact and set up on its own, but it also only weighs 6.5 lbs., leaving you with plenty of room in your backpack to carry the other gear you need. Once set up, there will be plenty of room in your tent for you and your partner to keep all your gear safely inside as well, thanks to a floor area of 10 x 8 ft. For reference, that is enough space to comfortably fit a queen-sized mattress inside for those stationary camping vacations. The tent can withstand rough weather, thanks to sealed and water-resistant doors and windows and wind resistance up to 50 mph, although the rainfly is a bit small. If you anticipate much bad weather during your backpacking trip, it is probably worth the investment to buy a larger option. The door and opening at the top of the tent allow for plenty of ventilation during hot backpacking and camping getaways. If you aren't backpacking, you'll find that 2 adults and 2 children can fit comfortably inside, making it one of the most lightweight family pop-up tents as well. Best of all, the Wnnideo 4-Person gives you an excellent bang for your buck, costing just $90 online.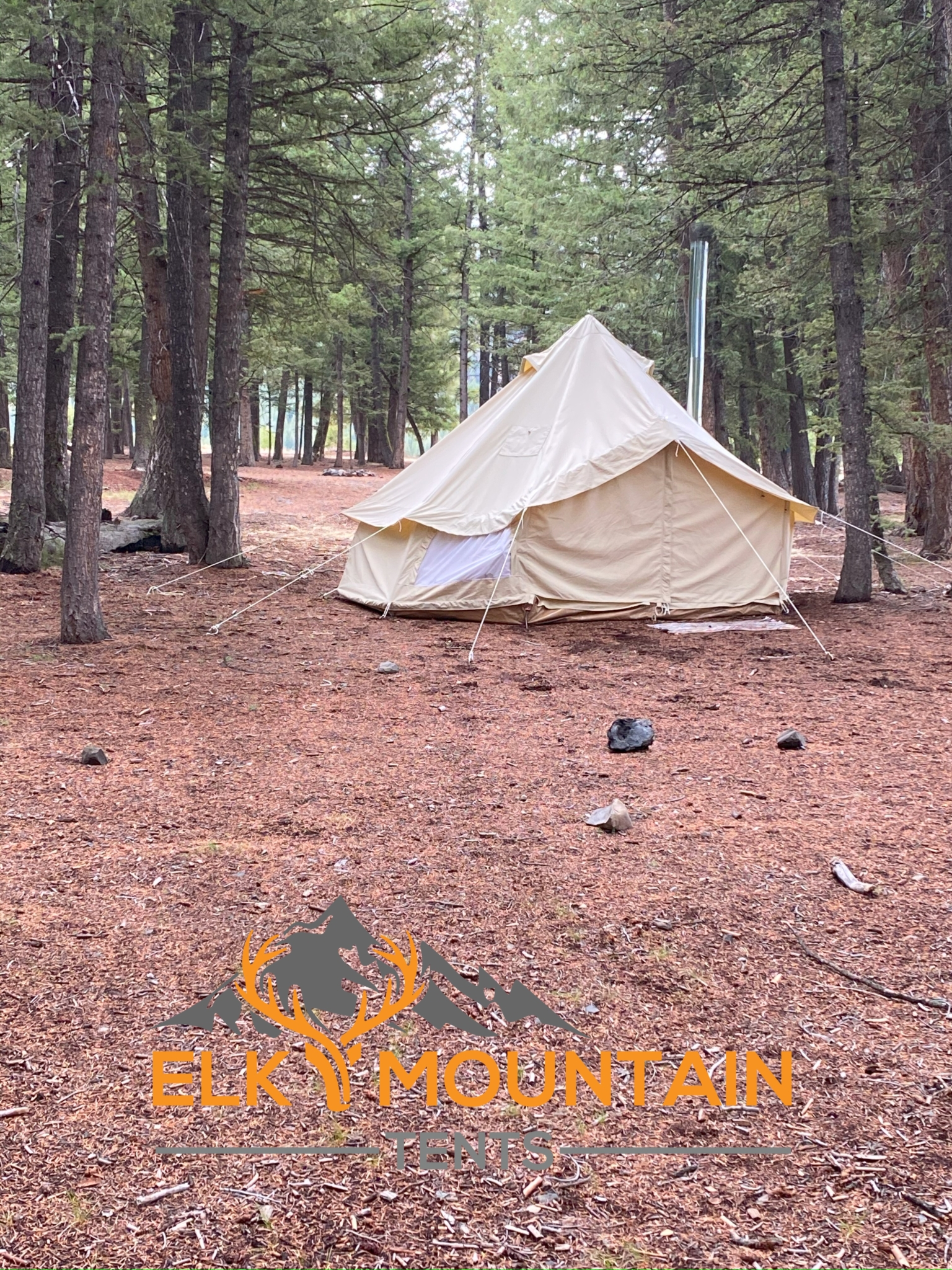 Hewolf Instant Tent
Another high-quality budget option is the Hewolf Instant Tent. This pop-up includes mesh that offers protection from small insects while providing great airflow, especially during the hot summer months. There are storage pockets inside so you can keep your things organized. It is durable enough to handle slight winds, thanks to a double-zippered door and sturdy guy lines. Keep in mind, however, that the Hewolf isn't built to withstand heavy rain. The floor is much thinner than it is in other tents and could potentially allow water to leak inside. Because of this, it might not be the best for backpacking when you aren't sure what the weather will be like. Since it only weighs 6.5 lbs., though, it is a great option to use if you need to hike for a bit to get to your campsite. It can fit 2-3 people inside comfortably and has 2 doors for ventilation and easy entrance and exit. The Hewolf Instant Tent is available online for just $80, so if you are on a tight budget, there are few options better than this one.
Oileus Pop-Up Tent
If you like space to sit up straight and stretch out a bit, check out the Oileus Pop-Up Tent. This model can fit 4-6 people inside and is one of the tallest and longest pop-ups on the market, putting it a step up from many of the others on this list in terms of size. It has 2 doors and 2 windows (with bug protection) to provide necessary ventilation throughout the tent. It is easy to transport in a car since it can fold down to a practically flat circle. Setup is instant, and the design allows it to fold down just as easily. One drawback to this tent is the thin vinyl material used in the floor. It isn't the sturdiest so it could tear more easily than other tent bottoms, allowing water to leak inside. If you aren't sure what the weather and terrain will be like, you may want to bring a tarp with you to keep under the tent. It weighs 7.7 lbs., which is more than some of the other pop-ups on this list, but still quite light considering its capacity. Available online for $130, this is the best option out there if you want to go camping with a small group and be able to stand up straight inside.
Quechua 2-Person Tent
The Quechua 2-Person Tent is one of the highest quality pop-up tents available, resistant to water and windproof up to 30 mph. This durability can't be found in a lot of other instant tents, so if you are worried about bad weather rearing its head while you are trying to enjoy an outdoor getaway, this is a great option to go with. The seams of the tent are reinforced, keeping any water from leaking in during heavy rainstorms. It can also keep cool during warmer weather, with ventilated flysheets and technology to keep the inside of the tent dark during the day. Set this shelter up in the shade and you won't have to worry about accidentally walking into a sauna at the end of a long, hot day. Transportation is no issue for this tent, as it weighs just 6.8 lbs. It is small for a 2-person tent and doesn't offer a lot of headroom inside, but it could be worth the sacrifice if you are prioritizing weatherproofing in your pop-up tent above all else. You can buy this tent online for $180.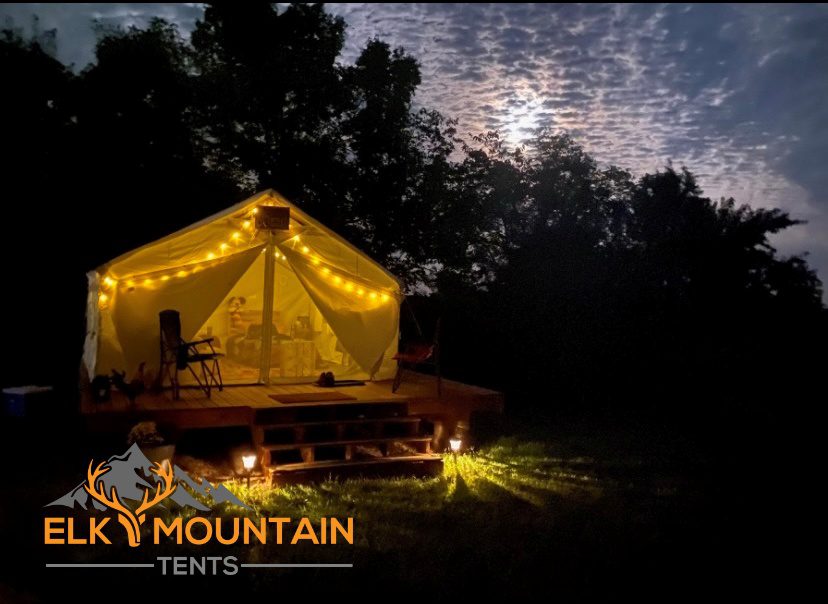 BFULL Instant
Of all the instant set-up pop-up tents out there, perhaps the easiest one to pitch is the BFULL Instant. What makes this model stand out among the rest is the automatic hydraulic system built into the poles. Many other pop-up tents will occasionally jam while setting up, but this system is smooth and reliable. No work from you is required, just let the tent do what it was made to do, and it will be ready for use in less than 1 minute. It is a spacious 2–3-person tent, offering elbow room and space for your gear. You could comfortably fit a queen-sized mattress inside. There is also a hook to hang a lantern from the ceiling as well as storage pockets inside. The poles are made from lightweight but durable fiberglass, keeping the weight of the tent down to 7.4 lbs. A nice bonus to this tent is that it comes with extra stakes. One downside to the tent is that the windows are small and don't offer much in the way of ventilation. It also won't hold up against heavy rain (it should do fine during light rain), so you may need to apply a waterproof coating and set it up on a tarp. This tent is available now for $110.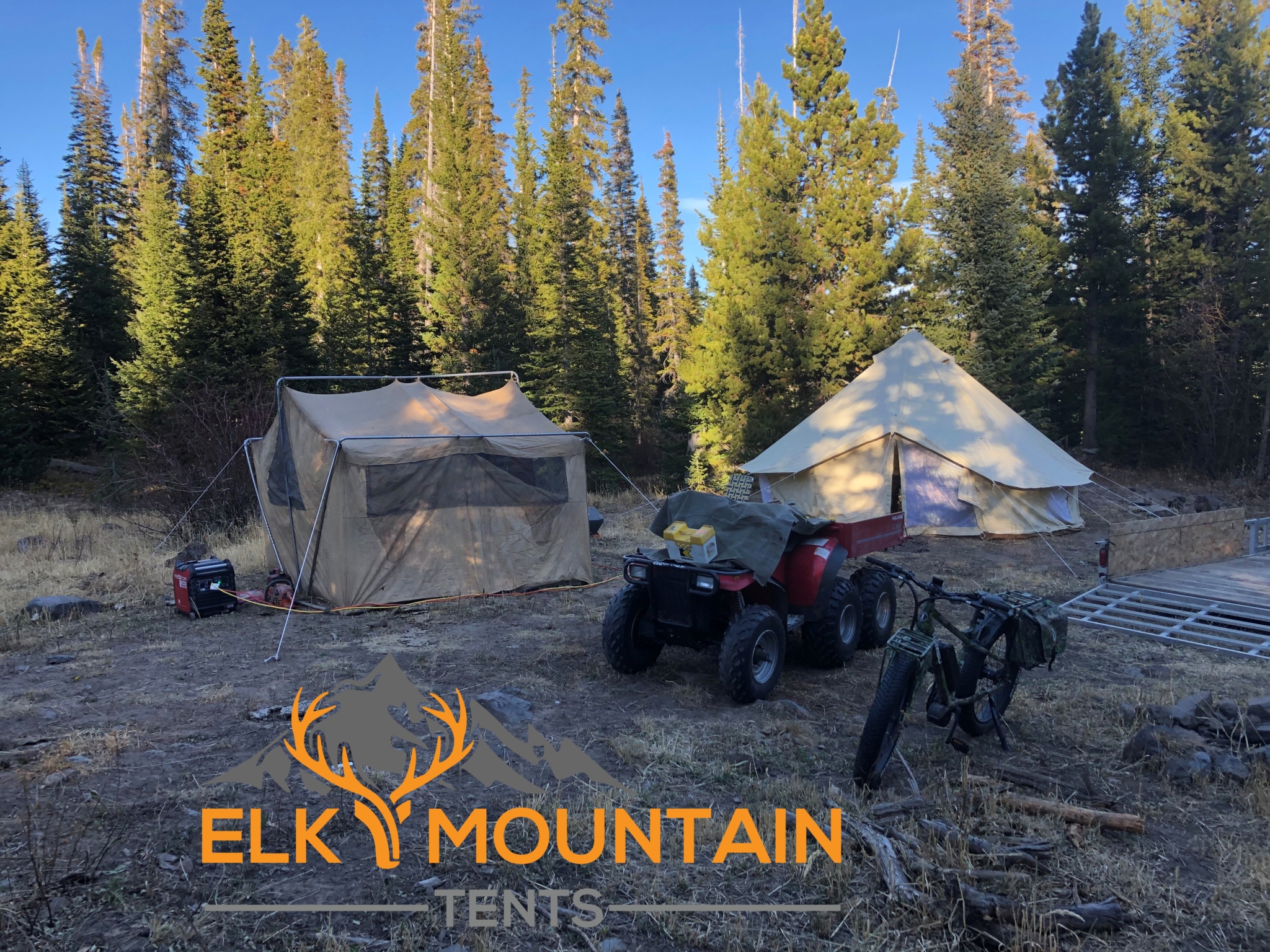 Moon Lence
If you don't have a lot of space in your car or storage area to transport a tent or want to minimize space as much as possible, the Moon Lence might be the pop-up tent for you. When folded up, this is one of the most compact pop-ups out there. This makes carrying it easy as well, though it is heavier than other tents on this list, at just over 10 lbs. When set up, the tent is quite roomy, with space for 4-5 people to comfortably stay inside with their gear. The windows and doors of the tent are large and offer fantastic airflow, so this tent won't get too hot while you are out and about during the day. The mechanism that makes the tent pop up allows for one person to do it in just a couple of minutes. While the rainfly is reliable, the tent itself doesn't have the best waterproofing out there, so you may not want to use it if you anticipate much more than light rain (unless you apply waterproof coating to the rest of the tent). For just $100, few pop-up tents can pack down this small while still offering plenty of room.
These are all some of the best pop-up tents on the market right now, all using new and advanced technology to help make your stay in the great outdoors as memorable and enjoyable as possible. Whether you are going backpacking or taking the family on a trip, there are great pop-up tents that can make your life much easier and give you more time to relax in nature.
Sources: https://wildproofgear.com/best-pop-up-tent/