Inflatable Tents
No matter what the product is, there are always innovators coming up with new ways to improve them. Tents are no different! There is no shortage of excellent innovations happening every year with tentmaking, whether it involves making them more durable, more spacious, lighter, or even easier to set up and takedown. There are plenty of great tents on the market that are made to be set up without using any poles, removing a lot of heartaches that often comes from trying to pitch a tent. These tents can be set up and taken down instantly, and usually, you only need one person to do it!
Some of the best tents without poles come in the form of inflatable tents. These have all kinds of advantages for them. While inflatable tents have been around for a long time, only in recent years have they become a viable alternative to your typical camping tent. These tents essentially replace fiberglass and metal poles with inflatable tubes, and they can typically be set up in just a few minutes by one person. All you must do is stake the base down, inflate it, and then secure the guy lines with pegs. Simply reverse this process to take the tent down.
---
Inflatable Tent Concerns
A common worry with inflatable tents is that they won't hold up well against wind, but you'll be pleased to find that these tents can withstand a surprising amount of wind. Though the tubes bend just like any other tent pole would, they instantly snap back into place, so the wind can't cause any permanent damage as it could on tents that do have poles. On top of this, the material the tents are made from is durable enough to withstand strong weather, so the tearing that can happen with regular use of poled tents is not an issue with these.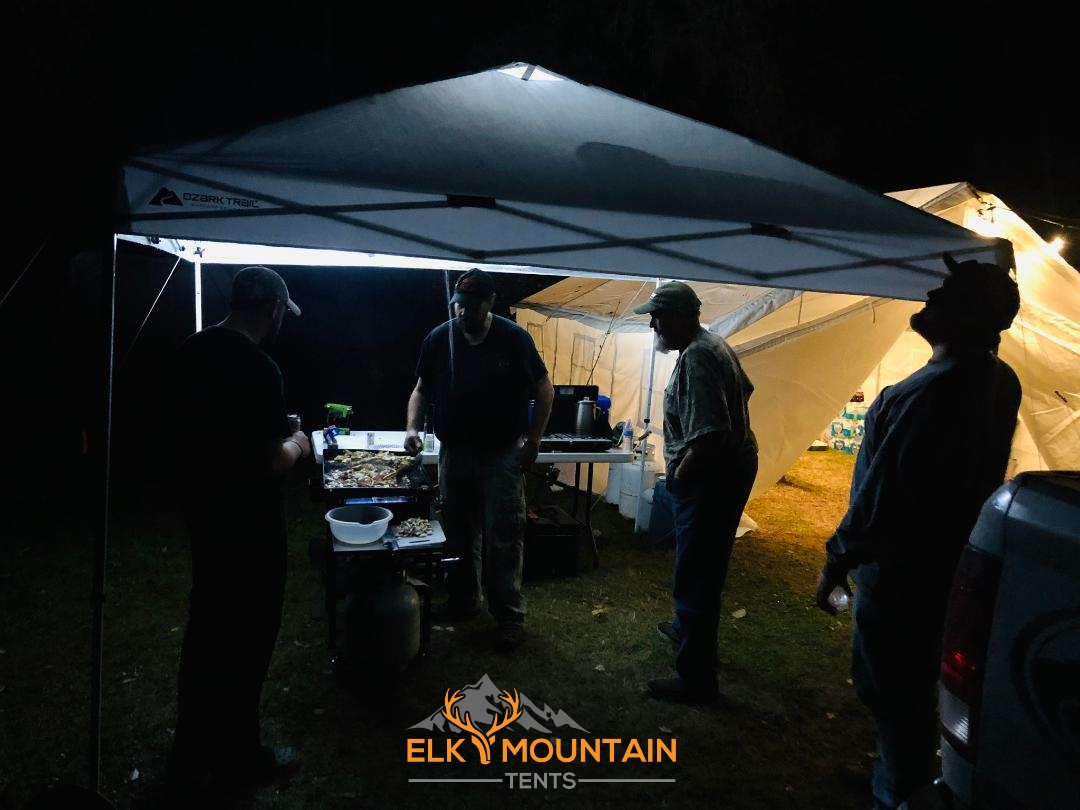 One of the things that makes newer inflatable tents much better than previous models is that they include a pressure release valve in case it gets too hot. In older inflatable tents, the heat would expand and have nowhere to go, so if it got too hot, the tubes would burst.
Inflatable tents are remarkably easy to transport from place to place since they don't have any poles to worry about. While the material itself is often a bit heavier than others, the lack of poles makes them easy to stuff wherever they need to go, so you don't need to worry as much about making room for them in your car or backpack.
Though it is low, there is a possibility that inflatable tents can puncture during your trip, so it is highly recommended that you pack a repair kit with your camping gear. Luckily, they are made to be quite simple to patch up.
A great inflatable option for backpackers is the Nemo Morpho, which weighs less than 5 lbs. and can fit two people inside. It takes advantage of not having poles by creating more room inside for people as well as a large vestibule. It is also made to be especially easy to pack uptight and fit inside of a backpack, which is extremely handy when you are hiking and need as much room as possible in your backpack for your other gear.
Though it is a bit heavier at 5.5 lbs., the Heimplanet Fistral is another good option to take backpacking, and it can fit 1 or 2 people. It has two entrances to make it easy to get in and out and it has two vestibules for convenient storage space. This makes it an especially good option if two people are going to stay inside.
Aside from trekking, there are just as many great inflatable tents to use on a fun group outing. One of the best (and least expensive) of these is the Kelty Airlift. It can fit 4 people inside (or 6 if you purchase the larger version) and it weighs less than 20 lbs. The tent includes a very efficient dual-action pump, and it can be set up in under a minute!
---
Durable Tents
If you are looking for a strong, durable tent to take a group of 6 camping, you might want to look into buying the Vango Odyssey Air 600. Though it is a bit heavier, it can withstand a lot more than your average tent. The tough flysheet is highly waterproof, so the tent is quite safe to use during questionable weather. It has plenty of room to fit 6 people inside and even includes a porch to relax on when the weather is nice. On top of all that, it only takes 8 minutes to set up, which is excellent for its size and durability.
In addition to having a great inflatable backpacking tent, Heimplanet has several options for inflatable group tents. One of these is the Heimplanet Nias, a tunnel-shaped tent that can fit 4-6 people inside. The tent's shape gives it versatility and stability. It has two separate cabins to sleep in that can be removed, a large vestibule, and two entrances into the tent with ventilation in the center. There is plenty of room to store gear inside, so if you plan on having a lot of things with you while you are camping, this is certainly a great option to look at.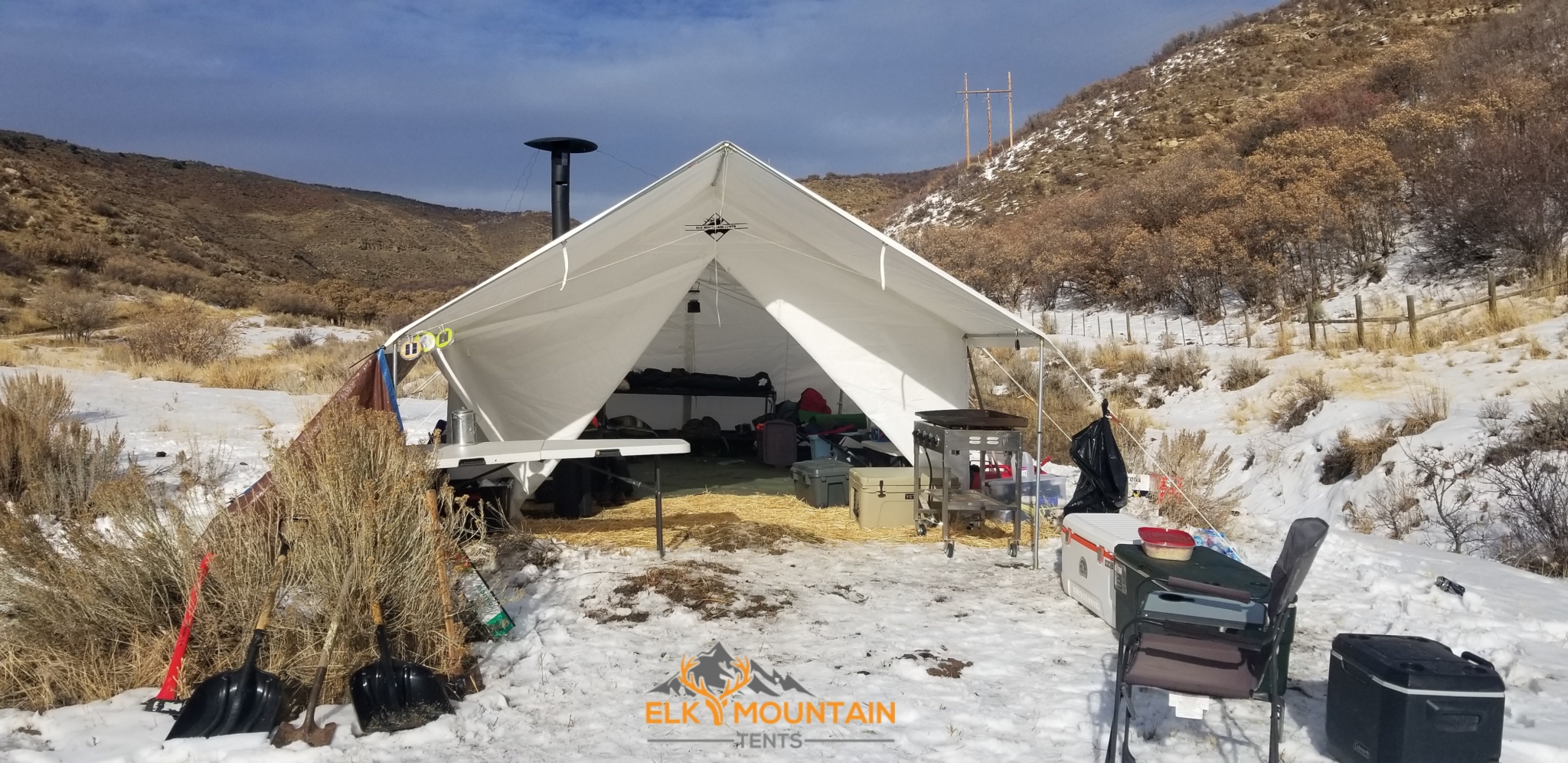 Another great tent from Heimplanet is the Heimplanet Cave. This tent has a unique look to it that would be difficult to set up with poles, but luckily with the inflatable beams, you don't have the same hassle. The unique design gives the tent added strength and stability. Even though the beams cross over each other multiple times, the whole tent inflates from just one valve, making it much easier than it looks to pitch. The tent sections itself off after it is inflated, so if one beam were to puncture it would not bring the whole tent down. You'll find that this is one of the nicest and most well-crafted 2-3 person tents on the market, and it weighs just over 10 lbs.
There are plenty of other popular 4-person options, including the Quechua Air Seconds 4.1, which weighs 27 lbs.
One of the largest inflatable tents available is the Wenzel Vortex, which can fit 8 people inside with ease (there are also 4- and 6-person options). For how large it is, it is one of the least expensive tents you can buy. It is built for families or small groups of adults. Either way, you are sure to enjoy its simplicity and durability.
The Outdoor Revolution Ozone 6.0XTR Vario is another amazing 6-person inflatable tent. It is extremely versatile; not only can it split into two separate rooms, but the large porch area can also split up into an inside vestibule and an outdoor porch. Though it is heavy, it can set up in less than 5-minutes, making it one of the nicest tents to take with you on a group camping trip if you want to just set it up quickly and start having fun!
There is no shortage of great 6-person tents that you can find, including the OLPRO Martley Breeze 6 Berth inflatable tent, which is made from waterproof material and only takes 10 minutes to set up, the Moose Outdoors 6 person inflatable tent which is made from a waterproof material and takes 7 minutes to set up, and the Coleman Fastpitch Air Valdes which is a tunnel-style tent.l.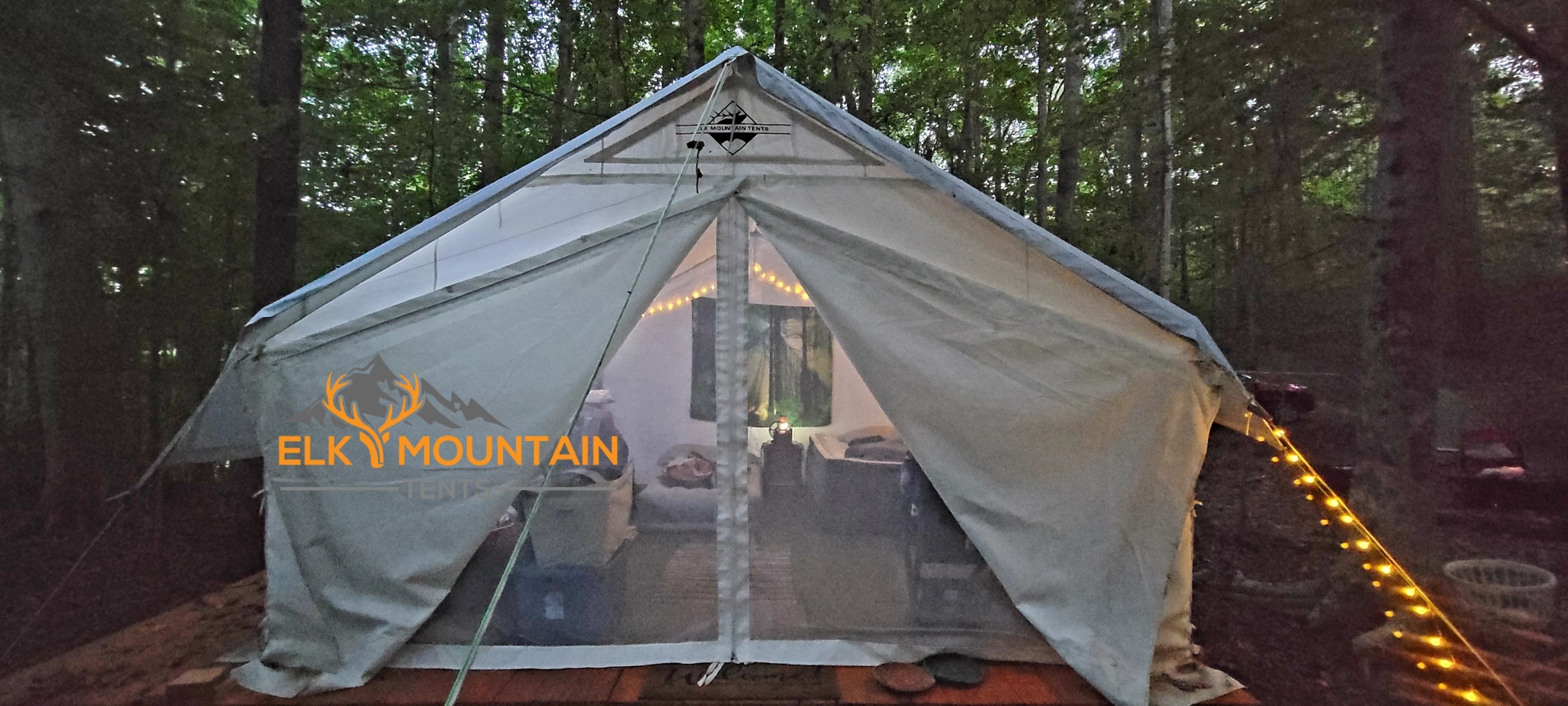 One great, inflatable option for those who have a campervan is the Gybe Bus Tent. It is much different than the other tents described herein that it is an awning, but it adds a lot of comfortable extra space for your camping adventure. If you are looking for a simple way to enhance your camping experience with your van, this is absolutely the way to go!
Before buying an inflatable tent, be aware that there are some downsides. One of these is the weight. While some smaller tents are made to be lighter, inflatable tents are generally heavier than poled tents that are the same size, because the material needs to be much stronger in an inflatable tent. The larger family-sized tents weigh much more than their poled counterparts. Inflatable tents are also usually a lot more expensive than most other tents on the market.
There are a lot of amazing tents for all kinds of purposes on the market, and the inflatable ones are a great way to go. Whether you are looking for something light and compact to take backpacking, something simple for a casual outing, or a large tent that you don't have to spend hours pitching, you are sure to find some strong, durable, and attractive options that are sure to satisfy your needs and last you a long time. Look at all the available options! These are just a few that you might enjoy but find one for yourself and have an amazing time camping!
However, if you're looking for a sturdy, canvas tent built to last for years of four-season camping and hunting, check out the canvas tents sold by Elk Mountain Tents. Our canvas tents use a unique polyester unlike the polyester used in some of the tents mentioned above. Ours has been crafted to offer a strength comparable to ultra heavy duty 14 oz cotton canvas but does not need any UV, rain, or mold treatments. Polyester is simply more versatile and better in this regard. It's possible to have ultra thin backpacking polyester and heavy duty thick polyester.
Sources: