Pop-Up Tents
Tents not only come in all different shapes, sizes, and designs but also with various technical things that make them great. You can find tents that stand up without needing to be staked down, tents that inflate rather than use metal poles, and even tents that just pop right up as soon as they are taken out of the bag. These "pop-up tents" are awesome for those whose least favorite part of camping is pitching the tent. They set themselves up instantly, so you can get right to the fun stuff as soon as you reach your camping destination. No hassle and no hardship involved! There are many high-quality pop-up tents on the market, and here are some of the best and most popular.
---
One to Two Person Tents
Whether you are looking for something small for one or two people to take on a trip or something larger intended for a group gathering, there are excellent pop-up options available to you. One of the best two-person options is the Pinnacle Camping Tent, which has a simple yet sturdy design. The tent has excellent ventilation throughout, as well as a good-sized door built-in, fabric windows, and mesh walls to allow air to pass through. The tent works best for quick day trips (nothing too fancy) where you know the weather will be good. It does include 4 guy lines that help it maintain stability, but the tent itself isn't built to handle rough weather. It is a great option for a cool shelter to hide out from the sun and keep bugs outside. You can purchase it online for about $150, so it is a cheap option when it comes to pop-up tents.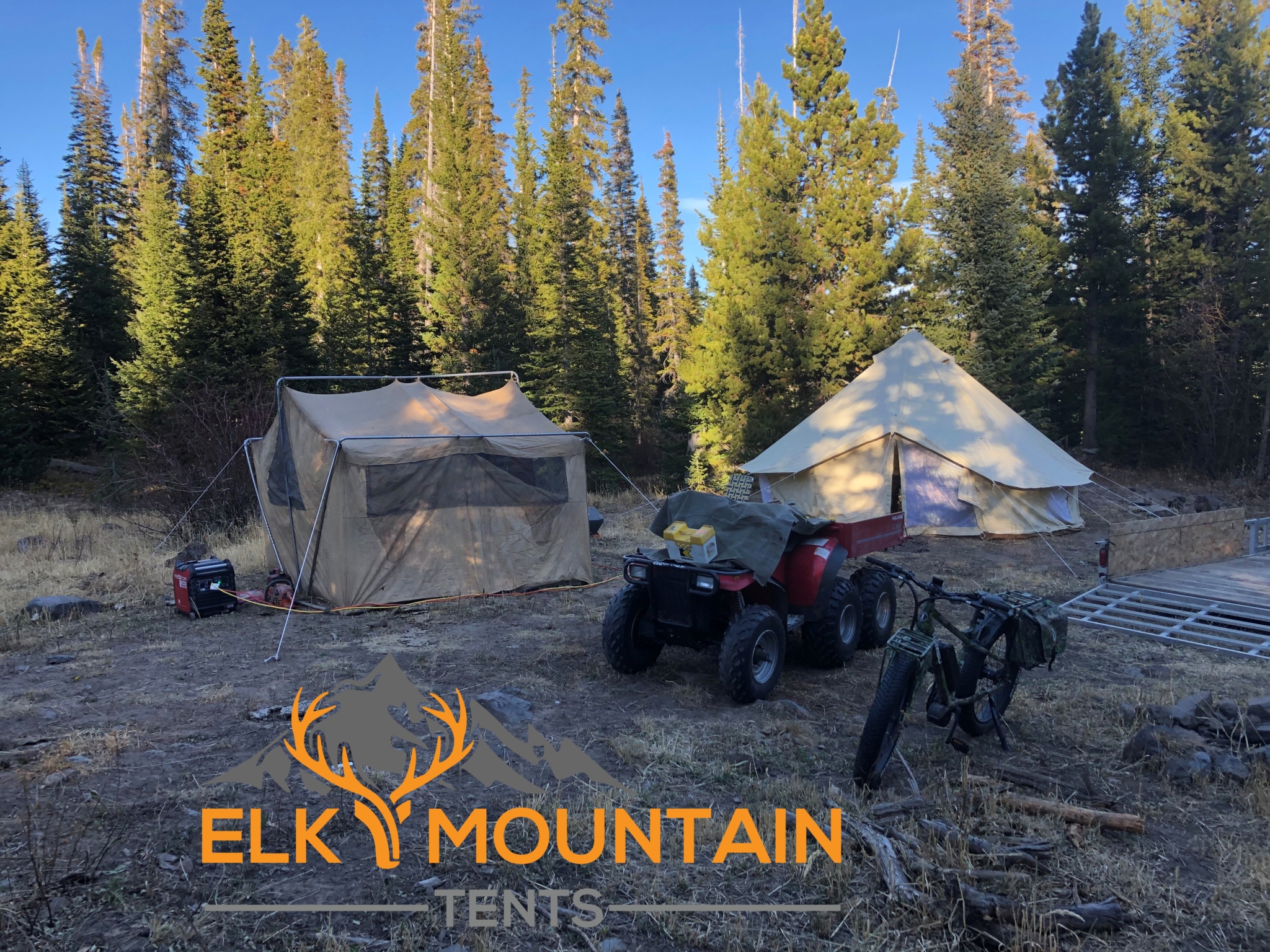 Another great two-person pop-up tent comes from Always Outside. It is well-regarded for its water resistance, so if you are anticipating light rain during your campouts, this is a great option to look into (though it isn't ideal for heavier rain or more extreme conditions). The tent should also be able to handle mild winds since the 4 guy lines included help it stay rigid and upright. It is also easy to transport from place to place since it is very lightweight and compact. The design of the tent allows it to be set up in seconds and includes a large door, bug-proof mesh, and a mesh window for ventilation. Overall, it is a nice convenient option for a couple of people to stay shaded from the sun and keep insects from bothering you.
The Coleman 2-person tent is one of the most durable small pop-up tents that you can find, and it can set itself up in less than a minute. For how strong the material it is, the tent is also very lightweight, allowing for almost effortless transportation. It has a removable top, giving you a spot to look at the stars or better keep air circulating throughout the tent. The rainfly can change positions, so you can find what position works best at your campsite for your tent to be protected while staying ventilated. There are storage pockets inside to help keep track of your gear as well. The Coleman can handle rougher weather than other pop-up tents, with a weather-resistant zipper cuff and reinforced seams. It can easily fold down flat, so storage space is barely an issue.
---
Three to Four Person Tents
There are just as many fantastic options when it comes to tents for small groups of 3-4 people. The TSWA pops up as soon as you take it out of the package, and it is easy to get in and out of because of its two entrances. There are convenient interior pockets to easily keep track of your things and avoid having clutter all over the floor. It does include mesh windows, which will keep insects out while helping the tent stay nice and cool. The material the tent is made of is not only very light (under 4 lbs.) but is resistant to both water and UV rays, so it should be able to last a long time as well as handle whatever weather the summer might throw at you. The tent can comfortably fit 3 adults inside.
The Toogh 3-season Sundome is another great option to look into if you need a strong 3-person tent. While it won't do the best during the winter, just about any other time of year the Sundome should be durable enough to handle the great outdoors, with a stable design, a rainfly, and waterproof seams. The frame is made from a system of hinged poles, making it different from other pop-up tents, but it still sets up in less than a minute without any hassle. There are two large doors as well as a mesh window, keeping the tent especially well-ventilated. Available for just $90, this tent is a steal for those wanting something durable to take on casual campouts.
The pop-up tent from Bookishbunny Outdoor is a great 3-person option for camping year-round. It has a very distinct circular design when it is packaged, which allows it to simply spring up once its opened and fold back down just as easily. This also makes it simple to transport, especially considering it only weighs a little over 5 lbs. Both the base and the outer shell are made of waterproof material, and the tent design has an excellent ventilation system, making the tent convenient and comfortable during any season.
The Quechua 2 Second waterproof pop-up tent is quite a luxurious option for 3 people to enjoy. There is a blackout coating on the tent that keeps the inside dark and cool, which is nice to have on a hot summer day and can be especially nice if you plan on sleeping in, as the sun won't wake you up. It is highly waterproof, and it is built to resist heavy winds, so you don't need to worry too much about the weather ruining your campout. This tent should do just fine during the winter. There is also ample storage space in the pockets inside, so you can keep things tidy. Available for just over $200, there are plenty of great advantages to this tent that makes it more than worth the price.
The FiveJoy Instant Pop-Up tent is just as quick to set up as its name suggests. It only takes seconds to set up and to fold down, making it an amazing option for groups of 3 or 4 to go camping in. The material the tent is made of is some of the highest-quality waterproof material you can find, so it is ideal for any season of the year. It is also one of the most durable pop-up tents on the market, which has led to it being a popular choice for hunters. If you happen to be looking for something convenient to go for a hunting trip in, this is the tent to take with you. There is also a large vestibule and plenty of storage pockets in the tent, enough that all the gear you bring with you hunting can easily be kept inside. It has plenty of floor and ceiling space for 4 people to keep comfortable, and it will be sure to be a favorite for years to come.
---
Six+ Person Tents
You will be pleased to learn that there are great pop-up tent options for larger groups as well. The Wnnideo instant pop-up tent has plenty of room inside to accommodate 6 people. It is a great tent to take on a casual campout as well as for a large group hunting trip. It is made of highly waterproof materia and has 6 mesh panels to make the tent breathable while keeping out insects. It only weighs 9 lbs., which is impressive considering its size and quality, and like other pop-up tents, it is easy to set up and takedown.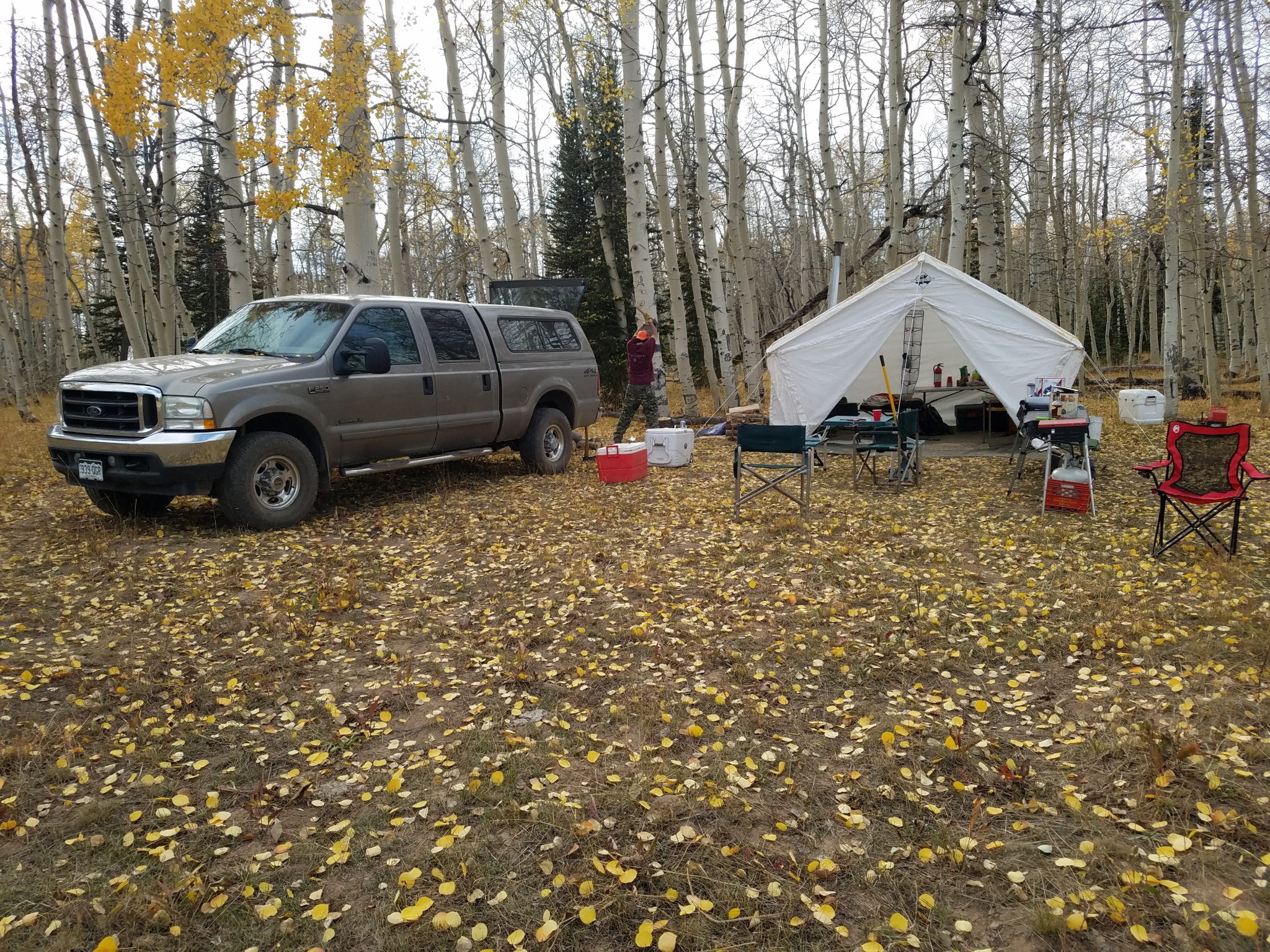 Another fantastic 6-person tent is the Coleman Instant Cabin, which capitalizes on both floor and vertical space, offering more than enough room for the whole group to be comfortable. The frame has a tubular design that allows it to set up in 60 seconds. The tent has a center height of 6 feet and a mostly flat ceiling across, so most people can stand up inside quite comfortably as well. It is built to handle heavy rain, so don't worry about getting wet during unexpected rainfall. Available for less than $200, you would be hard-pressed to find a better 6-person pop-up tent for this good of a price.
No matter what your needs are, whether you are going for a casual summer campout or a rough hunting trip in the snow, no matter how many people you will have with you, you are guaranteed to find an excellent pop-up tent to suit your needs. No more annoying tangling of poles and fumbling through instructions! Just quickly throw the tent up and start doing what you went out in the great outdoors to do!
Now, if you want something durable and designed for all seasons, something that you can bring a wood stove into, then we recommend you check out canvas tents. These sturdy tents are not ideal for your casual camper or your backpacker, but for those who need a home away from home, these have you covered. Elk Mountain Tents uses polyester instead of traditional cotton in their canvas because it is the superior material because polyester is naturally waterproof, requires no UV treatments, and is incapable of rotting (a serious issue with traditional cotton canvas). Furthermore, all tent models come with screened windows, stove jack, and an angle kit.
Sources: