The Most Unique Camping Tents
Are you looking for interesting ways to spice up your camping experiences? Maybe you still have that thirst for the great outdoors but want to try something new? Look no further! With new tent designs being created all the time, there are all kinds of new ways to enjoy your camping adventures. Many of these different tent designs have advantages that you won't find anywhere else. Take a look here at some of the most unique tent designs on the market right now, and you just might find your new favorite way to camp.
Mountain Hardware Stronghold Tent
The Mountain Hardware Stronghold Tent is every bit as sturdy and durable as its name implies. This dome tent is commonly used as a base camp in places with the most extreme winter weather, especially for alpine climbing. It holds up remarkably against wind and can keep 10 people inside. If you do have that many people staying inside you will likely need a place to keep small items organized so you don't get them mixed up with others. Luckily, there are interior pockets for that very purpose. Other features include canopy and mesh doors, UVX windows (keeping the inside bright), and a skirt that can seal the tent. For its size, it is quite simple to set up thanks to color-coded components. The mesh and canopy material of the tent can unzip to allow ventilation to come through when it gets a little too toasty inside. The tent is available for $4000, making it a great option if you have a little extra to spend and want something that will endure any weather that nature might throw your way.
Redverz Series II Expedition Tent
The Redverz Series II Expedition Tent takes on a much different design than any other tent you have likely seen. If you enjoy riding bicycles or even motorcycles during your camping excursions, you should take a look at the Expedition, as it includes a large garage bay area in the tent large enough to fit a full-size motorcycle inside. If you are nervous about leaving your bike outside during the night or simply want to keep it protected in case of unexpected weather, this is the tent for you. This spot can also serve as a nice cooking area or spacious changing room, as it can be easily covered and uncovered at your convenience and is separated from the sleeping area (not to mention this area alone is over 6 ft. tall). Both sides of the tent open up, making it easy to ride the bike into one side and out the other, no need to worry about awkwardly trying to back it up. The sleeping portion of the tent is large enough to accommodate 2-3 people, so if you and a partner are looking for a nice motorbike adventure, you're in luck. Its unique design makes it somewhat difficult to pitch, so it may be worth it to practice setting it up in your backyard before taking it out camping. It weighs just under 15 lbs., so you wouldn't want to take it backpacking, but it is still lighter than many other 3-person tents. It is also more spacious than many other 3-person designs, with a wide tunnel structure that is 77 inches tall and 100 inches wide. In addition to the sections that open up to ride the bike into, there is a door at the front and back of the tent as well.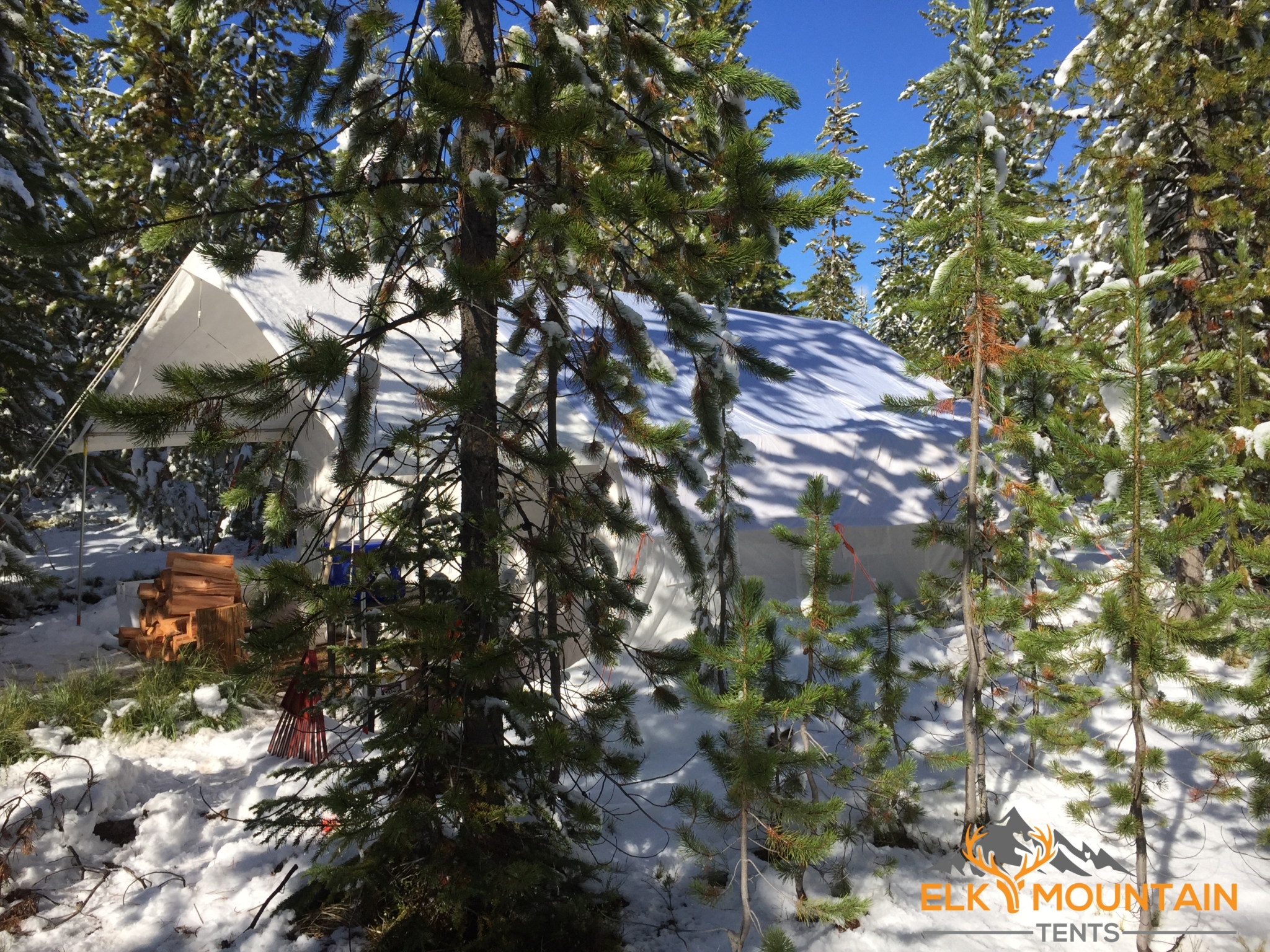 The Cave
Another interesting tent design is The Cave made by Heimplanet. It is a sturdy yet a lightweight option that uses darkroom technology to block out the sun almost completely. If you enjoy sleeping in during your camping trips or taking naps during the day, this tent will be an absolute delight for you. Another great feature of this tent is how easily it can be set up. Instead of using metal poles, it relies on built-in inflatable tubes. This makes the tent lightweight and much easier to transport as well. Though it is light, it is still strong enough to withstand wind, rain, and rough weather thanks to a waterproof ripstop polyester fly and a ripstop nylon inner material, and a unique diamond frame structure. It can fit 2-3 people inside, making it a perfect camp for you and a partner to enjoy and keep out of the sun for as long as you'd like, and it includes both a vestibule and a gear loft for storage. It is available online for $760 and is well worth it if you are looking for a relaxing tent option that will hold up well during any time of year.
Tentsile Stingray 3-Person tent
The Tentsile Stingray 3-Person tent is a standout even on this list of wild tent designs. What makes the Stingray so unique is that it is a combination between a tent and a hammock. The 3 sides can be tied to trees, keeping you elevated above the cold ground while you enjoy a good night's rest. Getting in and out is made simple, thanks to a floor hatch in the middle of the tent floor as well as doors on all three sides. If this tent sounds appealing but you have a larger group than 3, you can combine multiple Stingrays into a mega tent. The tent packs down small into one bag and is relatively light, making transportation easy. Setup is simple as well, thanks to its 2-pole structure. The rainfly covers the whole tent and is highly waterproof, so if it starts to rain during the night you can rest easy, and under the fly is a built-in mesh that will keep insects from bothering you. The floor is tensioned and reinforced with seatbelt webbing to ensure that everyone sleeping inside won't roll into each other. The tent has plenty of places to store your gear, with 3 storage nets underneath the tent that are perfect for keeping backpacks in and 3 storage nets inside to keep your smaller items. It can be purchased online for around $700.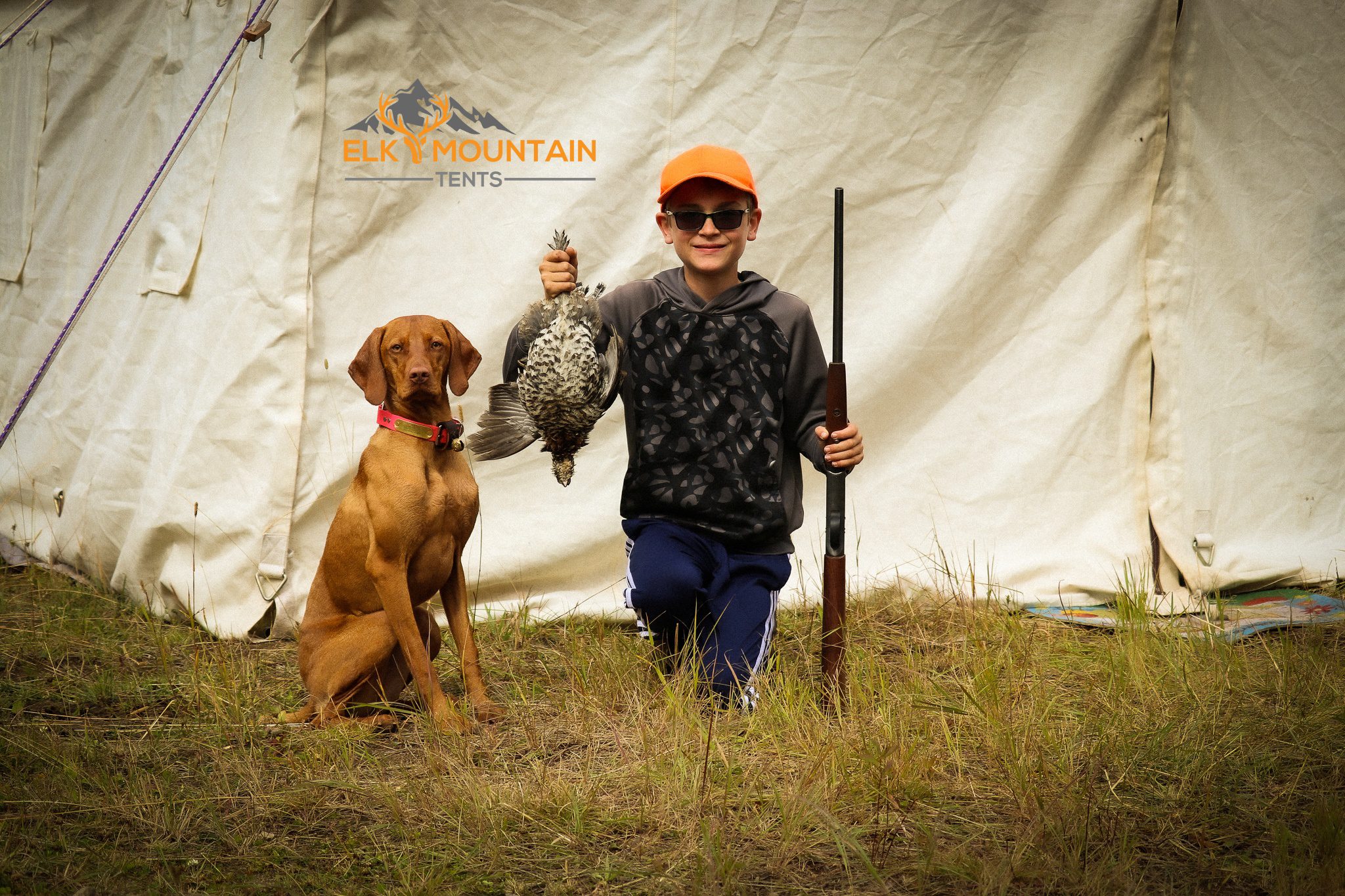 Ikamper Road Trip Roof Tent
The Ikamper Road Trip Roof Tent has a quite different design from other car camping tents. It is made to be as easy and simple to put up as any ground tent, and it offers a surprising amount of room, without ever needing to take up space inside your car, giving you more room for any other gear, clothing, or items you plan on bringing on your road trip adventure. It is also waterproof as well as strong against heavy wind. The Ikamper Roof Tent is available in a few different models, varying in price and features. These models include the Skycamp 2.0, Skycamp 2X, Skycamp Mini, and X-Cover, all of which are some of the best and most distinct roof tents on the market.
POD Tent Maxi Elite
One of the most versatile tents in terms of size is the POD Tent Maxi Elite. The tent itself can fit 8-people inside already, with options to purchase and add more dome-shaped PODs as needed to allow more people to comfortably sleep inside. These PODs simply attach through a series of tunnels, so if you want to get a mid-sized tent for now with plans to expand later, this is a fantastic option. These interconnected pods can make for a great base camp or a fun family reunion. Separating your camping space with these tunnels can also give you some privacy if that is something you need while in the great outdoors. 2 people should be able to set up the tent in just about 20 minutes, thanks to 8 poles that are all the same shape and size, all connecting in the center. The base pod is $900, a nice price when you consider how many people can fit inside as well as its versatility.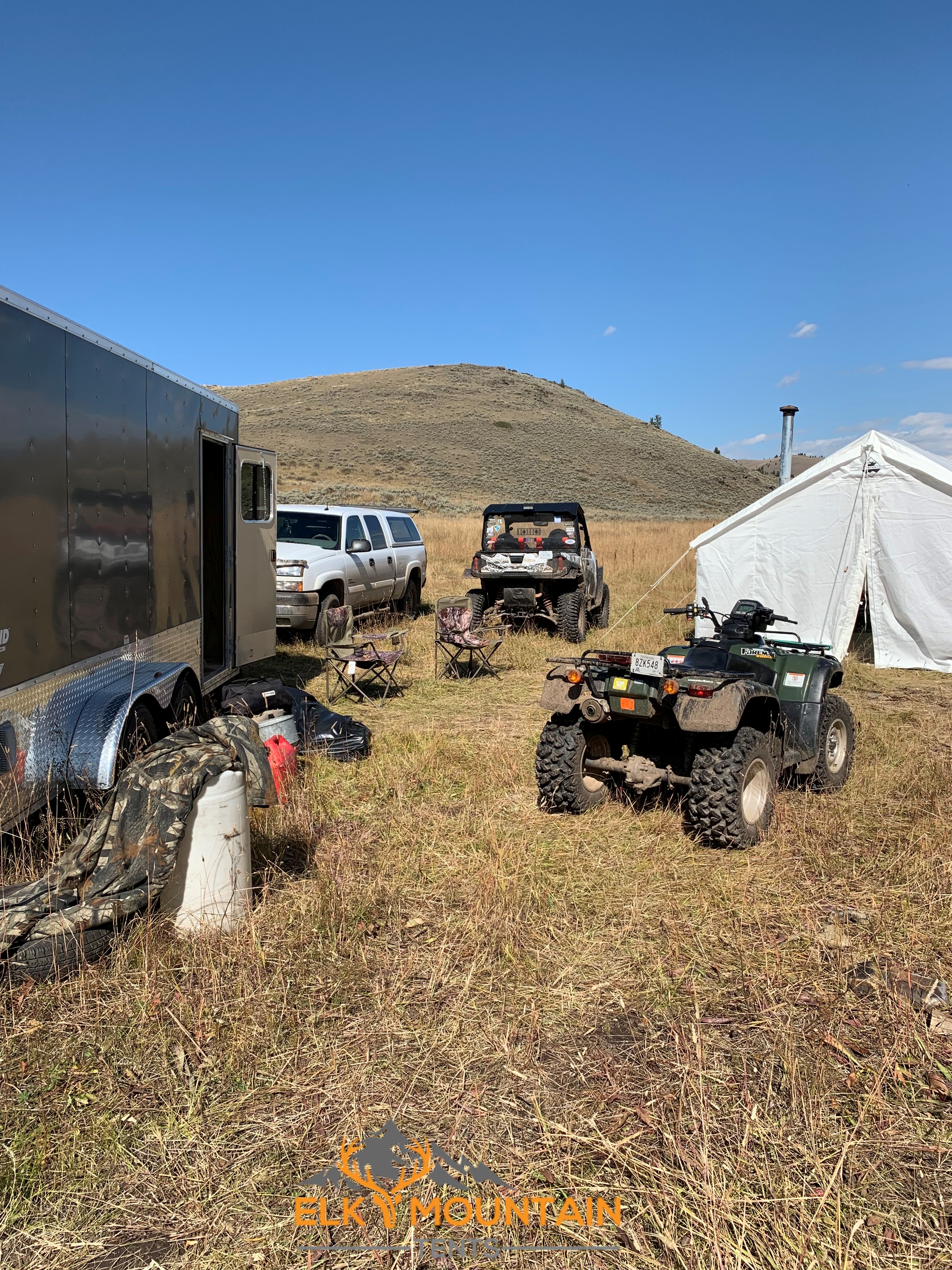 4-Man Cinch!
Pop-up Tents are a bit of a newer trend and are becoming quite popular for casual campers or those who dislike all the time that is often spent fumbling with poles to get a tent set up. The one drawback to pop-up tents is that they aren't the most durable and tend not to last long. The 4-Man Cinch! does not have this problem, and is designed to keep stable when a little bit of wind or rain trickles in. It is more spacious than many other pop-ups as well, being able to fit 4 adults with room left over for gear. Other unique features include the reflective guy lines and stakes, keeping you from tripping over them, and built-in lights that can be removed in case nature calls during the night. The windows and doors can pop out to provide airflow as well as create open space if you need a little more room to relax.
These are several of the best unique camping tents you can find on the market right now. Go out there and make camping a brand-new experience. More importantly, make it YOUR experience. Get the tent that most speaks to you, whether it means darkroom technology to help you sleep in, a rooftop tent for road trips, or an instant pop-up tent to keep you from spending hours on tent setup.
Sources:
https://www.heimplanet.com/shop/shelters/tents/cave_cc?utm_source=home-page&utm_medium=best-seller&utm_campaign=cave-cairo