Best Yurts to Buy in 2021
There are so many excellent ways to enjoy the great outdoors, especially when it comes to glamping. Glamping, or luxury camping, is one of the best ways to take a break from the world and allow yourself to be surrounded by beautiful nature and scenery. The key to glamping is having a sturdy shelter that will allow you to keep warm and cozy and provide you with plenty of room to move around. Few shelter options are better suited for this type of relaxation than a yurt. Yurts have been around for thousands of years, used anciently by nomads in Asia. They were portable homes that people could move from place to place, allowing them to live in peace and keep separated from the world around them. They are designed to be easy to set up and take down so that they could be transported from place to place. In recent years, yurts have become one of the most popular camping/glamping options, and have even found great use as event shelters, all thanks to their durability and comfortability. They are also popular for many environmentally conscious campers, as they leave a small footprint. Yurts are usually purchased in kits, which give you all the materials you need to build your shelter. If this sounds like the right way to spend time in the great outdoors, keep reading to find out about some of the best yurt kits on the market right now.
The Colorado Yurt Company
The yurt options offered by Colorado Yurt Company are some of the best on the market. One thing that stands out here is the dome skylight. The acrylic material on this dome is thick and strong, while still being clear enough to see out of. It allows for plenty of light to come in, and it is resistant to ultraviolet rays as well as rough weather. Some of their yurts even offer upgrades to what are already high-quality domes. These include a bronze tint that helps the inside stay cool (a must-have when camping in the middle of summer) and a lifter that can open the dome and provide better ventilation. Other optional additions include insulation (for cold-weather camping) and a shade cloth/bug net that keeps out bright sunlight and pesky insects while still allowing proper ventilation in the yurt when you have it open. Colorado Yurt Company's website offers several different sizes and prices (starting at around $14,000-$15,000) for their yurt designs, so check it out to see which one is best for you.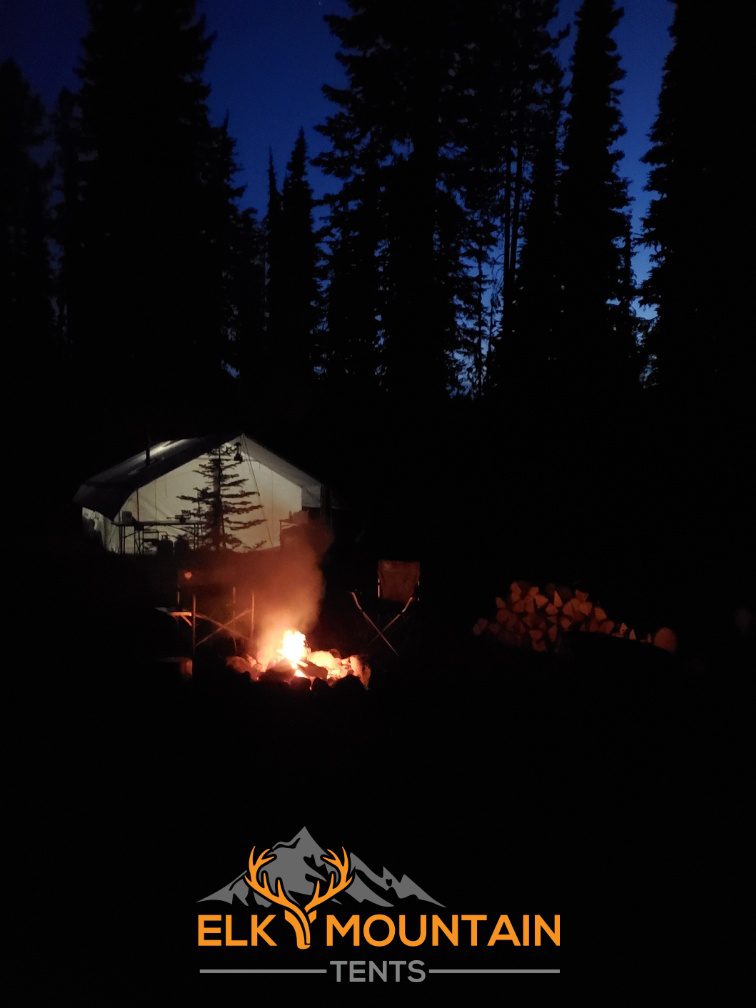 Freedom Yurt Cabins
One of the downsides of most yurt designs is that the walls are made of fabric. The fabric is typically high-quality and will last you a long time, but not as long as the frame of the yurt will. What makes Freedom Yurt Cabins stand out is that they have solid walls. These give the yurt a more traditional appearance, and they will last for as long as the rest of the yurt. No need to worry about weather damage or animals chewing through the material. Since these walls are insulated, these yurts keep warmer than those with fabric walls as well. Even with these sturdy, durable walls, the yurt only takes a few hours to set up and take down. There are plenty of other great amenities to these yurts, including an integrated floor, insulation, and even double-hung glass windows. You get all the comforts and quality of the home with this choice. Starting from under $20,000, there are several basic models to choose from, each of which allows you to customize it according to your needs and desires. While this is a bit more expensive than the base price of other yurts, you may find it to be worth the investment if you are looking for something that will last you for many years.
Pacific Yurts
Pacific Yurts is an extremely popular yurt brand, especially for vacation. As the first major modern yurt company, it has established quite a name for itself in its over 40 years of business. The fabric material that makes up the walls of these yurts is the highest quality you can find, meeting requirements that would usually be found in high-quality building materials. Each model also includes a dome skylight, vinyl windows, and a wood door. There are also plenty of customization options, which offer great ways to make the tent usable during the winter as well as the other seasons of the year. Amenities that can be included for an additional cost are rain gutters, kits that provide handy materials during snowy and windy weather, and glass windows. You can also customize the colors and size of the shelter. The base price for the smallest yurt option (12 ft. diameter) is under $6000, and the pricing tool will help you determine how much your yurt will cost after you include all the customizations you want. While the base models don't have a lot to set them apart from other yurts, if you decide to splurge on amenities and customization, these are some of the best shelters out there. It is worth noting that these models do need a fixed wooden or concrete foundation to be constructed upon.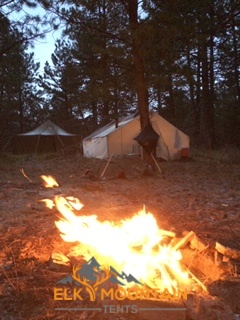 Rainer Yurts
Rainer Yurts is loved for its unique yurt designs that combine the best manufacturing innovations of modern technology with the highest-quality traditional craftsmanship. These yurts are designed to last a long time, thanks to sturdy latticework and durable fabric material making up the outer wall. The interior of these structures can be customized in a variety of ways, depending on how you like to glamp. These include heating and cooling, electricity, and even plumbing. Who said you have to rough it just because you are out in nature? The larger models can also include a loft as well as room partitions. The company can also provide information on how you can attach a bathroom or kitchen to your shelter. They have 3 main yurt designs: The Eagle, the Raven, and the Kestrel. The Eagle and Raven are more high-end yurt options, while the Kestrel is more versatile, available in a variety of size and pricing options. Even the base models of these designs are made to be more luxurious than most other yurts, and the customization offered only adds to that. One drawback to the base models is that they don't provide the best resistance to snow or wind.
Smiling Wood Yurt
If you are considering a more permanent option, you should have a look at the Smiling Wood Yurt by Smiling Wood Homes. This package includes all the materials you need to build your own small house. It has the same round design as a typical yurt, as well as a skylight dome, but these models are intended for long-term use. They do take longer to set up (probably several months), and they will likely require professional help, but if you have considered building a cabin in the woods, this is a fantastic choice! There are a lot of conveniences with deciding to build a permanent yurt rather than a typical cabin, one of which is that all the materials you need (other than concrete) are included together in the kit. In each kit, the windows and doors come already built-in to the walls. Other things included in the kit include instructions for building, exterior trim for the windows and doors, the skylight dome, and all the hardware you need.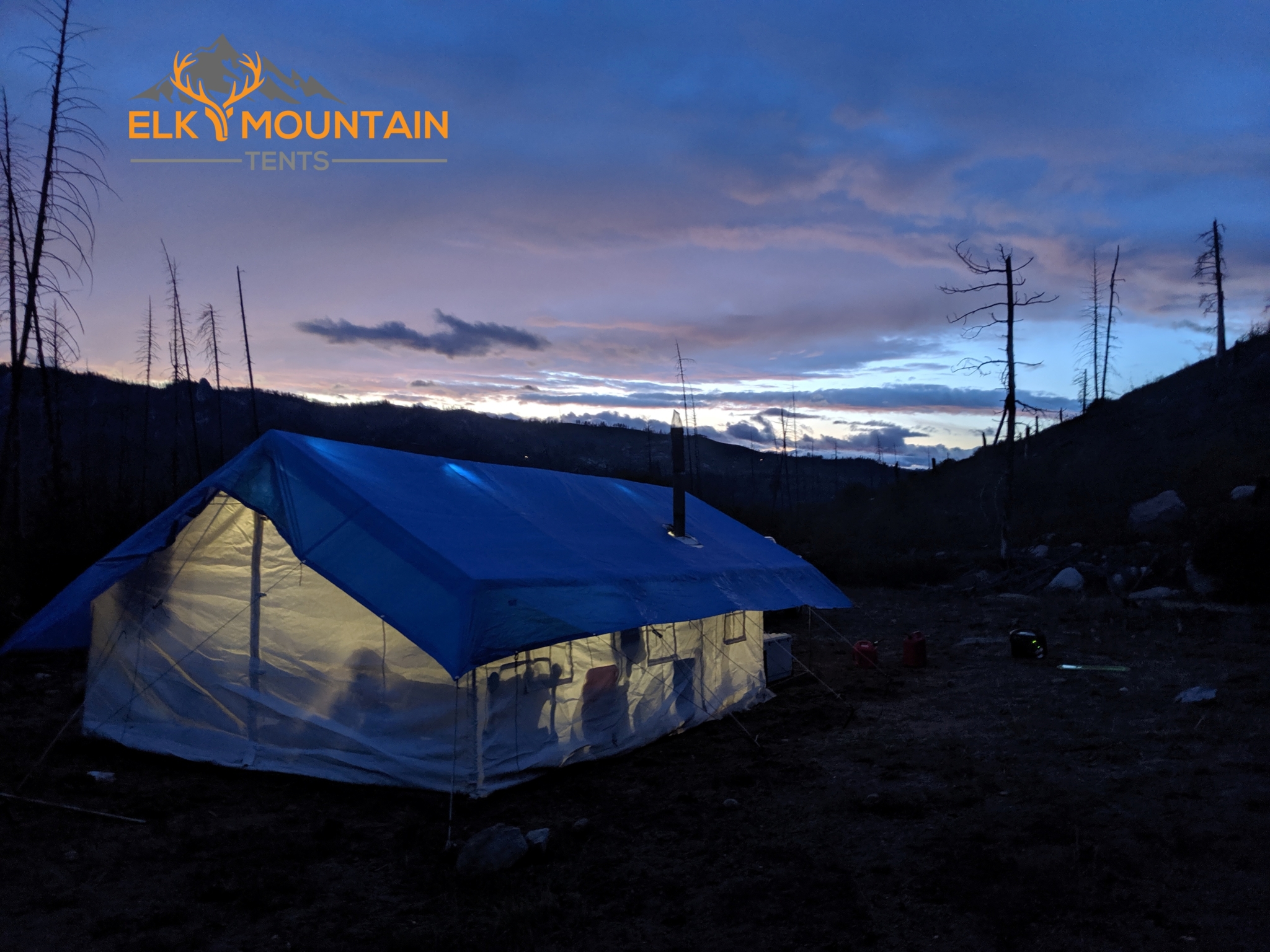 California Round House
Another permanent option to consider is the California Round House. Rather than being included in a kit, this company offers customization options to build wood yurt-style homes. Experts will then build the home to your specifications. This is great if you love the style of a yurt enough to live in one, especially for a vacation house. The customization options are limitless, so you can get creative with how you would like your home to look. The materials used in building are durable enough to hold up to the standards of any other home, so you can rest easy knowing that this structure will last you for many years. These are quite expensive, but if you are looking to invest in your future vacations, it is worth looking into.
The Yukon Bell Tent
You may have looked at some yurts and found yourself a bit turned off from them because of their price. A great option if you are on a smaller budget is a bell tent. Bell tents are similar in design to yurts but are simple tent frames with a tall center pole to give plenty of ceiling space. They are quite spacious and perfect for glamping. They are also much easier and more versatile to set up. One of the best bell tents on the market is the Yukon Bell Tent from Elk Mountain Tents. The Yukon comes in 3 sizes: 13 ft., 16 ft., and 20 ft. diameter, all of which provide plenty of room for you to keep a queen mattress and other amenities inside. While a bell tent doesn't naturally keep as warm as a yurt, the Yukon includes a stove jack that allows you to keep a wood stove inside, making it warm and toasty at night and in the winter. This cozy glamping shelter can be purchased from Elk Mountain's website for as little as $745, with larger options available for $845 and $995.Sources: