Best 4-Season Tents
While it's not hard to find a good tent to suit your summer camping needs, you might need to look a bit further to find one durable and high-quality enough to stay strong during the winter season. If you want a tent you can rely on year-round, no matter what the weather is like, you should look into buying a 4-season tent. 4-season tents are ideal for anybody who likes to go camping in colder weather or enjoys hunting in often unpredictable conditions. These tents are built to withstand anything that the great outdoors might throw your way. If that sounds like the right kind of tent for you, then read on to learn about some of the best 4-season tents on the market!
The Black Diamond Eldorado is a great choice for a single winter backpacker to take up into the mountains, thanks to its lightweight and minimalist design. It only weighs 5 lbs. 1 oz., which is quite impressive for a tent that can withstand snow and wind as well as it does. The single-wall, two-pole design makes it simple to set up and take down while maintaining durability during harsh conditions. This tent has seen everything, with the high-quality structure remaining a favorite for extreme campers for decades, even being used on Mt. Everest. The tent does have internal poles, which make it more convenient for backpacking but can add some difficulty with setup and cause problems if they poke holes in the material. Because it is a single-wall, it isn't as breathable as many other tents that have double-wall designs, but it is much lighter. You can find the Black Diamond Eldorado online for $730, and you can buy a vestibule separately for $170 if you need more room to store your gear.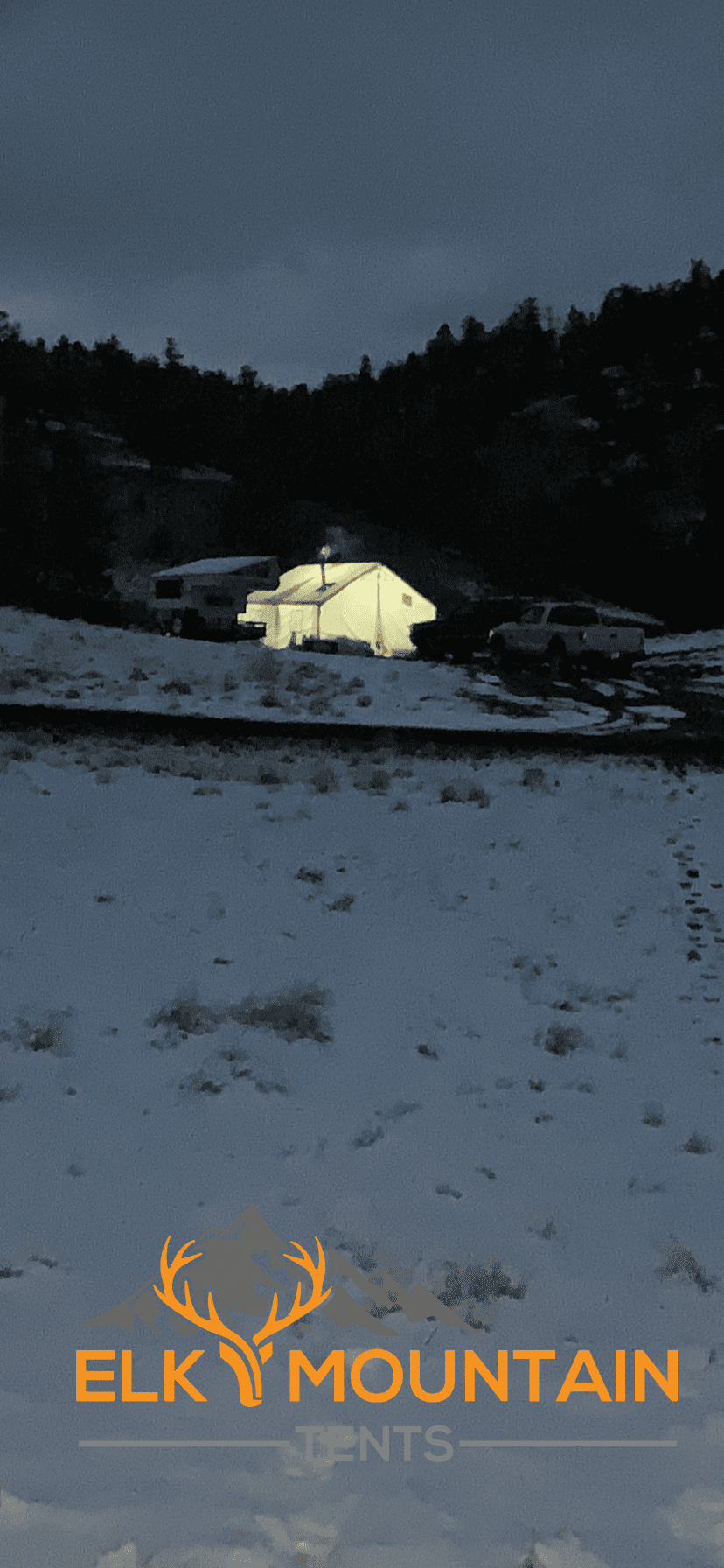 A lighter and cheaper (though less durable) Black Diamond option is the Black Diamond Firstlight. It is one of the lightest 4-season tents out there, weighing just 3 lbs. 6 oz. It holds up excellently in cold weather, and you should be able to rest comfortably most nights. Though it is a single-wall design, it is quite breathable thanks to its mesh doors. The biggest drawback to the Firstlight is that it isn't as waterproof as most other 4-season options. Anything more than a light rain will soak through and get you wet during the night. Because of this drawback, this tent is best suited for minimalists who want to cut down on weight as much as possible and want to stay warm during cold, dry conditions. Another thing that makes it great is its low price. The tent is available online for just $370.
If you want something sturdy and long-lasting to camp in by yourself or with a partner, you should check out the Mountain Hardwear Trango 2. The tent is quite strong, thanks to its double-wall design that includes a fly that connects to the tent body as well as the poles, keeping it secure during even the heaviest of winds. It is extremely easy to get in and out of for a model of its size, thanks to its two doors. It also features plenty of storage space with 2 vestibules and has a footprint of 40 sq. ft., making it quite roomy for a 2-person tent. Because of its durability against snow, wind, and rain, it is a bit heavier than other 2-person options at 9 lbs. 10 oz., but since it is a double-wall, the weight can be split between two hikers. In the end, if you want to go winter backpacking and want a tent you know you can rely on, this is a fantastic option to go with. It could also be a great choice for those wanting to drive to a campground, where weight isn't much of an issue. The Mountain Hardwear Trango 2 can be purchased online for $700, and also comes in 3- and 4- person options.
Another great option if you are looking for space is the Big Agnes Copper Spur HV3 Expedition. This is a 3-person tent, so it is great for anyone wanting to take a small group on a winter adventure. It is easy to take up into the mountains as well since it only weighs 6 lbs. 3 oz. For how light it is, it offers plenty of room thanks to its almost vertical wall design. The poles that make up the tent's structure are thick and strong and there are several different options for tying the tent down, offering security during the most difficult weather. What makes the Expedition stand out is its weight to space ratio. You won't find many other 4-season tents that are this light and offer this much space. You can buy the tent online for $550.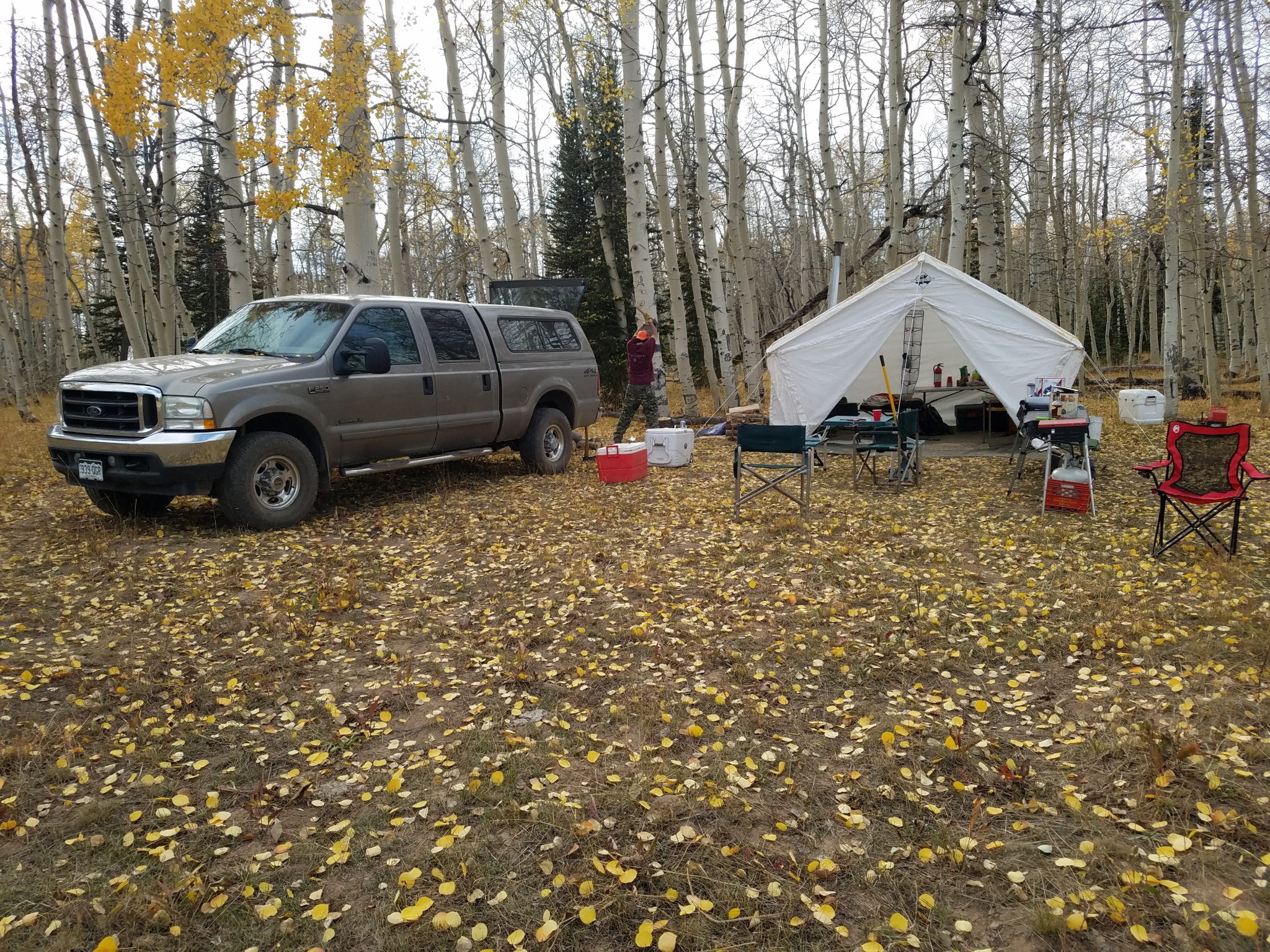 If what you are looking for is a tent better suited to mild winter weather rather than extreme conditions, you may want to have a look at the MSR Access 2. It does have a double wall, making it a versatile and breathable option, yet it retains the light weight that is usually found in single-wall tents, weighing in at just 4 lbs. 1 oz. It is certainly more protective and durable than a 3-season tent, with a stronger frame structure and less mesh. It is a fantastic 2-person tent with sufficient space (29 sq. ft. footprint), thanks to its 2 doors and 2 vestibules. Unlike other 4-seasons, the fly on the Access doesn't extend to the ground, so depending on the conditions it may be helpful to build a snow wall for extra protection. While it doesn't have the durability required to handle heavy snowfall, it is one of the more comfortable options out there for mildly cold weather that you might come across in the late fall/early winter, making it a great middle-ground option if you can't decide between a 3-season or 4-season option. Online retailers sell the MSR Access 2 for $600.
If you need something with a lot more space during your 4-season outings, you may want to consider buying a canvas wall tent. Elk Mountain Tents makes one of the best canvas wall tents on the market. There are a lot of things that make this such a great option for use during even the coldest winters and heavy snowfall. One of the biggest standouts of this tent is the canvas material it is made of. While most canvas tents are made of cotton, Elk Mountain makes their fabric out of a unique polyester fiber that has many advantages that you won't find in cotton. It is much stronger than cotton canvas, with a higher break and tear strength. Adding to its strength is its double layers of material wherever it comes into contact with the poles. It is also a little lighter. It is durable and waterproof enough to withstand the worst the season might throw at you and will last a lot longer than cotton thanks to its resistance to ultraviolet rays and since it doesn't shrink. The tent is sure to keep you dry since it has reinforced seams, doesn't absorb water (like cotton does), and doesn't need a rainfly (though it does help to have one). It is also much more resistant to mold and mildew, which is one of the biggest complaints about cotton. Polyester is fully synthetic so it simply can't rot since there's nothing there for microorganisms to eat. Lastly, while polyester canvas use to have breathability issue, modern advances in canvas technology have allowed this material to offer the same insulation and breathability.
Other great features of the Elk Mountain Tents include screened windows that can be rolled and tied open or Velcroed shut, providing needed ventilation when necessary (It also includes ridge openings that can be pulled open and Velcroed shut to assist with this). The 13 x 13 model has 4 windows, while the 13 x 16 and 13 x 20 models both have 6. Don't worry about water leaking into the bottom of the tent, as there is extra material at the bottom to form a sod cloth. Another aspect of the tent that makes it an excellent option for winter camping is its inclusion of a stove jack (which can be cut to be 4, 5, or 6 inches in diameter). This allows you to bring a wood stove on your trip and have a place to put the stovepipe. Having a wood stove in your tent is amazing for helping you stay warm during freezing nights and even cook up a warm meal within the safety of your shelter. Elk Mountain's canvas wall tents can be purchased in three sizes and with different features, starting at $795.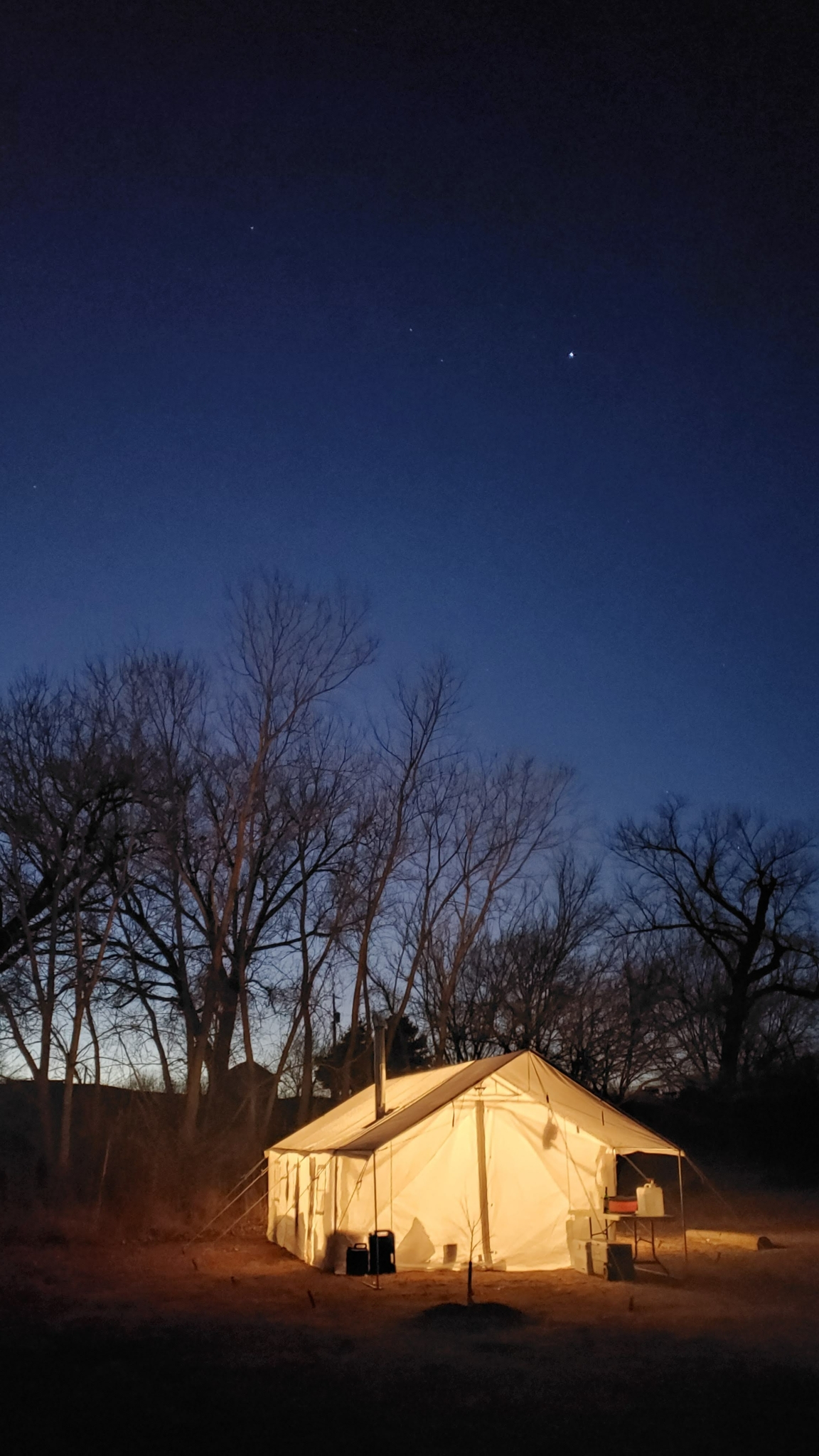 Don't let the weather stop you from enjoying the great outdoors! No matter what time of year it is, you can escape from the world and enjoy the fresh air and wilderness. By getting a 4-season tent, you can take comfort in knowing that unexpected conditions don't need to impede your outdoor adventures. Whether you want to go winter backpacking, hunting, or group camping, you are sure to find the right 4-season tent to make life more thrilling!
Sources:
https://www.switchbacktravel.com/best-4-season-tents