Best Pop-Up Campers
There are plenty of excellent ways to enjoy a camping trip in the great outdoors. Whether you are a minimalist that likes tent camping, or you like the idea of "glamping" in a camper or RV, you can have plenty of great experiences relaxing and getting fresh air by simply spending time in nature. If you are looking for a convenient way to go camping comfortably without setting up a tent but don't want to fully commit to buying an RV, then you are in the right place! Listed here are some of the absolute best pop-up campers on the market!
Pop-up campers have become quite popular because of their convenient setup and takedown, as well as their relatively low price when compared to an RV. They are also a great option to consider if you don't have quite enough space to keep an entire RV or large camper or don't need to make room for quite so many people. Pop-up campers are the perfect blend of the outdoor feel of a tent and the comfortability of an RV, making them perfect for a relaxing Spring campout. Take a look here and you just might find your new favorite way to camp!
Even for a pop-up camper, the 2020 Forest River RV Rockwood Freedom is exceptionally inexpensive, costing as little as $8,550 (different floor plans with increased amenities cost more). This lightweight model has all the amenities you need to camp comfortably, and it truly gives you the experience of home thanks to "leather appearance" seats and slate wood, as well as wood-looking floors inside. This camper is a great choice for small groups, being able to fit anywhere between 4 and 7 people inside comfortably, depending on the exact model you choose. The different floor plan models that you can pick from involve a variety of different conveniences, including the option to include a shower and a bathroom.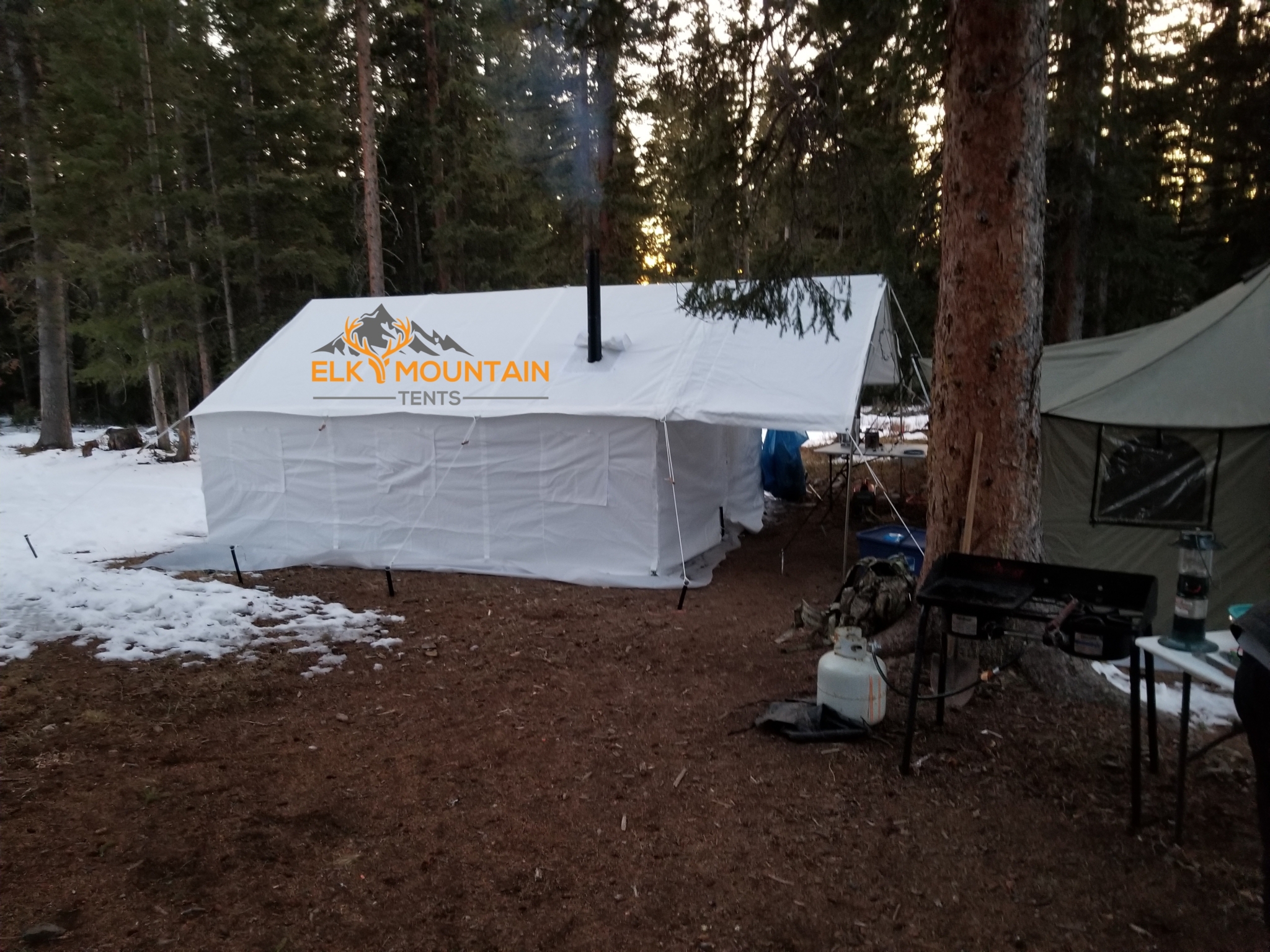 Another popular option available right now is the 2020 SylvanSport Go, which can be purchased for as low as $12,850 (with 2-floor plan options). What makes this such a great option is its lightweight and compact design (weighing in total just 840 lbs. with a length of 11 ft.), which is intended to make setup and takedown quite simple. The design also offers plenty of versatility, allowing you to fold the tent down and use the trailer to transport bikes, ATVs, or anything else you may want to bring on a camping trip. If you anticipate a lot of rain or rough weather during your outing, the SylvanSport Go is a safe option to go with, since it is made of waterproof material and includes a large awning to keep your things dry. The inside of the tent includes 4 inflatable mattresses, allowing for 4 people to sleep cozily inside while staying warm and dry. Thanks to its 6.5 ft. ceiling, most of your group should be able to stand up comfortably inside, and there is more than enough room to comfortably enjoy a meal in the camper. There is a lockable waterproof storage area inside as well, so you can take comfort in knowing your valuables will be safe and dry and won't get lost. It is very well-ventilated, making the Go a fantastic choice for hot summer outings. This model has been quite popular for first-time RV campers since it is so user-friendly and lightweight. If you like tent camping but could do without sleeping on the ground and wish setup would be easier, this is one of the best options you can find!
The 2020 Forest River RV Flagstaff Sports Enthusiast (SE) is available for around $15,000 and has just about all the bells and whistles you could want in a pop-up camper. If you tend to be more adventurous on your outdoor excursions, you will be pleased to know that this model has plenty of space for you to bring along surfboards, mountain bikes, or plenty of other things you might want to take with you to get all you can out of your campout. Like with other Forest River models, there are different floor plans available at varying prices (including some that feature a bathroom and shower), and it can sleep anywhere between 3 and 6 people. Other great things included with the camper include a Bluetooth speaker, cable/satellite hookups, and USB ports throughout for you to charge your electronics. Since it is larger than most camper models, there is plenty of dining room inside as well, perfect to enjoy a nice meal inside after an adventurous day in the mountains or on the lake. Because it is a pop-up model, it is lightweight, though it has the size and advantages of many full towable RV models. If you go camping often and want something comfortable and relaxing that is also convenient for your adventurous side, this might be the camper for you.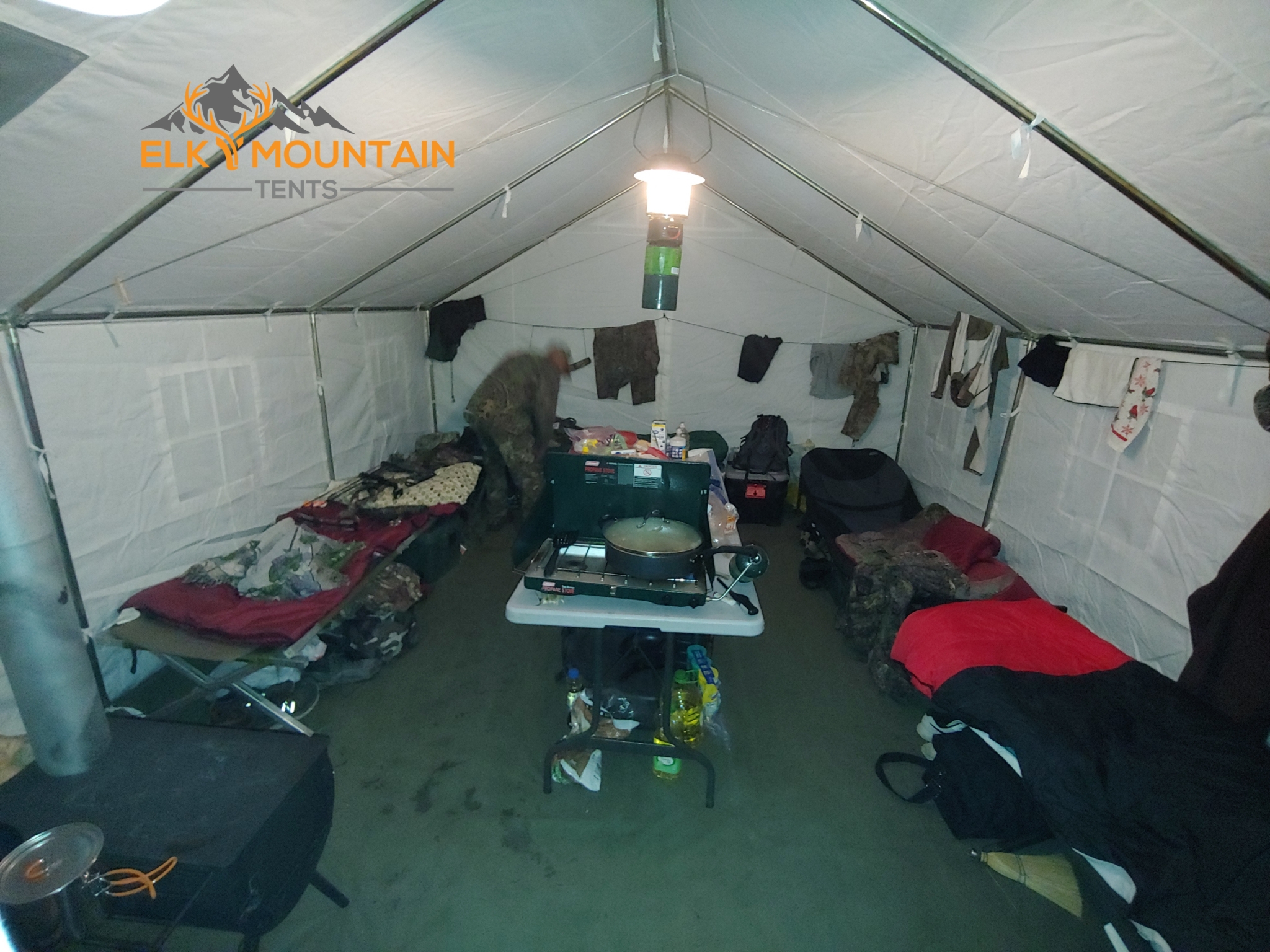 The Coachmen Clipper Pop-Up Camper is another great camping option with a variety of different floor plans (15) available. Each of its options is exceptionally well-reviewed, and even the heavier models are relatively lightweight, with the lightest option weighing just 1503 lbs. and the heaviest coming in at 3065 lbs. The length of the camper ranges from 12-21 ft. and can fit anywhere from 2-7 people inside. The structure of the camper includes a sturdy steel frame and laminated aluminum outdoor walls. The inside is designed to be particularly inviting and nice to look at, with laminated countertops, walnut cabinets, and LED lights. This makes the Coachmen Clipper a pretty luxurious option for those who want to "glamp" a little bit, but it also makes for a great starter pop-up if you have never used a pop-up camper before, as it is designed to be easy and convenient to set up and use.
If you are looking for a great all-around camper that is both lightweight and has enough bells and whistles to keep you relaxed and having a good time, you should check out the Jayco Jay Series Sport pop-up camper. It's 4 different 4 plans range in weight from 1720-2385 lbs. and in length from 11-18 ft. It can sleep anywhere from 4-7 people. This option is tailor-made to keep you comfortable throughout the day and while you sleep, with air conditioning inside as well as speakers, bunk lights, high-quality acrylic sink and faucet, reversible cushions in the dining area, removable bed braces, and a decent-sized refrigerator. Its large canopy makes for excellent tailgating, with plenty of room for a table, chairs, and a stove underneath. Overall, the Jay Series Sport is an excellent option for longtime RV campers or for beginners who are brand new to the idea.
If you are looking for luxury above all else in your camping excursions, you may want to have a look at the Forest River Flagstaff High Wall. Available in 3 different floor plans (varying in weight from 3249-3721 lbs., this is a great family-sized option, sleeping 6-7 people inside with a length of 19-21 ft. Even the smallest option is exceptionally roomy, and each person inside can be assured that they will have plenty of room to be comfortable. Additional features in the Flagstaff High Wall include a three-speed ventilation fan (ideal for summer camping), raised panel doors, an electric water pump, wood drawers, a microwave, USB charging ports throughout, and a 3-burner cooktop. If that isn't enough already, there are different options with other excellent bells and whistles.
Another great camper from Forest River is the Rockwood Premier, which has 4 different floor plan options, all very lightweight, ranging from 2698-2831 lbs., all 19 ft. long. Depending on the plan you choose you can easily fit 7-8 people inside, making this an ideal option if you often have large groups with you while you are out camping. For such a light camper, there are tons of great things included. Inside the tent, you will find USB charging ports, tinted vinyl windows, a sturdy structure, a carbon monoxide detector, a 12V safety breaker, and maple floors and cupboards. With the more expensive floor options, you can have a 15,000 BTU air conditioner (a life-changer during the summertime), a screen room with privacy panels, a 40W solar panel, and even a bike rack for all of the adventures you might want to go on while out camping. The Rockwood Premier is the perfect beginner's tent or a great option for anyone looking for something simple and efficient, with a few extra items for anyone wanting to go all out on luxury.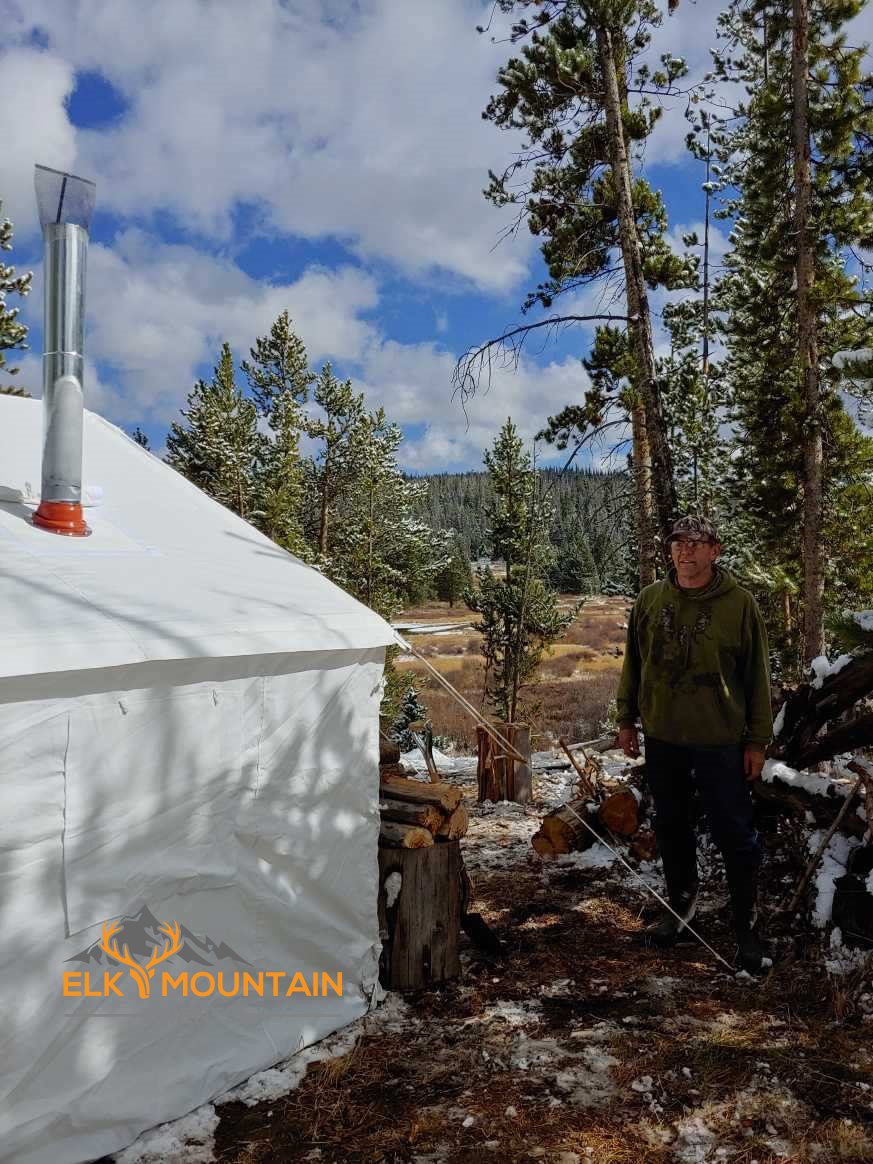 These are just a few fantastic pop-up camper options on the market, all of which are great for different reasons. If you are a minimalist when it comes to camping there are some simple lightweight camper designs you are sure to enjoy, if you are an adventurous camper you can find an option that allows you to bring bikes or paddleboards along for the journey, or if you are all about luxury, you'll find great joy in a larger camper with all kinds of fancy additional features. There are great pop-up campers for everyone, just find the one that best suits your needs!
Sources:
https://blog.campersinn.com/blog/top-2020-pop-up-campers