Long Term Tent
Are you tired of buying a new tent every few years? It might be time to invest in a tent that you will be able to use for a long time. Luckily, with technological innovations and more high-quality material than was ever available before, you don't have to look around too hard to find a long-term solution. Whether you are looking for a tent that you will live in permanently or one that you plan on using for long camping trips at different times of year, no matter how many people you need it to fit, you will find an array of tents available that can help you never have to go tent shopping again!
High End Tents
---
Wall tents are a very popular option for a tent to live in or use for a long time. One excellent option for these comes from Elk Mountain Tents. The wall tents they make are some of the highest quality that you can find, and they are built to last. The material they use in their tents is a polyester canvas, and it is much stronger and more durable than traditional cotton canvas. Most 12 oz. canvas has a break strength of 382 lbs. (warp direction) and 241 lbs. (fill direction). Elk Mountain's 11 oz. canvas material has a break strength of 449 lbs. (warp) and 382 lbs. (fill). The tear strength of this material is also double that of Sunforger canvas, a commonly used material by popular tent brands.
Other ways that Elk Mountain's wall tents are sure to last you a long time and bring you comfort include increased breathability when compared to other polyester tents (you won't have to worry about condensation) and resistance to mold, rot, and mildew. Polyester simply cannot rot because it is synthetic.
The material also avoids the disadvantages that come with cotton canvas, in that it doesn't shrink, it doesn't absorb water, and it will last for a much longer amount of time. It is naturally UV resistant as well as water-resistant, so you don't need to worry about having a rainfly.
The tent is reinforced with at least two layers of the canvas at corners and anywhere the material meets the poles, preventing wear and tear. The corners can also Velcro and tie shut, preventing the possibility of tearing. At the bottom of the tent is a built-in sod cloth, meaning there are 6 extra inches of material at the bottom to seal the tent and reduce the chance of water leaking inside and causing damage. These tents are ideal for comfortable group camping for around 6-10 people, and they can be a very cozy and warm place to live if you keep a wood stove inside. Depending on the size and other things included, you can find one of these excellent wall tents for $745-$1245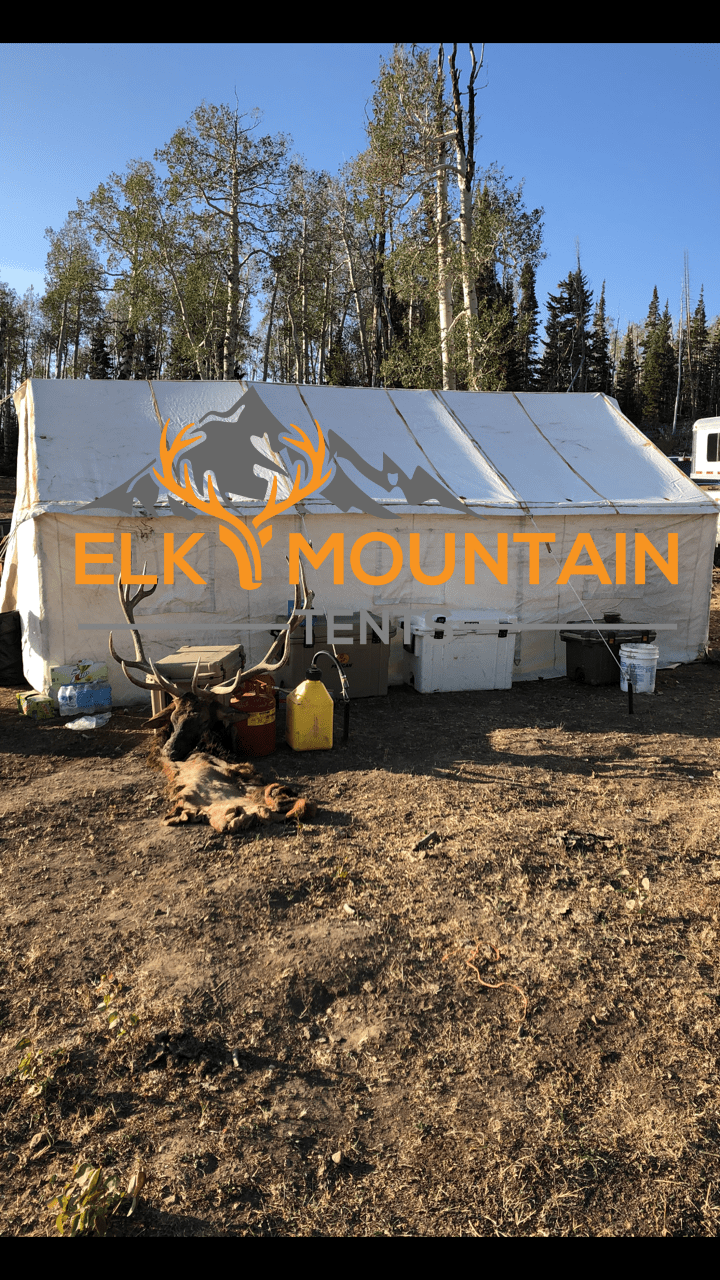 A great luxury option for a long-term tent would be the REI Kingdom 6. It can fit up to 6 people, so it is a nice option if there is a small group that is on the adventure right along with you. Available for just $469, this tent has plenty of room to stand up and lay down inside, and a group of 4 people can live in there with a very generous amount of space for each person. It includes a room divider for privacy purposes, which can be nice if you are living there or spending a lot of time there with other people. There are 2 large doors and plenty of storage space in the tent, which are both very handy when looking for a place where you will go in and out of often and stay for extended periods. The rainfly included is very versatile and can be partially rolled back to allow for stargazing. It is quite durable for its size and price and has many protections against rough weather including sealed seams, a vestibule for storing wet gear, and entryway protection.
Tents for $300 or Less
---
The REI Grand Hut 4 is a comfortable tent for 2-4 people to stay inside (though if you plan on living in it, you might just want to stick to 2). It has a lot of room to move around and stand up inside and is very high-quality for its price, which is right around $300. It is quite durable and can handle a lot of weather that tents of its size usually aren't capable of, making it an attractive option if you anticipate rough weather coming your way. It includes a full-length rainfly and thick poles to add support to this. There is plenty of storage space, including 2 large vestibules in the rainfly and plenty of storage pockets in the door and in the tent itself. It ventilates quite nicely, with roof vents that can be conveniently accessed by zippers on the inside. It is quite wide as well, so it is a great tent for taller people to sleep inside comfortably.
Another great tent for one or two people to stay in for the long-term is the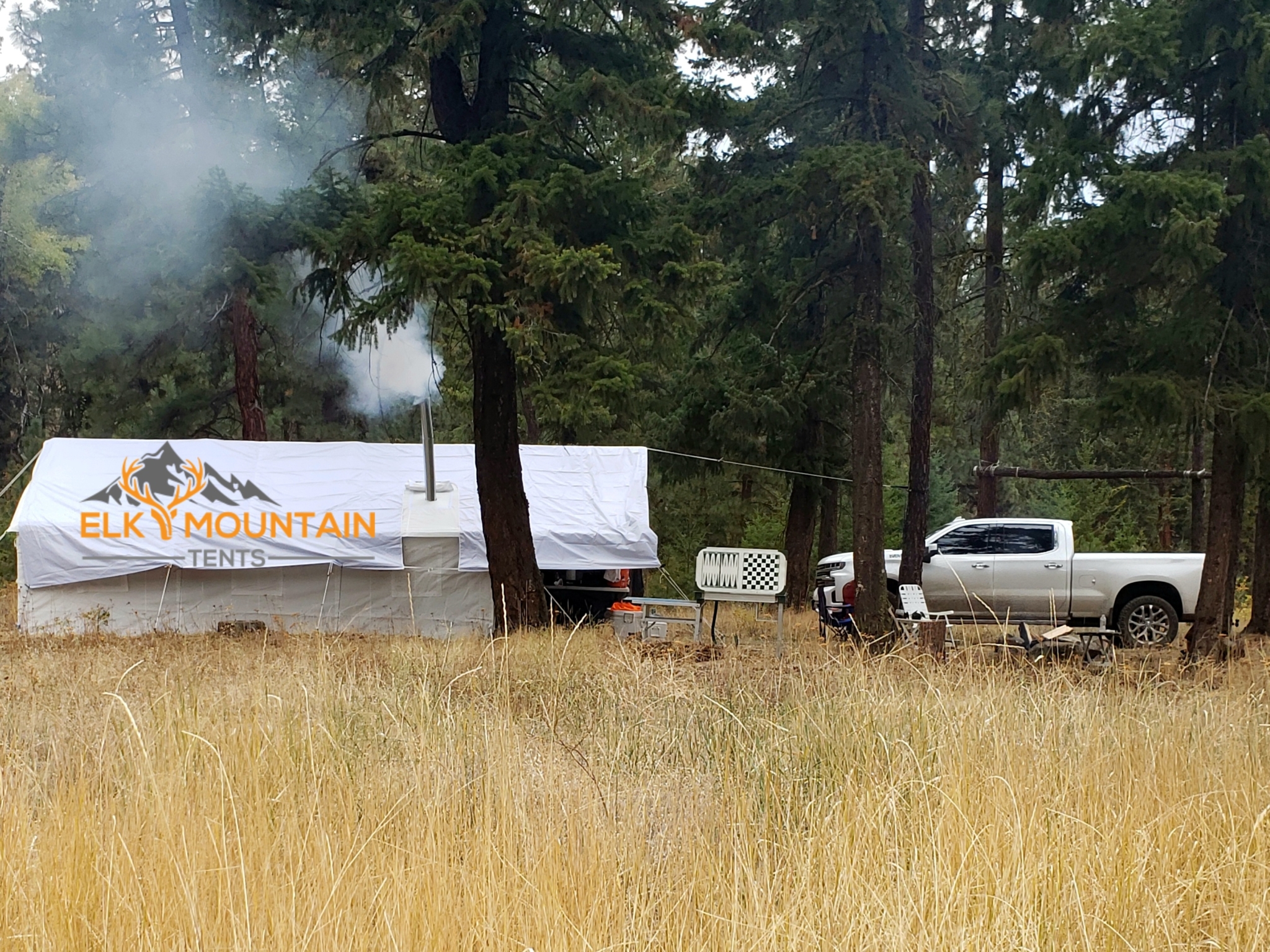 mp 4. It is technically a 4-person tent, but to live in it or to camp in it for an extended period it would be most comfortable if no more than 2 people are staying inside. There is a decent amount of room to stand up inside, with 5'6" of headroom, making it just short enough that high winds shouldn't cause too much trouble. The walls are almost completely vertical, allowing for an increased amount of space. There is also plenty of storage space since there are pockets in the doors and on the walls, as well as 2 large vestibules and 2 gear lofts. It is easy to get in and out of, with 2 large doors and smooth-functioning zippers. The tent gets a lot of ventilation and airflow with a low vent in the door and 3 high kickstand vents. What makes this tent stand out is its remarkably low price for its high-quality, like the Grand Hut, it can be purchased for right around $300. If 5'6" isn't quite enough headroom for your needs, there is a 6-person option that is 6'4".
A very high-quality and inexpensive option for 4-5 people to comfortably stay in is the Coleman Octagon 98, which only costs about $250. It is a lot heavier than other tents and it can be tough to set up and take down, but it is a great tent for long-term camping as it has more than enough room to stand up, nearly vertical walls, 2 doors (one of which has a convenient hinge to allow for easy entrance and exit), plenty of ventilation, doormats, and a room divider. One of its greatest advantages is its durability. The tent materials and poles are quite heavy, but that is only because they are very durable and can withstand a lot of things that the weather might throw your way.
If you mostly plan on long-term camping when you are planning on calm weather, then the Caddis Rapid 6 may be the right tent for you. It can fit 6 people, but it is much more comfortable in the long run if used as a 4-person tent. It is quite inexpensive for its size and quality, at just $280. For how large and bulky it is, setup is relatively easy with the poles already attached to the tent material. The fabric the tent is made of is very high quality and sure to last, the seams are reinforced throughout, there is good ventilation, and plenty of room to stand with a lot of headroom and almost vertical walls. There are convenient spots to store things with a gear loft and stash pockets in the door. It is quite durable with a rainfly that provides a lot of coverage. While it should be fine for camping during any season, it should mostly be used in calm weather as it doesn't hold up very well against the wind. Another disadvantage is that it is quite long when it is packed up, so if you are taking a smaller car with you on your camping trip it may be tough to fit the tent inside.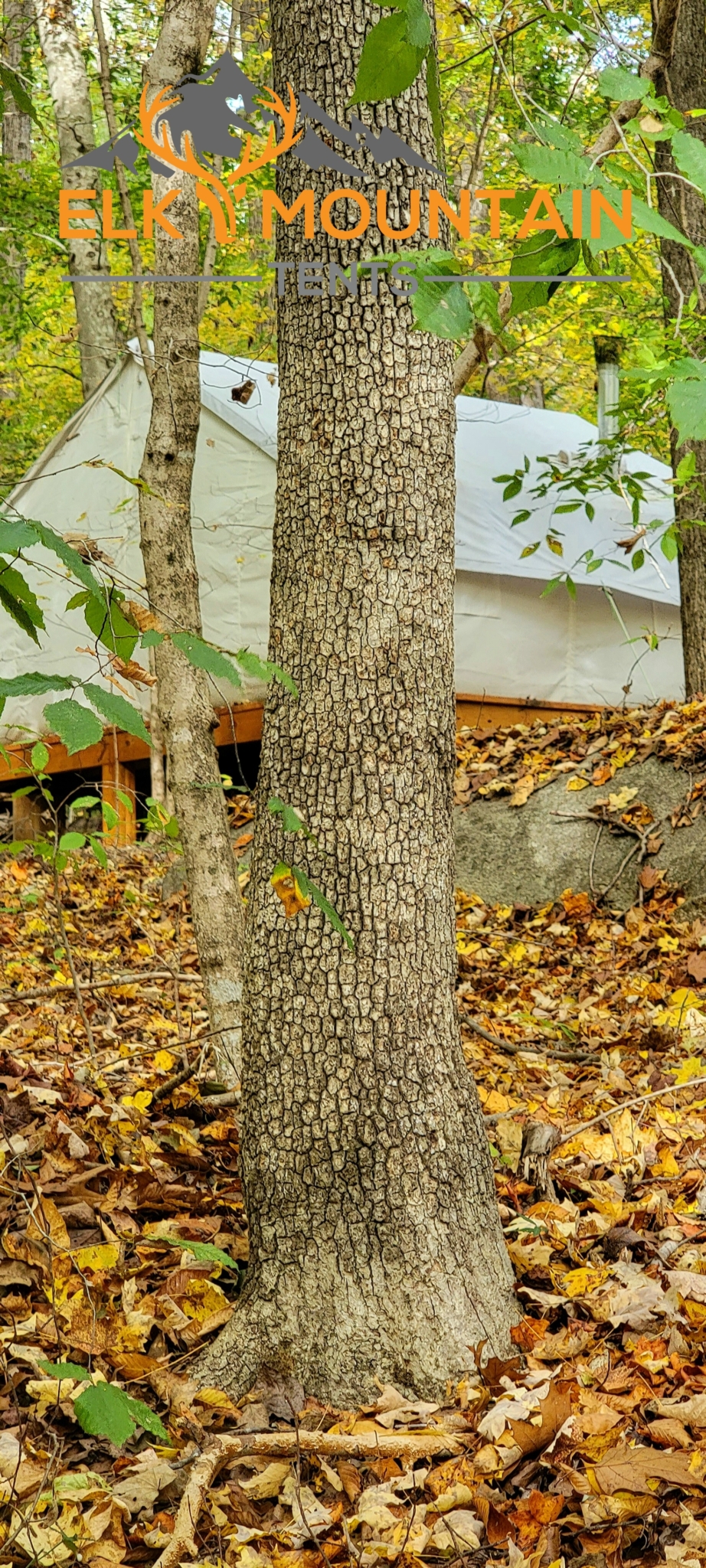 For just $200, the Ozark Trail 8-person Family Cabin Tent is a luxurious option for a group to take some vacation time in. It has convenient places to store gear, including in a corner gear shelf that is included, there is plenty of space with almost vertical walls and plenty of headroom, and it has a screened porch area around the door. Like the Rapid, it is best for use when long-term camping in calm weather, particularly during the summertime, since it can't withstand a lot of wind or more than minimal amounts of rain. You would be hard-pressed to find another tent with this much space for this low of a price.
These are just a few newer tents that are sure to make for some excellent long-term camping in or even living in if that's what you are planning. Take these suggestions into account and figure out which tent is the best option for you in your situation.